Isle of Ely District Championships 2019
WGS took 50 pupils to compete in the District Athletics Championships at LynnSport. There were some excellent performances from the Athletes both on the track and in the field.  Some pupils achieved their new personal best including Alec Marchbank in the 300m with a time of 48.85s, Emma Markillie in the Javelin with a distance of 20.54m, Charlie Tunmore in the 1500m with a time of 5m32, Alfie Hoyles putting the Shot 11.70m, Oliver Coles jumping 11.09m in Triple Jump, Abby Watson in the 300m with a time of 45.99s as well as equalling the High Jump record of 1.45m.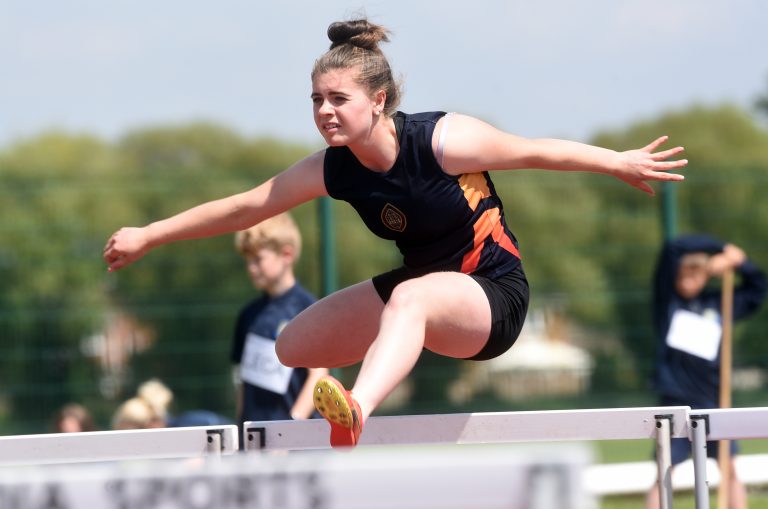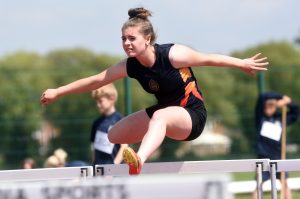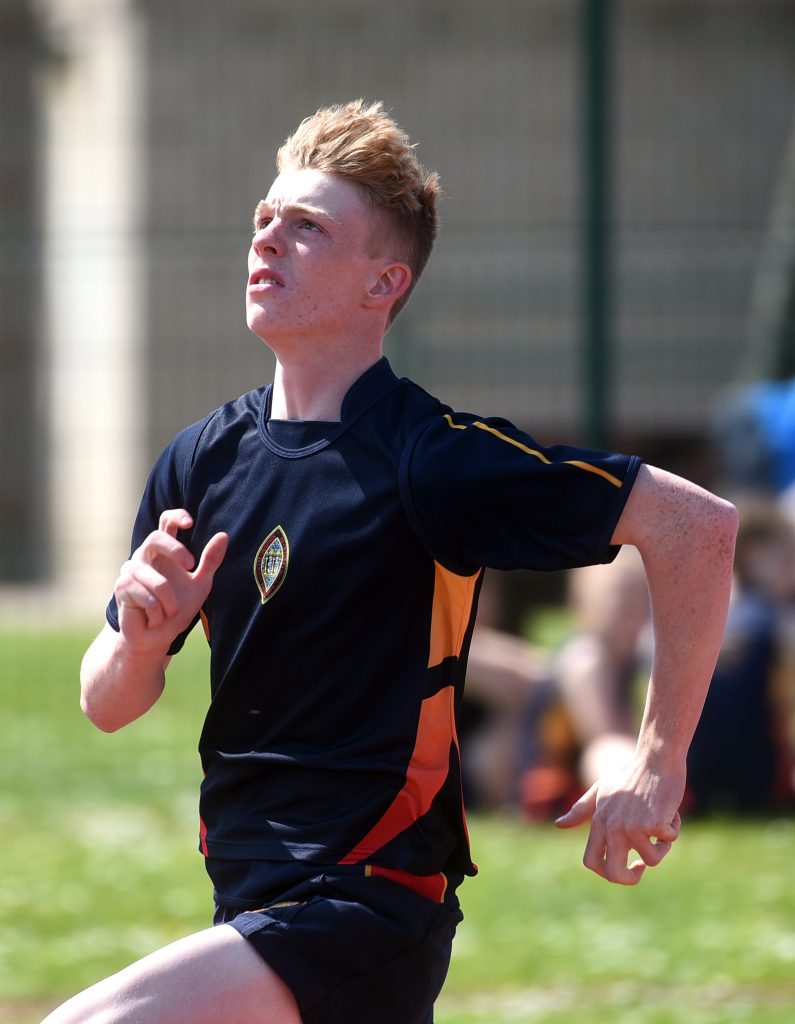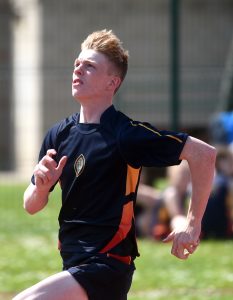 All the Athletes hard work on the track and field were rewarded, as Wisbech Grammar School won the District Athletic Championships.
The following 20 pupils have been selected to compete for the Isle of Ely District at the County Athletics Championships at Peterborough on Saturday 8 June: Charlotte Beck, Holly Lawrence, Olivia Leader, Alana Pritchard, Maddie Brown-Ciarla, Alfie Hoyles, Harley Burrows, Harry Milton, Ashton Webb, Emilia Bastian, Abby Watson, Poppy Tunmore, Tia Bideau, Lucy Prior, Emily Thomas, Ethan Jones, Lewis Shipley, Felix Young, Oliver Coles, Harvey King.
Good luck to all pupils taking part, we are very proud of every single athlete.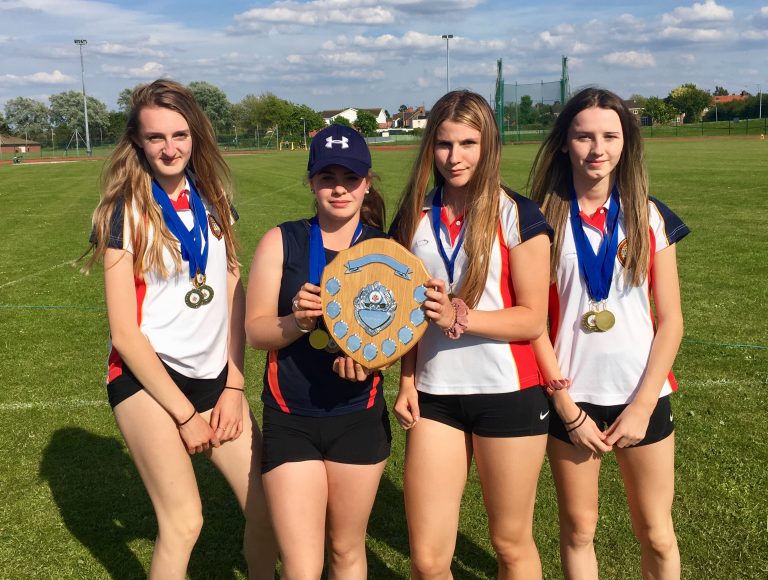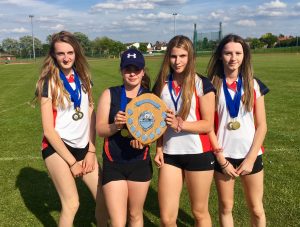 Pupils in the photo are Tia Bideau, Poppy Tunmore, Abby Watson and Emilia Bastian.