Scholarships
Scholarships are awarded to talented and dedicated pupils who show outstanding potential academically, or who represent the School's ethos of an inspiring all-round education through contributions both in the classroom and across Art & Design, Drama, Music or Sport.
---
There are two types of scholarships available at Wisbech Grammar School — Academic Scholarships and All-Rounder Scholarships.
There are three entry points for both types of scholarships — Year 7, Year 9 and Year 12. Where a scholarship is awarded, a fee remission of £1,000 per annum is offered, rising to £1,500 per annum for 6th Form pupils.
Academic Scholarships are awarded on the basis of the very strongest academic performance assessed by the entrance exam or internal exam and supported by predicted grades, interview with the Headmaster and by references from the Head of the child's current school.
All-Rounder Scholarships are awarded on the basis of strong academic performance and are intended to enable any boy or girl of outstanding all-round ability and leadership to benefit from an education at Wisbech Grammar School. Pupils can nominate a chosen field for their scholarship application either in Music, Drama, Sport or Art & Design.
Scholars will be expected to attend academic- based co-curricular activities and enrichment lectures, as well as being positive role models within the School. Within the Scholarship process, we also award pupils with the title of 'Exhibitioner'. Exhibitioners are selected based on their academic achievements and have access to the same programme as our Scholars, but they do not carry any financial rewards.
How to apply for a scholarship?
Our Scholarship Programme is open to all existing pupils at Wisbech Grammar School and prospective pupils from other schools. Parents of prospective pupils are asked to register and complete the standard admissions process. They can then apply to be considered for a scholarship, alongside applications from our existing pupils. Those applicants who meet the scholarship criteria will be invited to attend the annual scholarship assessment week prior to the academic year of entry.
All-Rounder Scholars would be expected to meet the following criteria.
Drama
Demonstrate notable success in, and an aptitude & passion for, Drama. Applicants are likely to have made a significant and tangible contribution to drama at their present school or in wider dramatic activities.
Art & Design
Show great potential within the field of Art and Design as demonstrated through outstanding ability, evidence of a creative and inventive mind at work, and a passion for the world of art around them. Pupils will be required to demonstrate a portfolio of their work.
Music
Show musical potential, for example, a Year 7 candidate would be expected to have passed Grade 5, Year 9 candidate at least Grade 6, and a Year 12 candidate should have the potential to achieve Grade 8 during the 6th Form.
Sport
Make a significant contribution through competing at a high standard in their chosen sport, typically County standard or above, and at A-team level in other sports.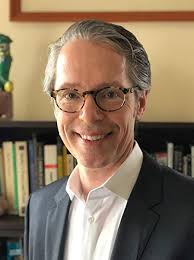 The Senior Poyser attended a specially arranged webinar hosted by Dr Timothy Smith who gave a synopsis of his research that has been published in "How to Profit and Protect Yourself from Artificial Intelligence".
 In what was a highly informative talk, Dr Smith described how digital computers evolved and the different types of Artificial Intelligence. He finished his talk by describing the benefits that this technology is already delivering, particularly in biomedical fields in addition to some warnings about facial recognition, surveillance and privacy.