Admissions
Welcome to Wisbech Grammar School Admissions.  We are delighted that you are interested in becoming part of our School community.  Our website should give you a glimpse of what life at Wisbech Grammar School is like.  We warmly invite you to visit us to fully experience the friendly and positive environment that pervades here and to view the School's beautiful 34-acre grounds and excellent facilities.
---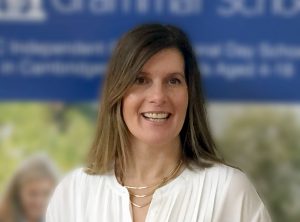 Our main entry points are Reception, 1st Form (Year 7), 3rd Form (Year 9) and 6th Form.  However, we frequently admit into all year groups.  Please contact us to enquire about spaces and entrance criteria.
Choosing the right school for your child is a big decision and the Admissions Team are here to help and guide you through the Admissions Process.
Please use the navigation panel to the left of this screen to see our open events, how to apply for a place at our School, information on scholarships, fees and bursaries, and useful details of what happens upon joining our School.
If at any point during your journey through our website you are unsure of what to do next, please contact the Admissions and Marketing Team by email here
Sandra Taylor
Head of Marketing and Admissions