Admissions
Welcome to Wisbech Grammar School and our website will give you a glimpse of what life at Wisbech Grammar School is like.  Due to the current situation regarding COVID-19,  we are arranging personalised visits in place of Open Days and also virtual tours of our School.
---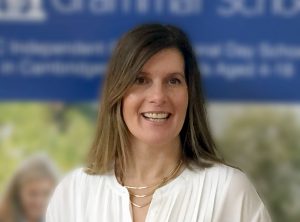 Our main entry points are Kindergarten, Reception, 1st Form (Year 7), 3rd Form (Year 9), 4th Form (Year 10), and 6th Form.  However, we frequently admit to all year groups.  Please contact us to enquire about spaces and entrance criteria.
We understand that choosing the right school for your child is a big decision and the Admissions Team is here to help and guide you through the Admissions Process and answer your questions. As an Independent Grammar School, we can offer an enriched curriculum which means children have many more opportunities both academically and co-curricular to 'discover who they are' and reach their full potential.
Please use the navigation panel to the left of this screen to visit our entry year admissions pages, information on scholarships/bursaries, and our transport options.  I look forward to meeting all families in the future and if at any point during your journey through our website you are unsure of what to do next, please contact the Admissions and Marketing Team by email here
Sandra Taylor
Head of Marketing and Admissions