Period 5
Something for everyone during Period 5
---
This important part of the School day provides pupils with the opportunity to pursue their interests and acquire new ones, while developing confidence, knowledge and skills.
There is a wide range of activities, with each session lasting 40 minutes. Options include academic support, discussion and extension, the chance to learn new languages or exploring film and photography, trying new sports and games beyond the already-extensive formal sports curriculum.
Pupils can show creativity and flair in the art and textiles studios, and others can take drama to new levels, whether in performance or backstage. There is also the chance to sample the delights of Otaku. The Poyser and Junior Poyser groups open academic horizons with wide-ranging topics, presentations, trips and discussions.
We like to think that there are real opportunities for pupils to show all they can do. We are always open to new suggestions and accommodate these wherever possible. A major additional benefit is that the sessions often allow pupils from different year groups to mix. It is great to see, for example, pupils from the 1st Form and the 6th Form working together as they interact in the food and nutrition rooms or during role-playing games.
Here are just a few examples of some of the clubs we run…
Archery club
Sean Fox, County Coach and Head of Archery at WGS, offers pupils the amazing opportunity to develop their skills in the sport of Archery. He coaches pupils each week, and there is also the opportunity to compete at different levels. Some of our pupils have gone onto become Ambassadors for the industry and also compete at the highest levels.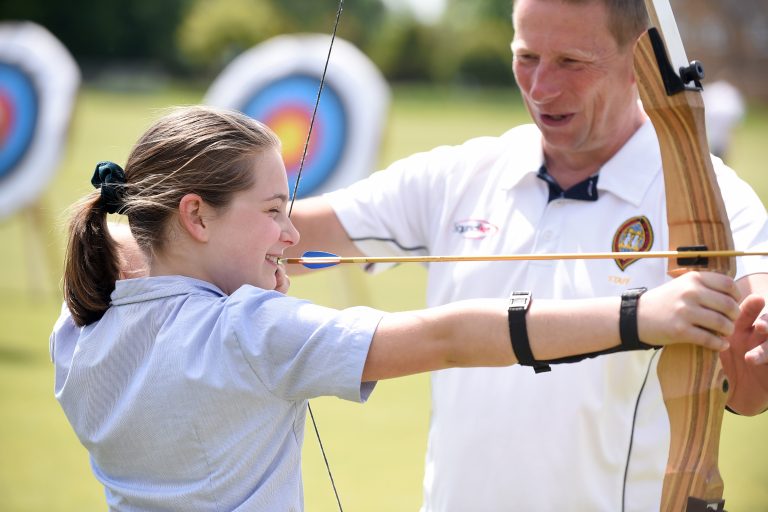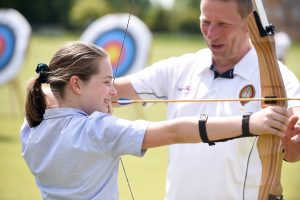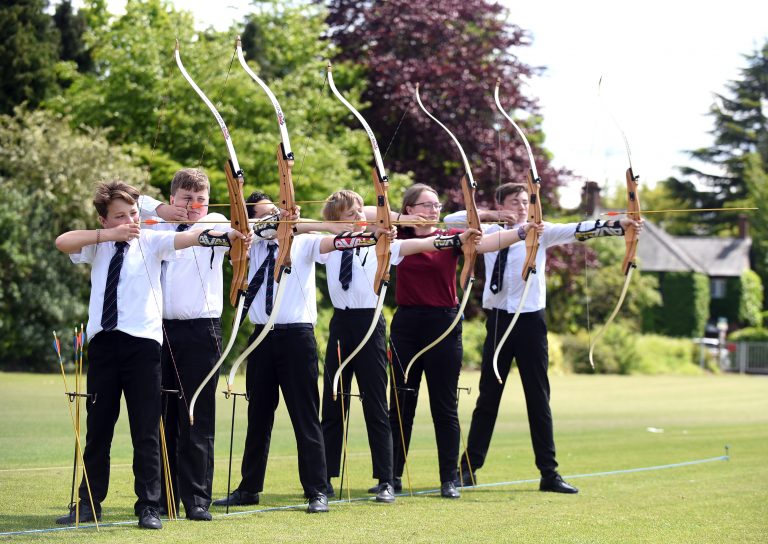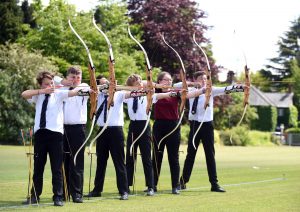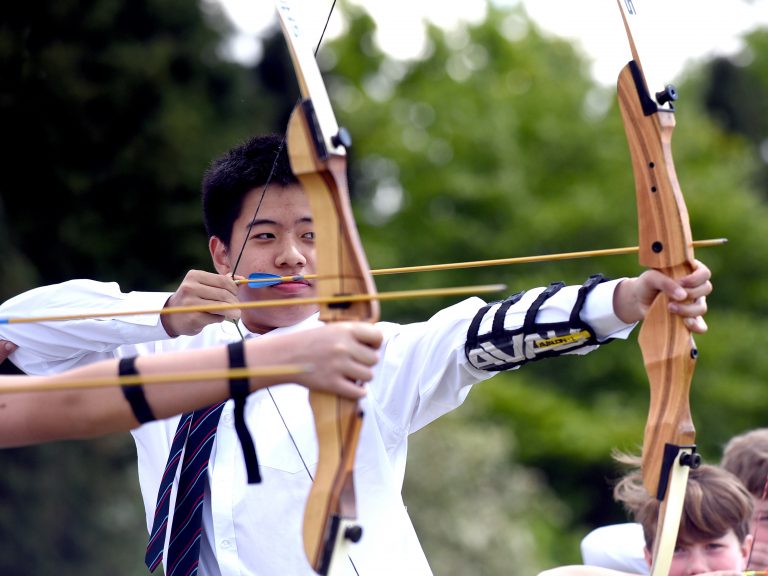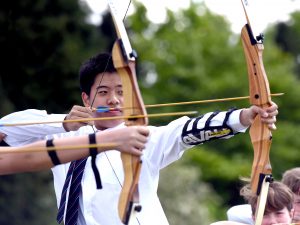 Street Food Club
Street Food Club reflects the dishes and methods of the street.
Over the years I've been a part of this club, I've become more adventurous and willing to try new food. We make dishes such as risotto, curry, Chinese dishes, cakes and pastries. My skill and confidence has grown in the kitchen but the best part of the club is definitely chatting and laughing with Mrs Sloan and the pupils while we enjoy what we've made. We have also been known to dance to music as we cook.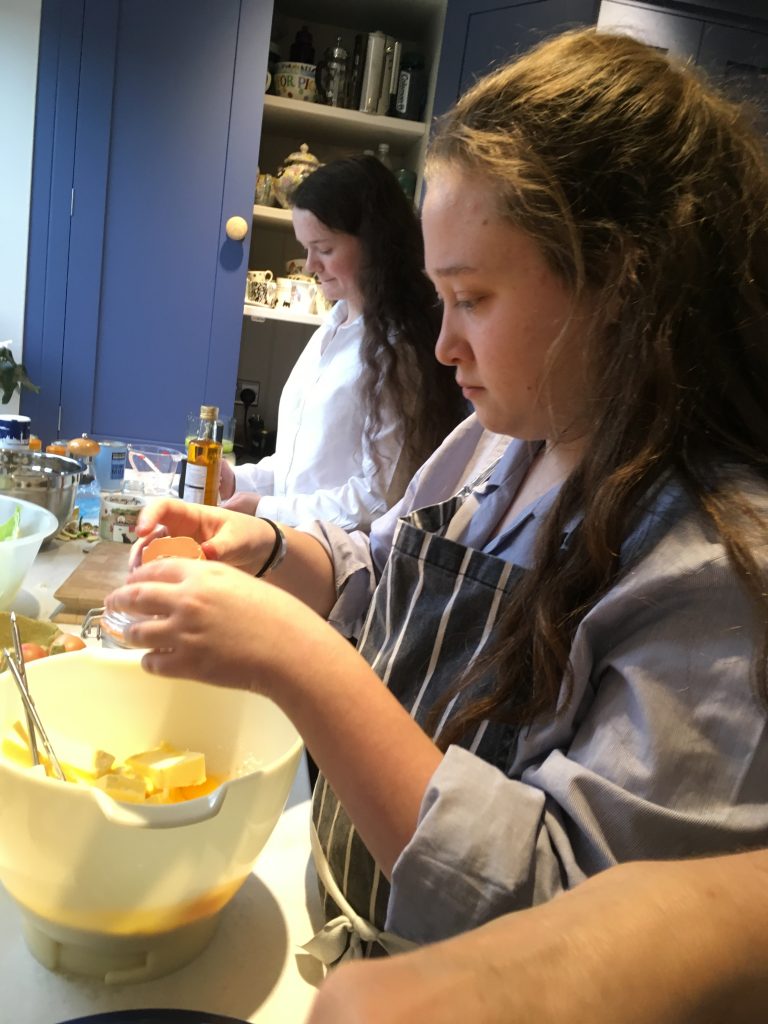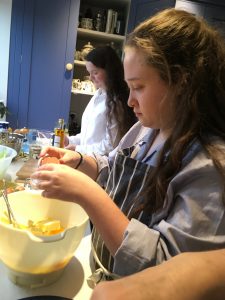 As far as clubs go, we probably have the most trips, often to London to visit markets and for tours of real kitchens of some of the best hotels, such as the Hotel Café Royal.
We help at events, such as working with the renowned chef Brian Turner, Cyrus Todiwala and at open mornings, where we create new recipes and serve guests scones, cakes and sausage rolls to our own recipes. Our favourite session is when we fire up the outdoor wood-fired pizza oven
If you love food, this is a brilliant club for you.
Eleanor Sloan (Lower 6th Form Pupil)
Engineers Club
Tomorrow's Engineers
We strive to create opportunities for pupils studying design and technology and following on from the National Year of Engineering, we are starting several new projects. The club is very well established but it has further flourished in the School's new extracurricular programme working on projects such as an off-road buggy and a model army jeep, as well as smaller individual projects.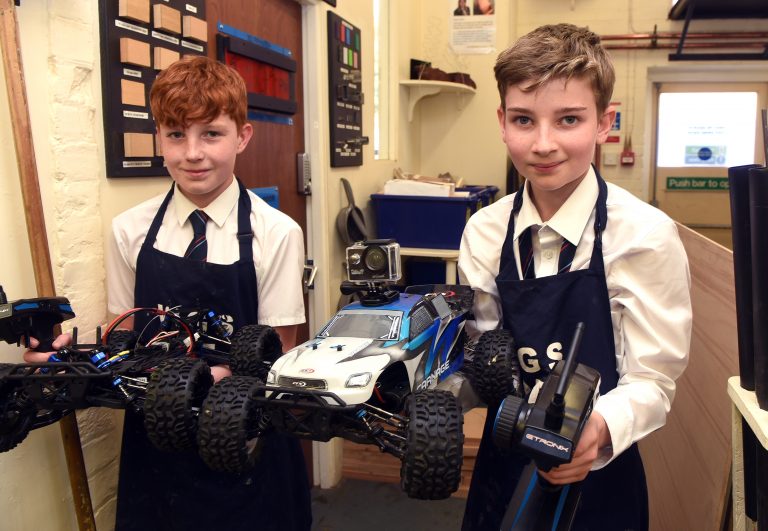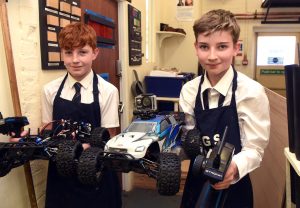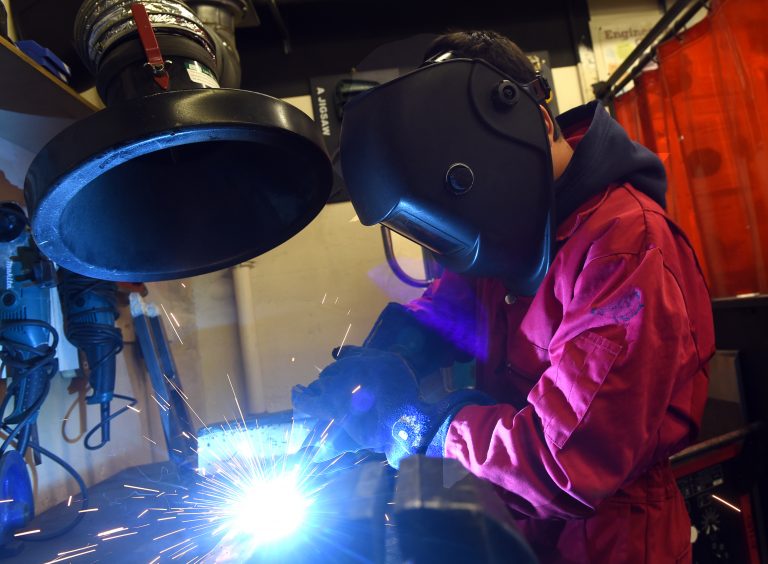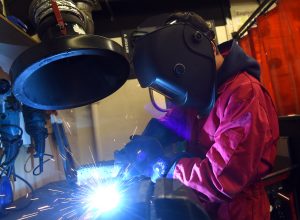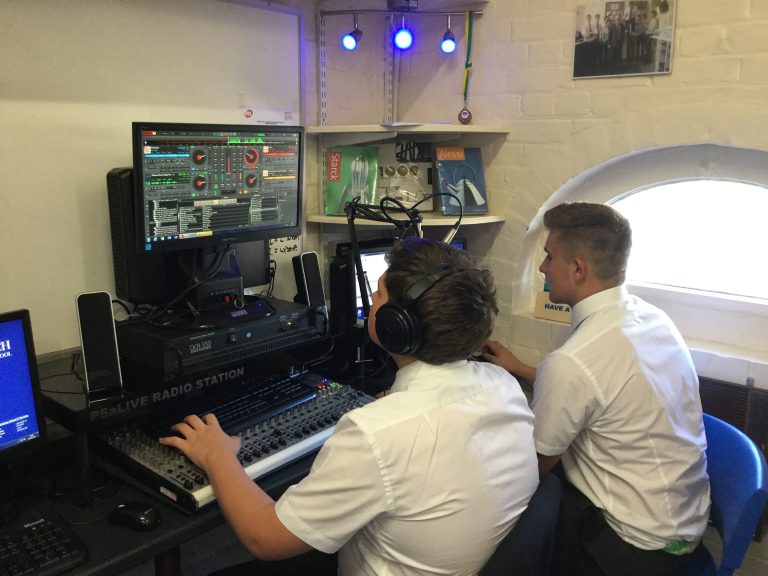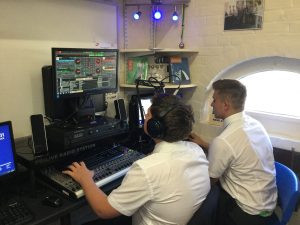 P5aLive – The Sound of Period 5!
Using their engineering skills and equipment recycled from the Drama Department (a mixing desk, headphones, speakers and an amplifier), the DT Workshop group took the initiative in launching a pupil-led radio station which broadcasts live during Period 5. Much excitement was had, the first time it went on air. The content is also available in podcasts on the school's Firefly system.
We look forward to whatever great ideas evolve and develop during the rest of this year as pupils and teachers endeavour to expand our achievements.
Art Club
Art Club
If you have an interest in Art and all things creative, this is the Club for you. Here you can work on and extend current projects. However, for the brave and the bold, you can explore new techniques and work outside your comfort zone and so acquire new skills to achieve dazzling results, working with different media from computers to crayons! Get Creative!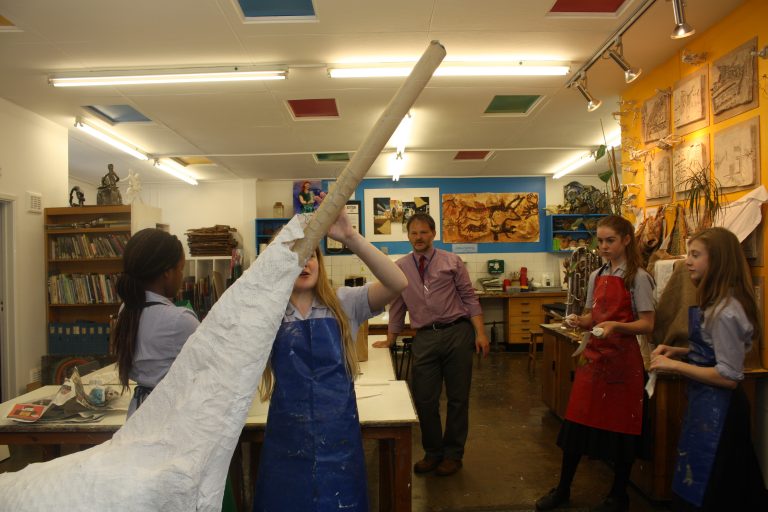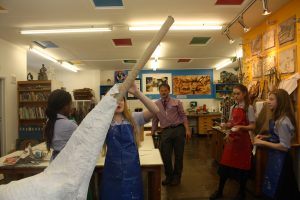 Dance club
Dance is a great way to keep fit and improve your well-being. As a School we realise the benefit of this sport for our pupils and have introduced dance as part of our curriculum in Period 5. Working in partnership with Studio 19 which was founded in 2014 by Josh and Vicki Wille. Both Josh and Vicki have worked extensively in the dance industry and are passionate about offering quality training to young people whether they want to perform for fun or as a career.
All teachers at studio 19 specialise in the areas they teach meaning our pupils are receiving the highest standard of teaching.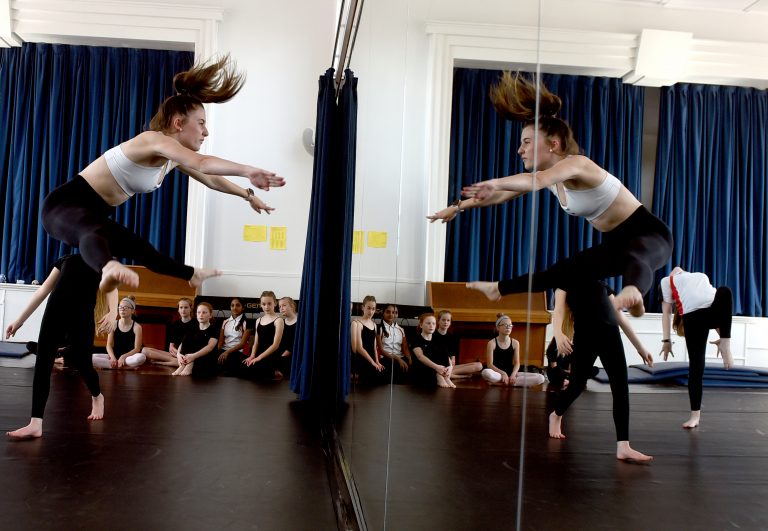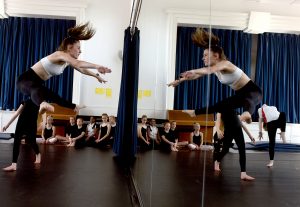 6th Form pupil Laura Wright aims for gold at Archery GB Junior Masters
Laura Wright (Thorney) is a 6th Form pupil and is a member of Wisbech Grammar School Archery Club. She has been enjoying archery as part of what the School has to offer in their co-curricular programme and Games lessons.  Laura recently travelled to Archery GB Junior (under 21s) Masters hosted by Oxford Archers. This is an invite only competition which only has the top 2 % of junior archers in the country. There were 10 other archers in her category: five of whom were archery GB academy archers. https://www.archerygb.org/wp-content/uploads/2019/01/2019-Junior-masters-prospectus.pdf
Laura started shooting at 8.30 am and continued shooting most of the day; finally finishing at 7pm. The competition is in two parts; the ranking round (where Laura was ranked 4th) and then the head to heads. In the head to heads Laura won her first two and got through to the semi-final, but in the third head to head she came up against the archer ranked number 1. Unfortunately Laura lost this match by only 2 points and so was placed 4th overall.
Sean Fox, County Coach and Head of Archery at WGS said "This is a fantastic result for Laura in what is her highest stake competition to date. Although she narrowly missed out on a medal, she gained invaluable experience of the pressure of head to head rounds which are new to her. She never ceases to amaze me with her dedication to Archery, her resilience and the way she continues to improve: all this while also maintaining a sense of humour and dedication to her A level studies".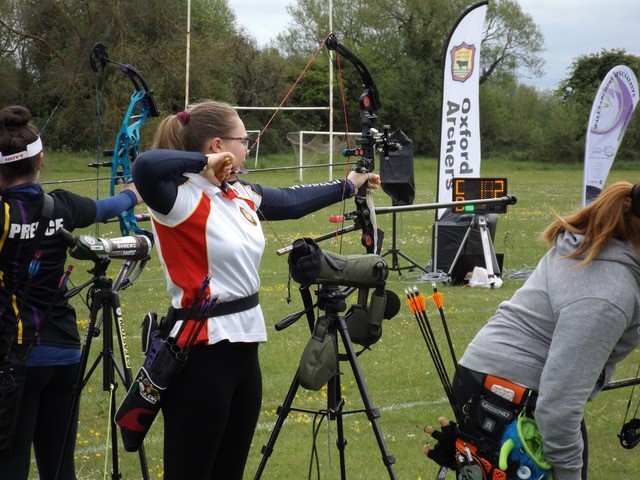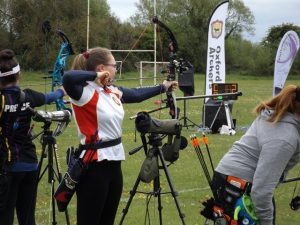 "We are certainly keeping a close eye on Laura's future and everyone at WGS is very proud of her. Pupils also have the amazing opportunity to take part in Archery as part of the timetable in Period 5, after lunch. We have a professional club that comes in and trains our pupils and there are many opportunities to compete and take part in competitions for all levels of ability". Dr Kevin Mann, Assistant Head of Co-curricular