Old Grammarians
Wisbech Grammar School likes to keep in touch with as many former pupils as possible. We see you as part of the extended community of the School. You might not come along every day but you are still very much part of our history and our future.
Here are some updates from recent leavers…
Tarn Chamberlain James- My first year at Cambridge University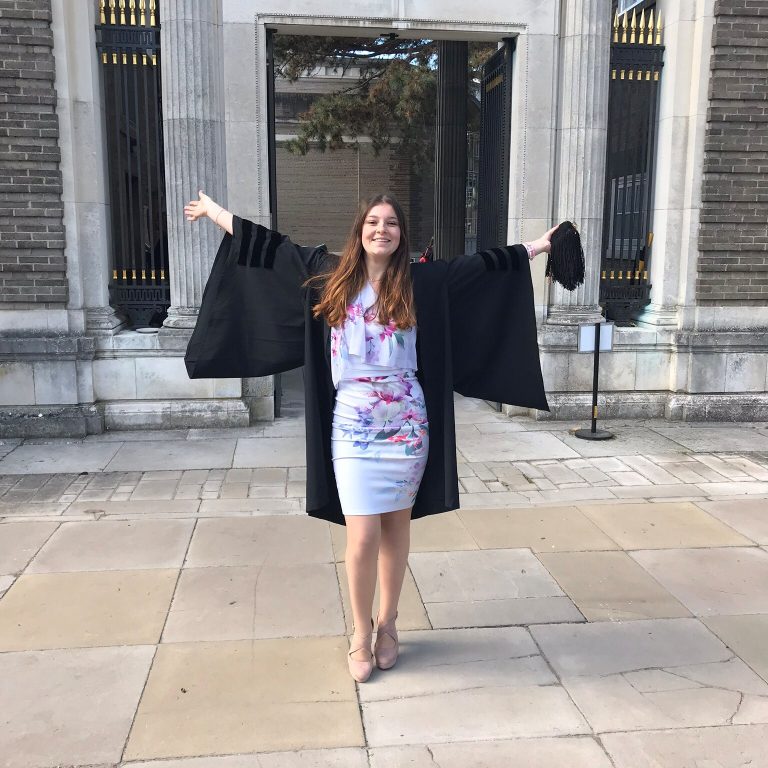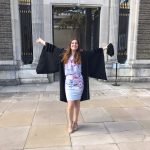 Freshers' week is a flurry of names and faces. I was worried about the change, not only in academic life but also in independence. Would I meet people who I get along with, shared a similar outlook on life and passion of my subject? I really had nothing to worry about, and settled my nerves immediately.
Starting my course, I was excited to put the science I had learnt during my time at WGS to use in the context of Veterinary Medicine. The course at Cambridge is very science centric, I found that the teaching I received at WGS set me up not only to cope with this, but also with the very practical aspects of the course. The weekly dissections thrilled me as much as they did during Biology class, the extra practical's at WGS really helped with the laboratory work which I did during the first year.
The greatest challenge I faced, was the level of independent learning. I was thankful in hindsight for the opportunity to do an EPQ in 6th Form, this got me used to writing up lab reports, questioning my results and methods, which I am required to do frequently at university. The extra Science sessions at WGS helped to prepare me more than I anticipated, made me really look forward to studying some of the same concepts and introduced me to concepts that were crucial for my understanding of some of the more difficult first year content. When I realised that some other schools didn't offer this, it made me appreciate the teachers at WGS even more.
The placements that we are required to do in order to qualify, have been incredibly enjoyable. Lambing during the Easter holidays was my first experience, choosing to do this and live on a farm with a friend from my course meant we shared the responsibility and kept each other sane during some long hours supervising the pregnant ewes and helping with any birthing problems they had, it was rewarding knowing how much I had helped the farmers and how many new skills I learnt.
Before I could do any more placements, I had to complete my first set of Cambridge exams. They were incredibly intense and challenging. The Veterinary exams lasted for a period of a month in total. The support is really good during this time, the college runs events to give their students study tips and advice on how to minimise stress.
I joined the college student committee in quite possibly the busiest term. I have thoroughly enjoyed being involved with the running of the college and doing my best to make things better for the students currently studying here. Being Head Girl at WGS was challenging too, but the time management and organisation skills I learnt while being involved with the Senior Prefect team meant that I felt equipped to handle the task of joining the committee while juggling work for my end of year exams.
The intense exam season hits everyone, we all help each other and the support that comes from being in the college system made the exams a lot more manageable. One of the Cambridge traditions that I appreciated was the post-exam celebration where your friends from college come to surprise and congratulate you outside your last exam, and celebrate finishing with you. It was amazing seeing all of my friends waiting for me, I was able to share my elation at finishing with them, especially because the vets were one of the latest to finish. After exams, May Week begins, yet another strange tradition with lost origins. All of the colleges organise balls and garden parties so the students can enjoy their last couple of weeks in Cambridge, stress-free. It was one of the most fun weeks, especially given that by this point everyone had got to know each other quite well. I would describe it as more of a comfortable Freshers' Week.
During the summer holidays, I continued with placements, completing another 6 weeks with various animals. I started with cats, enjoying helping with all of the aspects of working with a rescue centre. I found this valuable as I learnt about the difficulties people face in terms of looking after animals, and how hard it can be for some to give them up. Next, I worked on a local pig farm with one of the vets from my college. I enjoyed this far more than I expected to – although my parents definitely didn't appreciate the smell we brought home with us every day. Lastly, I travelled to Anglesey to do my horse placement with other vet students, they were a lot more confident around horses than me, but were amazing with helping me get to grips with the different terminology. Thankfully I had been given animal handling sessions throughout the year which gave me enough confidence to carry out the tasks from the Stable Manager.
I definitely gained a lot of confidence during my placements and during the year as a whole. I can honestly say that I am loving my university experience so far and am so grateful to everyone at WGS who helped me to get there. Cambridge is everything I had hoped it would be and more, and the same can be said for the Veterinary Medicine course. I am enjoying the second year and embracing the challenge of not only a more difficult, but a more interesting year too!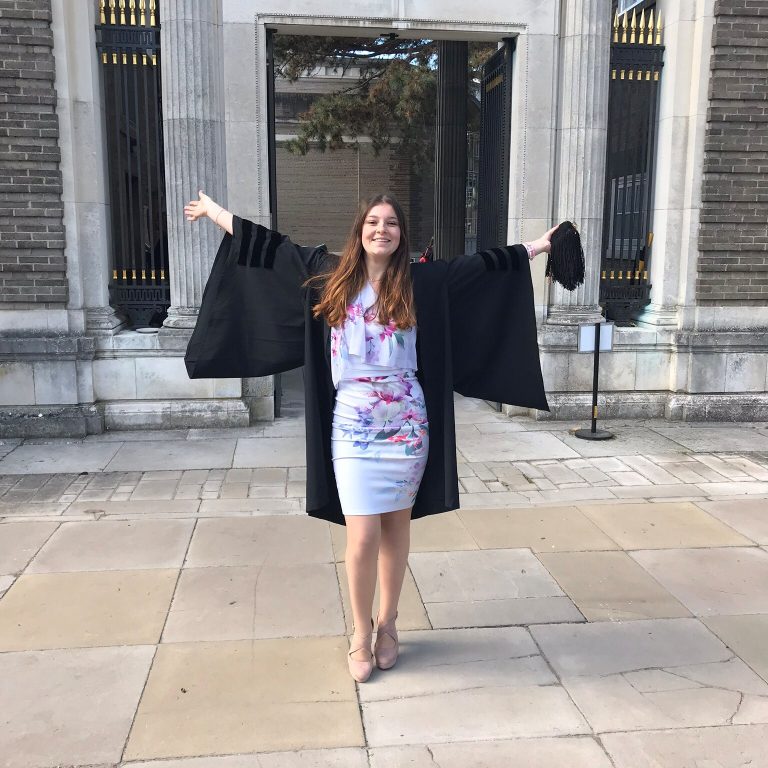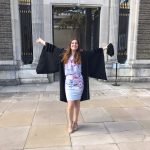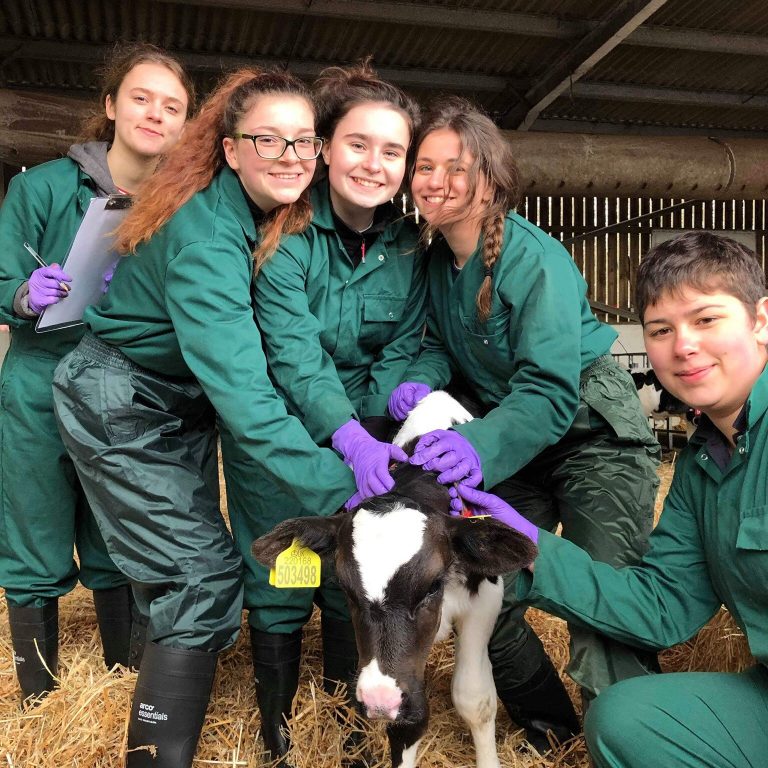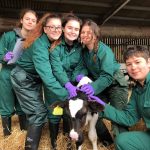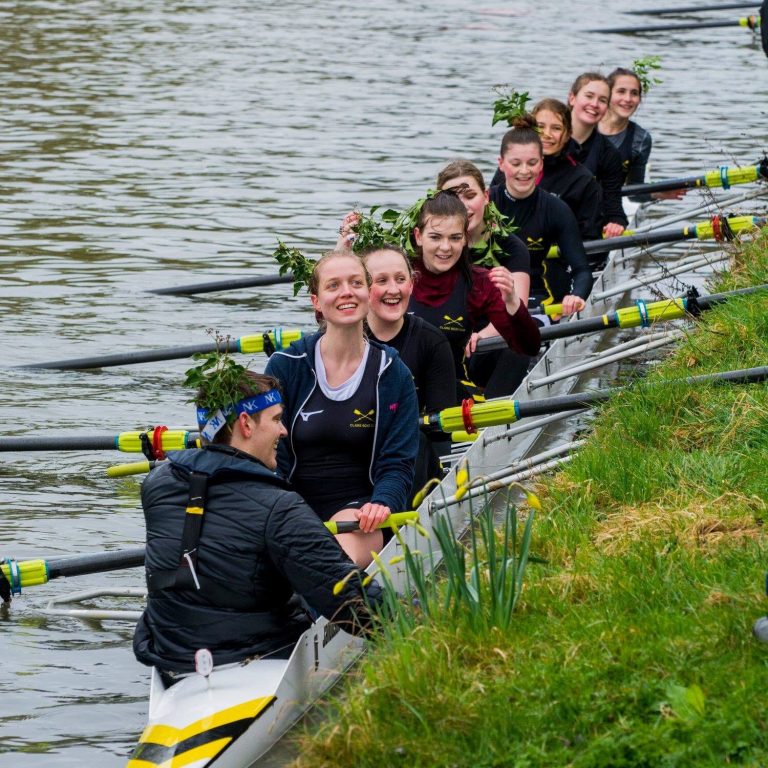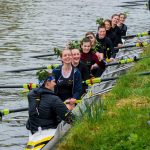 Ali Price plays International Rugby and for his country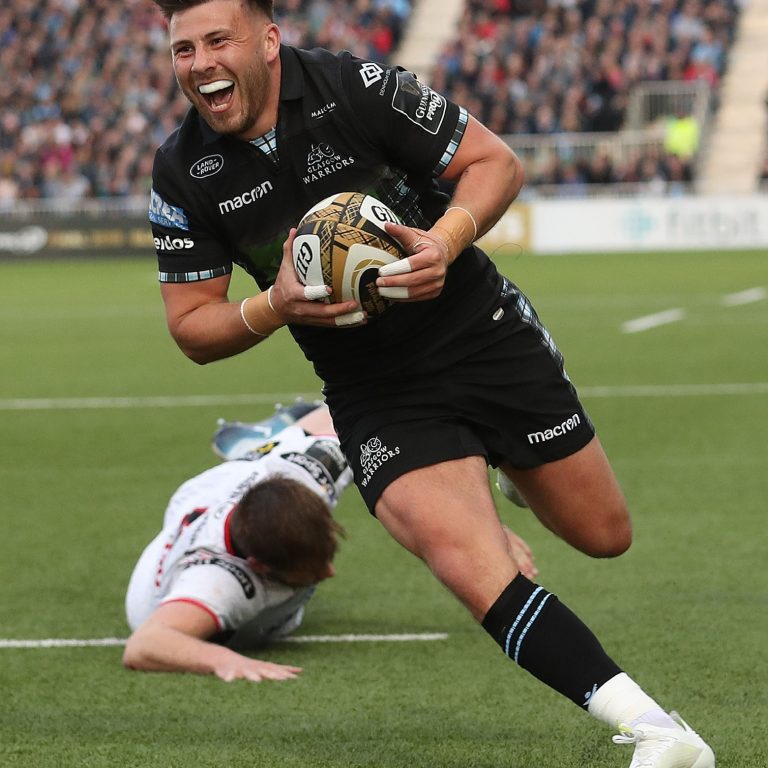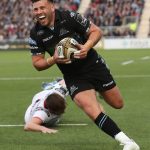 I'll be forever thankful to my parents and Wisbech Grammar School for playing a part in helping me achieve the career I've been fortunate enough to have. My career started almost straight after my final day at School in U6. I moved to Bedford to play in the Bedford Blues U19 side (which Phil Webb directed me towards); from then I guess it just snowballed. At 20 years old, I took the opportunity to join a professional club – Glasgow Warriors – and 6 seasons later I'm still here.
It's eight years since I left WGS and it's gone by pretty quickly!
My school days were brilliant. A place that catered for everyone, whether you were smart, sporty or into art. I wasn't the most academic and probably slightly irritating in most lessons but all the teachers cared and wanted the best for me. I had a dream when I was 17 and 18 that I wanted a career in rugby. But what if that doesn't go to plan? What if I get injured? The teachers during my whole time at School were great at getting the best out of me even if that required a ridiculous amount of patience – meaning I could leave School with a set of results to work with if all went wrong.
I guess when I was at School that was the dream, and I'd achieved it. So you now set new goals and targets. Play international rugby, play for the Lions. Goals that keep you working hard. Everyone I work with knows how lucky we are to be doing what we love.
Professional sport is quite a cut-throat business. It's all about taking your opportunities, and those I got from the very beginning at WGS – plus plenty of hard work – have helped me achieve many of my goals to date.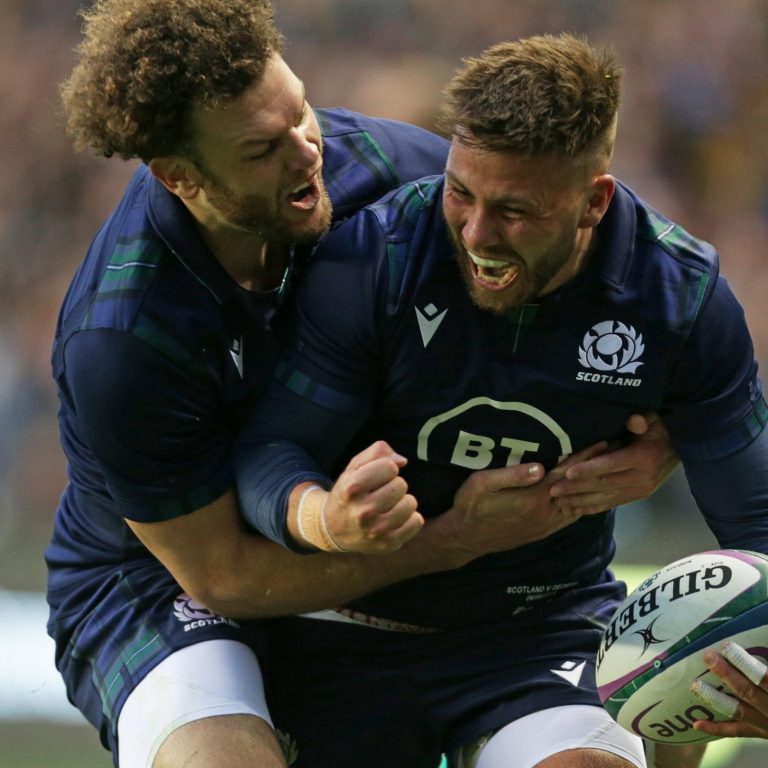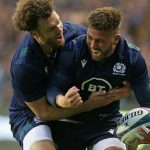 Chloe Garner graduated with a first class degree
Subjects studied at A-level: Business Studies (achieved grade A) Home Economics (achieved grade A), Textiles (achieved grade B) plus a Food Science award.
After studying for my A-levels, I went straight off to study at university. Unable to pick between Business Studies and Home Economics, my fantastic tutors at WGS helped me to find a course somewhere in the middle.
I chose to study Hospitality and Business Management at Sheffield Hallam University. I loved my time at university, especially moving to a big city after growing up in Wisbech. As a part of my degree, my third year was a year in industry. I managed to secure a place on a management programme at the Michelin Star restaurant Hambleton Hall, on the peninsula of Rutland Water. It was a tough year, with long hours and lots of manual work, but very rewarding. One of my highlights was Mrs Sloan and Miss Wildman coming to visit for lunch! That proved to me that WGS's support continues after you leave school.
I graduated from university with a first class degree in the summer of 2017 and was awarded the prize for the highest overall mark on the course. At this stage, I decided that I wanted to aim for a place on a Corporate Graduate Scheme. I was lucky enough to be one of the thousands of applicants to earn one of the ten places at St. James Place Wealth Management. I was particularly excited to relocate to the Cotswolds, after realising that despite four years in the city, my heart was in the countryside!
I am certain that I would not be where I am today without the personalised support, time and effort I received from everyone at WGS. I am also so grateful for being encouraged to be highly ambitious and dedicated.
My advice for current pupils is to keep your options open. At 18 I thought I had everything planned out, but never in a million years would I have imagined myself ending up in financial services (and neither would my Maths teacher, Mr Woodsmith!).
I am very proud to have studied at WGS, and I'm excited to watch my little cousins follow in my footsteps.
Thomas Beresford-Peirse- graduated with a Masters in CHemistry with hounours 2.1
Subjects studied at A Level: Maths, Chemistry and Biology. Grades achieved at A-level: A*AB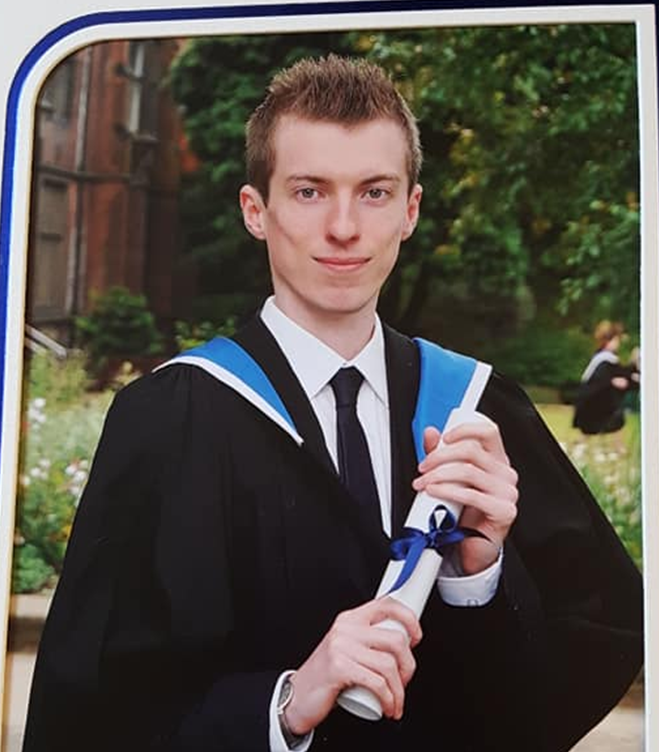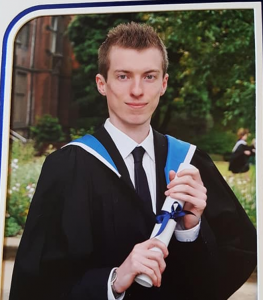 After leaving WGS I accepted my offer at Newcastle University to read Chemistry.
This summer I graduated from my Master's in Chemistry with honours with a 2.1 and I have now carried on for a fifth year at Newcastle University studying for a secondary PGCE. At the end of this course I will be a Newly Qualified Chemistry Teacher. University is, and has been, a very challenging, but interesting, exciting and unique experience. My advice for current A-level pupils is to do something you like so that you don't go through your academic/job career with any regrets.
Jack Maile- went onto a 3 year apprenticeship with Mercer
Subjects studied at A Level: Economics – A , B Government and Politics – B (only at AS) History – A, A Maths – A, B
After completing A levels I joined a company called Mercer on a 3-year apprenticeship in October 2016 within the Investments side of the business. Specifically, I'm a financial investment analyst within the delegated solutions team for Defined Benefits pension schemes.
I am still currently employed at Mercer. Having completed my apprenticeship within 2 years, achieving a distinction, I am now enrolled on the company's graduate scheme. The office is situated in Tower Place in London.
I applied through a job through a training provider, Kaplan, and went through three interviews through them. After this, I then had a day of exams at Mercer. Applications came far and wide though with plenty of online websites (including government) providing information on available apprenticeships.
I really enjoy what I do; there's a variety of work involved, some of which is regular (so monthly and quarterly reports for example) and some of which isn't (setting the investment strategy for a new client for example). The Delegated Solutions (DS) section of the business is one of the fastest growing, so you are always busy, but also always doing new things. This was especially a perk coming in at an apprenticeship level as you are thrown in straight away with complex tasks. I'm an analyst on my own clients, two of which have AUMs of over £1bn so the work you do is fulfilling. As well, the work you do is value-added work; there hasn't been this stigma where as the apprentice you make everyone coffees (I have never made a single person a coffee once). The workload is challenging, for me that's a benefit as I like to be kept busy and under pressure, but for others that may be a negative. There are opportunities everywhere if you're willing to take them, for example, I had a 3 month on-the-side role within the companies Innovation hub which was completely outside my usual job role where I got to work with company partners, or I'm now part of the companies private investments team (for over a year now) which allows me to fly to work in Zurich when needed. The industry also has a strong preference on exams (I've passed my Investment Operations Certificate and am currently studying for the Investment Management Certificate) which means that not having a degree is easily mitigated as becoming chartered (I'll be studying for my Chartered Financial Analyst exams in 2 years) is what's important. When studying for the CFA, you also get a study day a week (although the recommended study time is 300 hours over 6 months) which helps maintain a work-life balance. Work-life balance is also helped by the drinking culture; there's very rarely a month go by where a team night out isn't organised. Another perk is that you get good exposure to working with the best people in your industry.
The main negatives (especially compared to university) is having to get up in the morning, and then having to commute to London. I'm lucky because this is only an hour and a bit for me each way, but when you're in the office till 10:30pm some nights, it doesn't leave a lot of spare time, although you do manage your own work-load, so that is partly on myself. Although not as much for Mercer, but the financial industry as a whole is quite cut-throat, I know of many people who at the end of their apprenticeships haven't been offered a job which is something to bear in mind. One downside of going straight into work is that you won't have the social experience you would have by going to university, not to say that you won't meet new people, go out etc. (because you do), but it's nowhere near the same scale, although your liver may thank you in the long-run, it all comes down to how you value your time as a young adult.
6th Form especially helped as it provides you with autonomy to manage your own work yourself, if I didn't do the work I wouldn't get hounded as it was my own exam results that would suffer, work life is very similar to this especially as we manage our own work load and clients, if you don't do the work then you don't but come year assessment that's on you.
Also, the respect I was shown by certain teachers in 6th Form in treating me as a young adult gave me loads of confidence to act like that in a work environment; this has helped me build relationships, but trust from people who allocate more important work to me.
The co-curricular work that I took part in, such as Young Enterprise, put me in good steed for doing work I wouldn't usually do; this also gives m the confidence to put my hand up in later life to do things a little bit outside the box.
From a school point of view, I would say don't be afraid to do something a little bit different, it's important to differentiate yourself from the crowd. If you're going to university, unless you've got a Masters from Oxbridge, employers are going to be seeing the same thing from your application as they are every other applicant. Also, apprenticeships are a genuine route to consider, once you're in the door no one cares if you have a degree or not, it all depends on how good you are at your job.
Olivia O'Connor - University of Manchester, Spanish and History of Art
Subjects studied at A Level: Geography, English, French: Grades achieved at A Level: B, B, C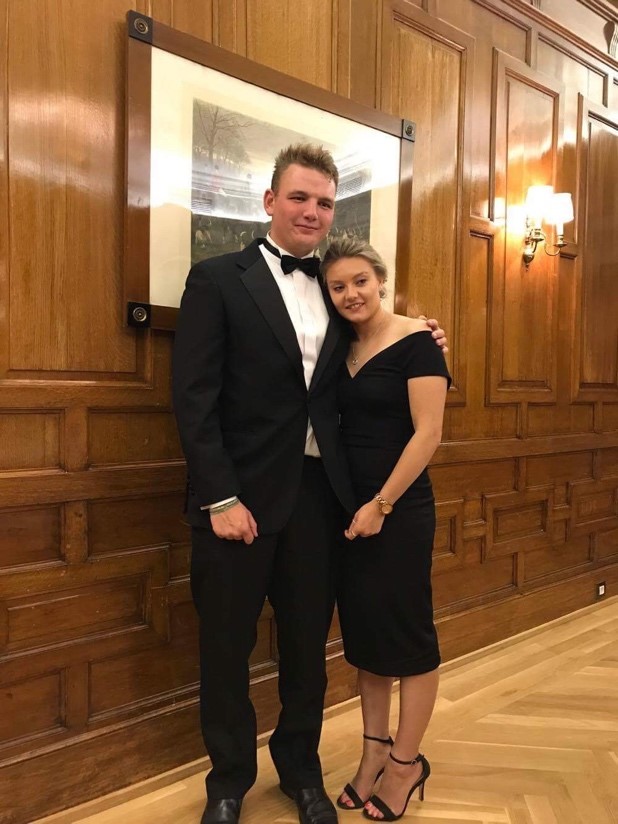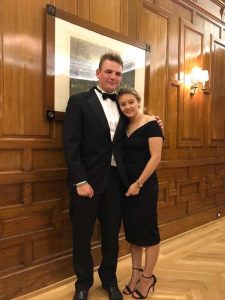 I went to university via Clearing and got a place at the University of Manchester studying Spanish and History of Art.
I have really enjoyed my university experience so far; I have played university hockey, taken a year abroad and am leading the Uni Boob Team of Coppafeel. Uni Boob Teams are wonderful student ambassadors who spend their time shouting about boob-checking and raising funds at university and have been doing so since 2010.
WGS gives you great interpersonal skills, giving you the ability to interact with anyone as well as work hard. I have found it gives you real confidence to give anything a go and to put yourself out there. It's the best way to have some amazing experiences.
My advice to anyone contemplating an application to university… Don't downgrade yourself and be proud of all your achievements. If you have to go through Clearing, don't worry at all about it. It worked out as the best thing for me in the end, just work hard and be yourself.
Patrick Reeve - Staffordshire University Policing and Criminial Investigations BSc (Hons)
Subjects studied at A Level: Business Studies, Government and Politics and PE: Grades achieved at A Level: Business – B, Politics – B and PE – C
When I left Wisbech I attended Staffordshire University where I studied Policing and Criminal Investigation BSc (Hons). I absolutely loved the whole university experience, both the social side and the academic side, and would highly recommend it to anyone.
In my final year I did my dissertation on cybercrime and finished with a 2:2. While at university I was a Special Constable for Staffordshire Police where I worked on the response teams in Stoke-on-Trent. During this role I attended everything from missing persons to road traffic collisions, I thoroughly enjoyed the time as a Special Constable and learnt a lot from it too.
I have recently got a job as a call handler for Greater Manchester Police where I will be answering 999 and 101 calls. I had an amazing time at Wisbech and looking back I do really miss it.
My advice to anyone considering university would be to be to do a course you enjoy as 3 years is a long time to be doing something you don't enjoy. But university is not for everyone which is an important consideration, shockingly there is employment out there for people without degrees.
Saskia Cooper - University of Birmingham, Medicine
Subjects studied at A-level: Biology, Chemistry, Textiles (achieved 3 A* grades)
After finishing A-levels, I went on to study Medicine at the University of Birmingham. I graduated in 2016, and I have been working since then as a Doctor in Birmingham. I thoroughly enjoyed my time at university and though at times it was hard work, I had lots of time for socialising, sport and travelling too.
I am currently working in A&E in Birmingham and also studying a Post Graduate Certificate in Clinical Medicine.
WGS not only helped me achieve the grades and university place that I wanted but also taught me to make the most of every opportunity available. I developed lifelong friends, and I learnt that working hard and playing hard are equally important: this ethos was something that I continued at university!
I'm sure that my love of travelling also started at WGS after falling in love with the Caribbean on a sports trip to Barbados. Since this, I have travelled to many cities in Europe, St Lucia, Central America, China, Thailand and most recently Sri Lanka.
I played Hockey throughout my time at WGS and ended as Captain of the first team; this is where I learnt invaluable skills in teamwork and leadership, and these have been helpful in my career.  I have continued to play and enjoy Hockey throughout university, and after graduating, I captained my local team met some of my closest friends through this.
My advice for current pupils would simply be to work hard, enjoy it and look out for each other – these could be friends for life!