Staff
If you are a current parent and need to contact a member of staff please go to Myschoolportal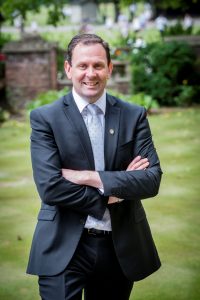 Mr Chris Staley
Headmaster
I arrived at Wisbech Grammar in September 2014 having previously been Deputy Head at Milton Abbey School in Dorset. I was there for four years and had day to day operational running of the School. Before Dorset, I worked for 15 years at Cranleigh School in Surrey and had a number of roles including Head of Geography, CCF Officer, 1XV coach, Housemaster and Senior Housemaster. I believe wholeheartedly in an all-round education and have passions outside the classroom for Music, Drama, Art, Sport and Outdoor Education. In my downtime, I love to spend time with my family, in the garden, visiting the cinema (I am a big fan of Marvel) and taking part in adventure-running activities. Lastly, I am also involved with helping to deliver part of the MBA in Education and Leadership at London University.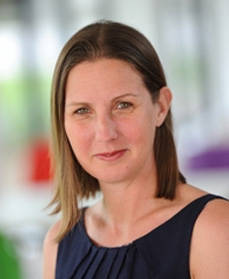 Mrs Natalie Miller
Bursar
I joined Wisbech Grammar School as the Bursar in September 2015. We had always planned for our children to join the Senior School, and it was this personal connection and a personal commitment to the future of the school that led me to join the team.
My career has evolved from management accountancy through business analysis and project management to business leadership. Along the way, I have accumulated experience in both private (McVities, Hotpoint) and the not for profit sector (CITB).
I am working alongside the Headmaster, senior team and Governing Body to formulate the strategy to turn the Headmaster's vision into reality over the coming years.   The delivery of this task is facilitated and supported by the very capable support staff.
Outside school, when not running around after my family, I am often found sailing at Snettisham Beach Sailing Club.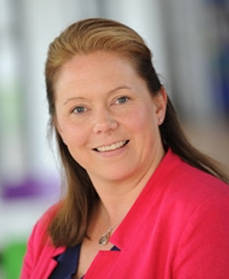 Mrs Keryn Neaves
Senior Deputy Head, Magdalene House
I began working at Magdalene House in January 2016. We moved to the area after my appointment and my son, Finlay, also joined the school in Prep 1. He absolutely loves it and is thriving under the guidance of the dedicated staff. Prior to working at Magdalene House I was Head of Prep School at Stoke College in Suffolk for 4 years and before that, Head of Prep School at Gosfield Independent School in Essex. I moved to the UK to work and travel after 4 years of teaching in New Zealand. I have now been here for over 15 years and thoroughly enjoying being a part of such a vibrant school.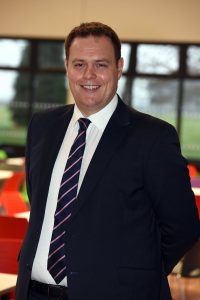 Mr Peter Timmis
Deputy Head Pastoral
Having grown up in a small market town in Shropshire I attended Aberystwyth University and studied Physics with French.  This involved a year working in an international school in Lille.  It was here that I firmly decided to work in education and I believe the pastoral work I was involved in at the time also sowed the seeds for the pastoral focus my career has had to date. After Graduating with a BSc Honours I completed a PGCE in Wales, teaching in two Welsh comprehensives.
Following the completion of my training, I worked for five years in Gloucestershire, teaching physics and also working in the 6th Form Centre of a large Cheltenham comprehensive school. I then spent five years working in a boarding school in Dorset where I ran a boys' boarding house.  It was from here that I made the move up to the Fens with my wife Kate (Head of English), arriving here in 2016 as Head of 6th Form.  It is my absolute privilege to now be the School's Deputy Head Pastoral and Designated Safeguarding Lead.  Wisbech Grammar School is a wonderful place to work and learn.
Mr Paul Logan
Deputy Head Academic
I joined the School in September 2015 after eight years at Uppingham School.  I have been teaching since 1995 in a wide variety of schools, focusing on Mathematics.  Before working in education I was an accountant, specializing in auditing at Price Waterhouse Coopers, but also worked in industry at British Rail Maintenance as Chief Investment Accountant.  At School, my role changed from Deputy Head Operations which encompassed events such as the Christmas Service, the Co-curricular programme, Inspections and the Calendar, to Deputy Head Academic in September 2018, where I have responsibility for all the academic aspects of the School. With what goes on in the classroom as my focus, I am glad to say I still teach Mathematics.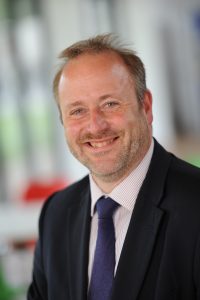 Mr Russ Killick
Assistant Head Teaching & Learning
I began my teaching at Wisbech Grammar School in September 2006 taking on the role of Head of Geography, having previously taught Geography for eight years in state schools in Portsmouth and Essex. For the past five years, I have been the Professional Tutor at the school primarily responsible for the induction of new staff and oversight for those undertaking Initial Teacher Training mentoring throughout their PGCE and NQT years. My role as Assistant Head Teaching and Learning encompasses leading whole school strategies such as Building Learning Power; supporting staff with the delivery of innovative teaching strategies and enabling pupils to develop their approaches to learning for example resilience and resourcefulness, supporting their progression in becoming life-long learners.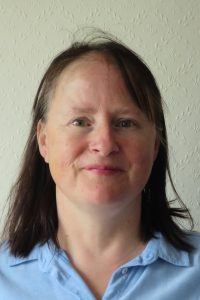 Mrs Vicky Garment
Assistant Head Academic Administration
I joined Wisbech Grammar School in September 2016 after working in the area for three years.
My main teaching subjects are Business and Economics, but because of my background in IT, it has perhaps been a natural progression into Data Administration; for example, I am responsible for ensuring the smooth running of the timetable, collation of all the assessment data for pupils and also Digital Literacy.
I spent several years working in industry before a change of career.  My home is in Nottingham, with my husband, children and a growing number of grandchildren. Commuting to Wisbech has become second nature to me!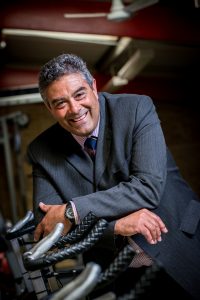 Mr Phil Webb
Assistant Head Sports & Partnerships
I have taught at Wisbech Grammar School for over 30 years and currently lead a team comprising Heads of Sport, Physiotherapist, Strength and Conditioning coach and PE staff.
Previously to this I taught History, was Head of PE and Games and a Head of Sport; this gave me the opportunity to teach sport during the week and take teams every weekend, which I believe provides our pupils with wonderful opportunities to play sport, meet other pupils, visit different places and develop not only as sportspeople but as a young people.
I have been fortunate in playing Rugby Union, Rugby League and Hockey at a high level, as well as enjoying playing other sports for various teams whilst at school which is something I am passionate about and I would like to encourage all our pupils to play for the various school teams each term. Outside of school I have coached Rugby and Hockey to County and League teams.
My current role involves me overseeing our Majority and Minority Sports programme, recruiting staff and continuing to develop so that we provide a good sporting experience for all pupils at Wisbech Grammar School and through our Sports Development programme to help pupils develop and fulfil their potential.
Dr Stuart Miller
Assistant Head Academic Leadership
I started at Wisbech Grammar School as the Head of Biology in 2004 after seven years at Oakham School where I had been a Housemaster, Head of Soccer and Head of the Army Section of the CCF. Before that, after completing my PhD in Virology at Imperial College, I spent three years working in Upstate New York at Cornell as a Senior Research Associate. I am convinced that the best way we can prepare young people for the challenges that they will face in the future is through an education that is holistic and one that fosters self-reliance and resilience.  In addition to coaching the Senior Rugby squads, I also organise biennial expeditions and have led teams to Ecuador, Borneo and Costa Rica.
Dr Kevin Mann
Assistant Head Co-Curricular
I joined Wisbech Grammar School as Head of History and have been lucky enough to have been given further opportunities to contribute to the School; probably the most well-known will be as the Head of Lower School. It was a great privilege to be responsible for the pastoral support and well-being of pupils in the 1st, 2nd and 3rd Forms, as well as their academic progress and discipline. My present role is as Assistant Head with responsibility for the Co-curricular provision within our School. I want to continue to present pupils with opportunities to pursue their interests and create new ones. We all know that a good School is more than just its academic excellence.
Mr Phil Lewis
Head of Marketing and Admissions
I joined Wisbech Grammar School in May 2021 in the role of Head of Marketing and Admissions.  I have a strong marketing background of over 20 years across a diverse range of commercial sectors delivering full mix marketing campaigns, strategic direction, events and e-commerce.  More recently I have been involved in community based roles in local sports administration and coaching including delivery into local primary and secondary schools.
My focus at Wisbech Grammar School is to continue to deliver on the excellent work of the marketing and admissions team; fully support parents and children on their admissions journey and help more people discover all the amazing things we have to offer at the school.
In my spare time I volunteer at my local cricket club where I lead the Women and Girls section and currently plan and deliver coaching sessions to around 50 women and girls at our club.   I also coach on the Northamptonshire County Cricket girls pathway.  I am a family man with 2 older children so if there is any time left, it is usually ferrying my younger daughter around to a cricket or hockey pitch somewhere in the local area.