Enrichment
Our Enrichment Programme lecture series inspires, educates and motivates pupils
The Enrichment Programme brought 30 speakers to the School last year, many of whom are leaders in their field. The aim of the lecture series is to push pupils out of their comfort zone and allow them to gain an insight into a variety of experiences. Speakers during the last academic year ranged from Broadcaster and former England international rugby and cricket player, Alistair Hignall CBE to Holocaust survivor Rudi Oppenheimer, along with lawyers, police officers, psychologists, physicists, mathematicians and gamers, amongst others, all champions in their field.
The pupils were able to hear about real-life examples of leadership, both good and bad. For example, Master Chief Intelligence Officer Mike McKay from the US Navy challenged the pupils on their communication and leadership skills, before putting them through their paces with some NATO recruitment tasks. Detective Superintendent Ian Saunders s delivered a talk entitled 'An Extraordinary Career Working with Extraordinary People'. Group Captain Brian James shared lessons from his time as a fast-jet pilot with the RAF in both war and peace time.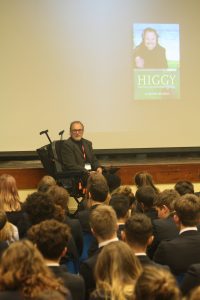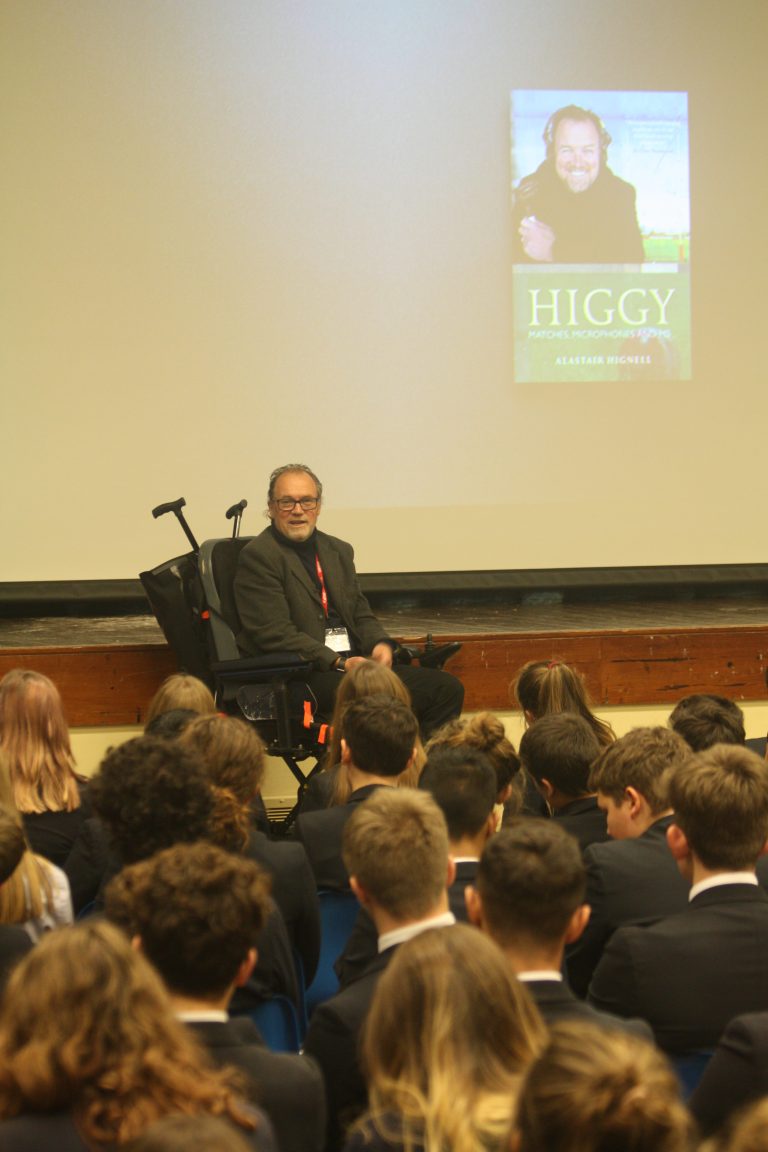 Alastair Hignall CBE, gave a talk entitled 'Controlling the Controllable'. He drew from experiences from his own life, including being diagnosed with multiple sclerosis, to give the pupils advice on being the best that they could be. Inspiring soundbites include 'Honour your talent', 'Don't die wondering' and 'There's no such thing as can't'. The School also welcomed Simon Rowe from the KLFM radio station. Simon told pupils about his career path of working in the media and radio and shared his experiences of when he had to show resilience, drive and determination. Also on the subject of determination, Loughborough University's Dr Gemma Witcomb addressed a group about the challenging topic of gender stereotypes.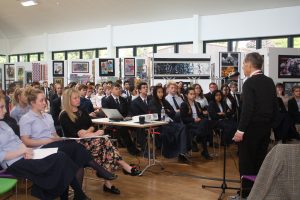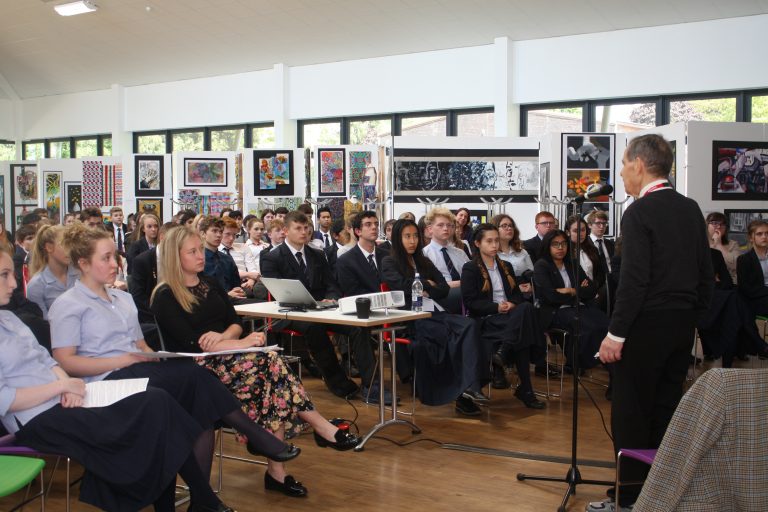 In May, Wisbech Grammar School's 3rd to 6th Form heard testimony from a Holocaust survivor, Rudi Oppenheimer, as part of a visit organised by the Holocaust Educational Trust (HET).
The testimony was followed by a question and answer session which enabled pupils to better understand the nature of the Holocaust and to explore its lessons in more depth. The visit is part of HET's extensive outreach programme, which is available to schools across the UK.
The school was very lucky to have Dr Guy Sutton spend time with pupils as part of their enrichment experience. Dr Guy Sutton's primary areas of interest are the genetics of neurodevelopment and neuropathology and the interactive nature of genetic, biological and behavioural factors in chronic disease processes. In addition to his role as Director of MBI, he is Honorary Lecturer at the University of Nottingham Medical School, where he contributes to teaching medical students at undergraduate and postgraduate level.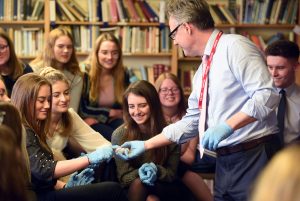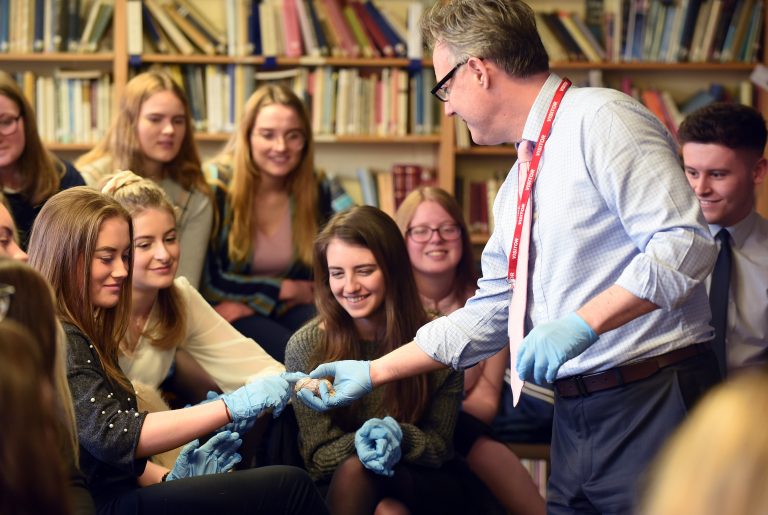 Pupils, parents and teachers had the amazing opportunity to learn about new research and technology in neuroscience. Dr Sutton demonstrated how neuroengineers tracked participants' neural activity as they listened to recorded speech, then translated brain patterns into synthesized speech, meaning that a computer could communicate directly with the brain, changing how we communicate with coma patients and technology. They also learnt about brain organoids 'lab grown brains' and debated what makes us conscious, looking at MRI scans of foetuses and the incredible images of the human connectome.