Enrichment
Our Enrichment Programme lecture series inspires, educates and motivates pupils
The Enrichment Programme has brought 30 speakers to the School in previous years, many of whom are leaders in their field. The aim of the lecture series is to push pupils out of their comfort zone and allow them to gain an insight into a variety of experiences. Speakers during the last academic year ranged from Ricky Munday,  a Mountaineer who has conquered Mount Everest,  Joel Forrester, CEO and Founder of Hockey for Heroes, along with lawyers, police officers, psychologists, physicists, mathematicians and gamers, amongst others, all champions in their field.
The pupils were able to hear about real-life examples of leadership as the school hosted a visit from Royal Marines as part of our Enrichment Programme. The Marines put the U14, U15 and Senior rugby teams through their paces with PT sessions throughout the day. A break in the middle allowed them to deliver a presentation on life in the Royal Marines!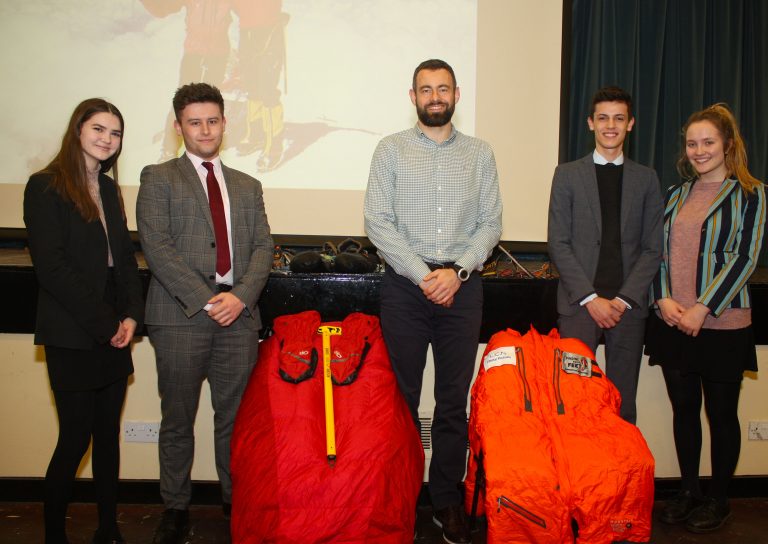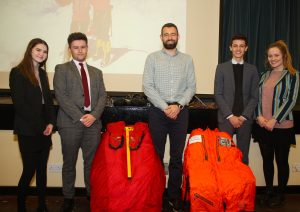 In February 2019, Ricky Munday visited the school; an experience Mountaineer who has conquered Mount Everest and stood at the highest point of the earth's surface. In a fascinating talk to pupils, Mr Munday made clear how mountaineering and the challenge of operating in some of the world's most hostile environments gave him bot a meaning and a focus to his life.
As well as being a successful rugby player with Glasgow Hawks, Mr Munday eloquently described the challenge of completing the infamous Marathon des Sables and how it helped to five him the confidence to face up to life beyond an established comfort zone. The importance of setting targets, following a dream, facing up to failure, being adaptable and learning from painful experience were all thoroughly emphasised in this memorable Enrichment Lecture.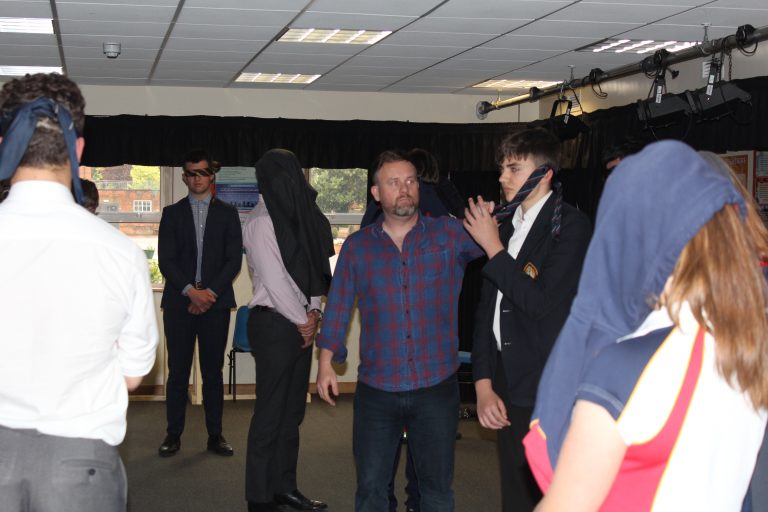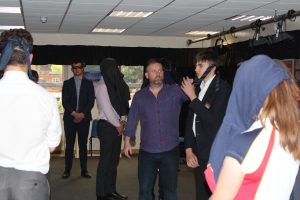 Joel Forrester, spoke to the pupils on Leadership from his position as an expert in the area, with experience and background in both the military and counter terrorism as well as in sports leadership. He served for 11 years in the military, 8 years in The Parachute Regiment and a further 3 in the Special Forces.
Following the talk Joel worked with the Elite Sports pupils from 3rd Form upwards on some leadership exercises and tasks for another 90 minutes. At the end Joel fielded questions from the group, leaving them with his one word he used to guide him as a leader – 'Loyalty'
The school was very lucky to have Dr Guy Sutton spend time with pupils as part of their enrichment experience. Dr Guy Sutton's primary areas of interest are the genetics of neurodevelopment and neuropathology and the interactive nature of genetic, biological and behavioural factors in chronic disease processes. In addition to his role as Director of MBI, he is Honorary Lecturer at the University of Nottingham Medical School, where he contributes to teaching medical students at undergraduate and postgraduate level.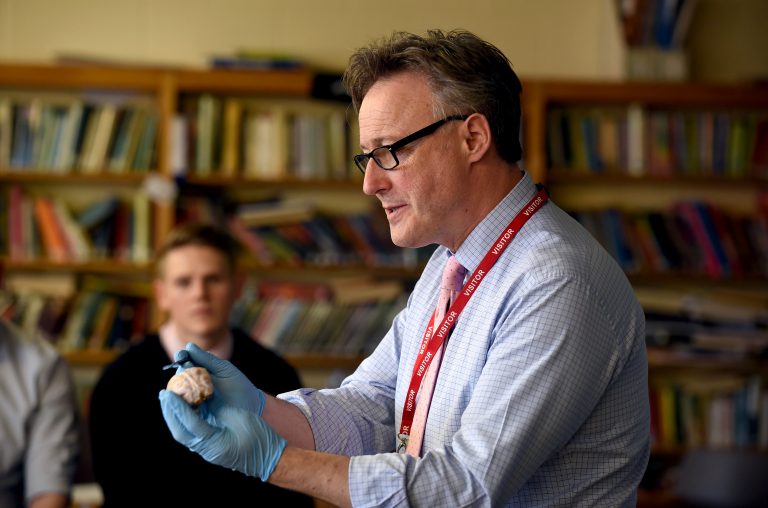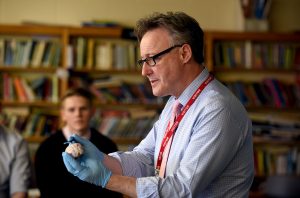 Pupils, parents and teachers had the amazing opportunity to learn about new research and technology in neuroscience. Dr Sutton demonstrated how neuroengineers tracked participants' neural activity as they listened to recorded speech, then translated brain patterns into synthesized speech, meaning that a computer could communicate directly with the brain, changing how we communicate with coma patients and technology. They also learnt about brain organoids 'lab grown brains' and debated what makes us conscious, looking at MRI scans of foetuses and the incredible images of the human connectome.