Fees
Fees are reviewed by the Governing Body on an annual basis and the fees for 2018/19 are confirmed as:
---
Senior School (including 6th Form)
£13,347 per year
£ 4,449 per term
Magdalene House (Preparatory School)
Prep 5 and Prep 6 (ages 9 to 11)
£ 9,597 per year
£ 3,199 per term
Magdalene House (Preparatory School)
Reception to Prep 4 (ages 4 to 9)
£ 9,297 per year
£ 3,099 per term
The Governing Body makes every effort to contain costs wherever possible, with the aim of keeping fee increases to a minimum.
The fee includes the cost of tuition, text and library books, scientific materials, games apparatus and personal pupil accident insurance cover.
Optional extras throughout the year may include transport, uniform, meals, public examination fees, and activities (such as private music or drama lessons, trips, visits and other extra-curricular activities).
Payment of Fees
Fees and Extras will be invoiced by the School through the Termly fees account.  They are due and payable in full either by cheque, the monthly payment plan provider, or direct bank transfer by the first day of each Term (details given on the invoice).  A late payment fee and interest are charged for fees which are received late.
Please see the Parent/School Contract standard terms and conditions for further information about the payment of Fees and Extras.
The Parent/School contract is available on request from the Pupil Services.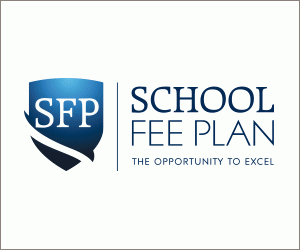 Sibling Discounts On Fee Charges
A discount of 5% is currently given by the Governors to the second and subsequent children who are in attendance at the School simultaneously.
Childcare Vouchers
Childcare Vouchers are accepted as payment for that element of school fees that qualify as wrap-around care for pupils under the age 15.
Childcare vouchers can save those parents who work for employers signed up to the scheme over £1,000 a year as they enable you to pay for childcare out of your pre-tax and national insurance income,  reducing the national insurance contributions.
For 2018-19 the qualifying element of the school fees that can be paid using Childcare Vouchers is as follows:
 Termly Fees
Element Of Fee Payable In Vouchers
Senior School (including 6th Form)
£ 4,449
 £ 1,266
Magdalene House (Prep School)
Prep 5 and Prep 6 (ages 9 to 11)
£ 3,199
 £ 1,175
Magdalene House (Prep School)
Reception to Prep 4 (ages 4 to 9)
£ 3,099
 £ 1,138
Notice Period
Wisbech Grammar School teaches children from Reception through to A-levels in the 6th Form. Pupils are normally expected to remain until the end of the 6th Form.
In the event of a child leaving the School early (i.e. before the completion of the Upper 6th year in the Senior School), one full term's written notice must be given to the Headmaster, otherwise, a term's fees in lieu of notice will be charged.
The Headmaster may, at his absolute discretion, require the removal of a pupil without a term's notice if he considers that the circumstances warrant such an action. In this event, no claim shall arise for the remission or return of any portion of the fees payable for that term.
Insurance
Parents are advised to consider with their insurance broker or financial adviser the need to take out appropriate cover should redundancy or sickness prevent them from being able to pay School fees in the future.
For further information on fees or for any general finance query, please contact:
The Accounts Office
Telephone: 01945 583 631 (option 4)
Email: accounts@wisbechgrammar.com