Senior School
The Lower School 1st – 3rd Form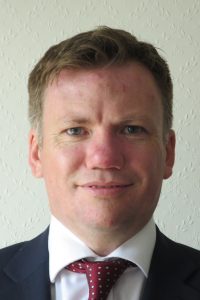 As Section Head, I am responsible for all things related to the well-being and success of our pupils from 1st Form (Year 7) to 3rd Form (Year 9). The typical size of a tutor group in the Lower School is around 20, which means pupils get to know their tutor really well, and vice versa. The 1st Form begins with 'Manor Adventure' in Norfolk – a weekend of challenging activities and friend-making and is a fantastic start to the Senior School. The adventure continues throughout the Lower School, where pupils are inspired to work and play hard. Academic study is at the heart of much of what we do, but we also focus on developing existing interests and skills and fashioning new ones. Contributions to sport, drama and music are encouraged and celebrated on the fields, sports hall and stage
Tom Calow
Head of Lower School
The Middle School 4th – 5th Form
The Middle School is a vital stage in the education of our pupils; it is an exciting period for pupils who get to select subjects to study for GCSE. The pursuit of extra-curricular interests continues to be encouraged since that provides release from the pressure of academic study and enriches all-around personal development. The support the School offers during the two years of the Middle School is tailored to meet the challenges associated with this step.
Tutor groups are kept small, allowing the School to offer an unrivalled level of personalised support. Form Tutors establish relationships quickly with the pupils in their care, helping them to develop an increased level of independence and resolving any issues which may arise.
Parents are encouraged to communicate regularly with Form Tutors, ensuring that any concerns are addressed swiftly. The Head and Deputy Head of Section offer additional support, and are always available should pupils or parents wish to discuss any matter.
Al Duncan
Head of Middle School