On 20 March 16 pupils from Prep 2 through to Upper 6th took graded music exams ranging from the Initial grade to Grade 8 – the highest awarded.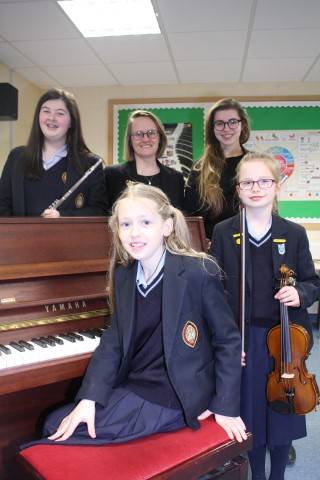 Trinity College examiner, Mr Nigel Springthorpe, spent the day in the Dwight Centre listening to each pupil and assessing how well they had met the standard required by the exam board.
Pupils had worked for months with their instrumental and singing teachers on their pieces, scales and technical exercises.  The daily practice paid off as all 16 pupils passed – 7 with merits and 5 with distinctions.
The distinctions were awarded to Rebekah Clough (Piano, initial grade), Emma Markillie (Violin, Grade 2), Madelin Brown-Ciarla (Flute, Grade 2), Gabrielle Ayling (Flute, Grade 4). Abigail McGlone, music scholar, achieved a distinction in her Grade 8 flute exam. Her challenging programme included a movement from Mozart's Concerto for Flute, and a sonata movement by the 20th century composer Hindemith.
We would like to congratulate all pupils who were successful in these exams, and thank their instrumental and singing teachers for all their support in preparing them so well.