Despite the pandemic, we are delighted to take the time to celebrate some of our athletes and their achievements this year. In what has been a tough 12 months, our pupils have continued to show resilience and excellence in their sports. Here are some of our top performers this year…
Meg Willis –
Meg is an athlete who specialises in the 400m hurdles. She is currently ranked 14th in the U20 British Athletics Rankings for her event. Over the course of the year, she has worked hard to consistently lower her Personal best time for the event, as well as excelling at the school athletics championships last month. On Friday 9th July, Meg will be competing in the National Schools Athletics Championships in Manchester and we wish her all the best.
Sally Webb, Head of Athletics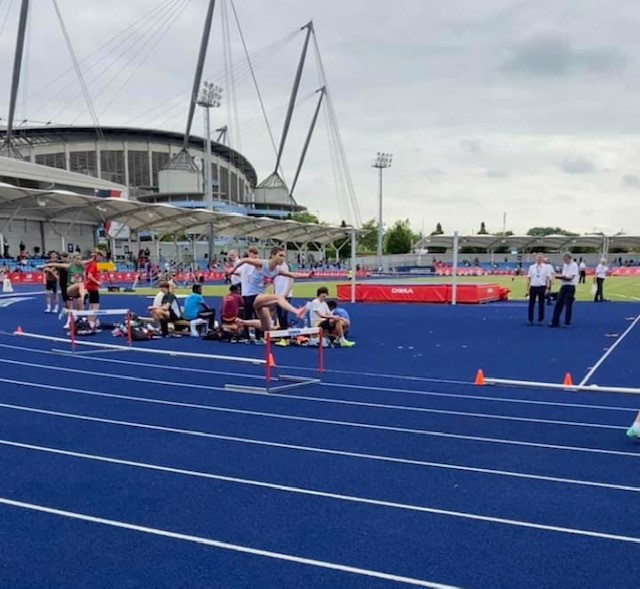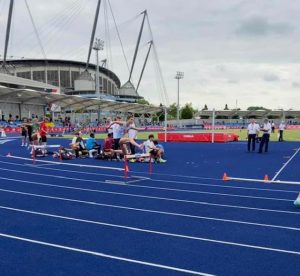 Ethan Jones –
Ethan has also had a great season with his rugby. Despite the lack of game time, he has worked hard on his skills as well as his speed and fitness. Back in April, he was invited to attend a trial for the Coventry U18s squad. The quick and elusive winger was taken through into the final trial and has now been given a place in the final squad for the upcoming season. We are really pleased for Ethan as he has also paired this sporting achievement with excellent grades at school, as well as dominating the sprints at the school athletics championship. We wish him all the best for the coming season.
Simon Leader, Head of Rugby
Ashton Webb –
Ashton has had a great year with his sport. He has not only represented the school in the 1st team cricket but he has also been working hard on his shot putt in regional championships, while also breaking the school discus and Shot Putt record. He is a dedicated athlete and has focused on his rugby this season with Northampton Saints, in their academy system. After completing a fantastic, if slightly shortened, season with the Saints U16, Ash, a quick and powerful back rower, has been selected into their U18s academy squad. When he first started in the Saints system, at U13s, he was one of 200 players in the DPP at his age group. He has now managed to get into the top 30 players and with his attitude, will continue to do well. Ash is the first player in the school to have got to this level in rugby and he will now be working hard to get to the full-time, senior academy in the future.
Simon Leader, Head of Rugby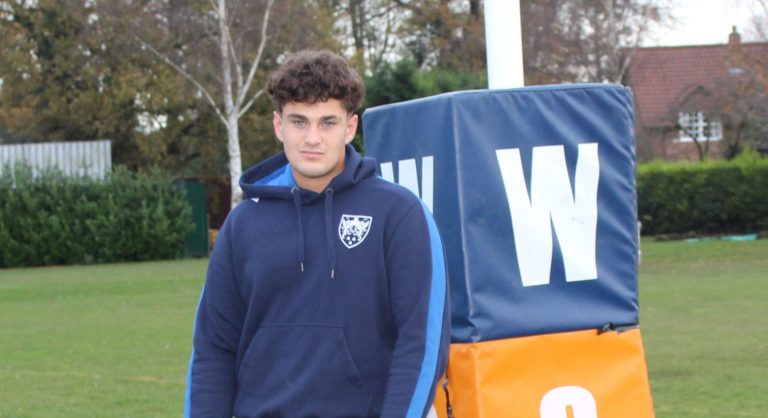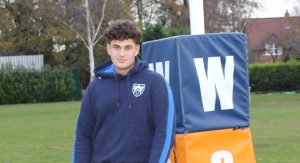 Eva Miller –
Eva has been excelling with her sailing this year. She is currently sailing in the ILCA4 class. This class is within the Laser family, which is the Olympic boat for both men and women, but slightly depowered through a smaller sail. She achieved a fantastic third place out of the girls at the National regatta and has qualified to represent GBR at both the European Championships and the world Championships this summer. She has also skippered a team of three at the under 19 national keelboat match racing Championships, finishing third and lead female skipper. As the summer begins, she wont be resting, she will be completing her Dinghy instructors qualification, followed by four weeks based in Weymouth at the National sailing Academy training with the national squad coaches. She then hopes to compete at the World U18 championship in Ireland. We wish her all the very best.
Phil Webb, Assistant Head
George Gowler –
George has had enjoyed a great year with his sport, as well as excelling on the Cricket Field he won the School High Jump, Triple Jump and 400metres, Athletics Victor Lodorum and been in the 1st XV Rugby team. After Strong performances for Wisbech Grammar School 1st XI and Cambs U18 he was awarded a contract with Northants CCC Academy. George has been attending sessions every week, with the long-term aim of being awarded a 1st Class County Contract with Northants. This season he has already been 12th Man for the Northants CCC 1st XI in the One Day Championship. He has shown a great maturity and work ethic as Wisbech Grammar School 1st XI Vice-Captain this term and he has been awarded the Captaincy of the School for 2021/22 season. We wish George every success over the coming months.
Neil Taylor, Head of Cricket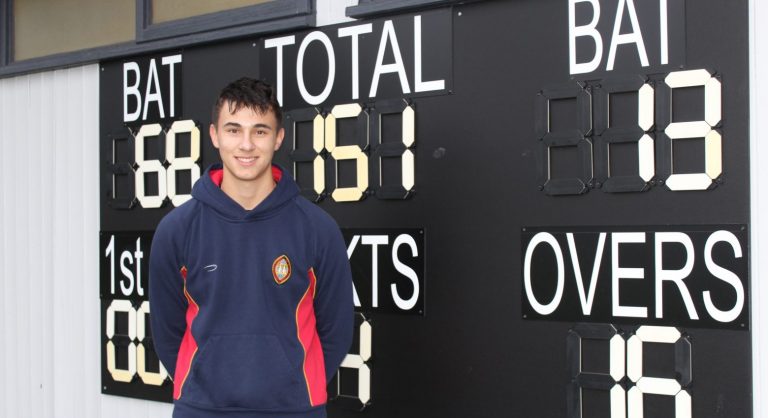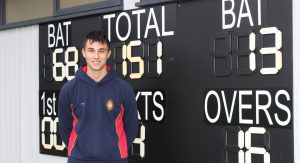 Lewis Wing –
Lewis is a fantastic athlete and has also made some big strides forwards this year. Despite the shortened rugby season, he has impressed in training with the Northampton Saints DPP U15s group. Without any games to really show what he can do, he did enough in the training sessions to rise above the rest and be selected into the U16s PDG group. As a strong and very quick winger, Saints have been impressed with his physicality and ability to exploit even the smallest of gaps in a defence. He is now focused on developing his skills to allow him to really achieve his potential as he hopes to push for a place in the senior saint's academy. We will definitely be keeping an eye on Lewis over the coming season.
Simon Leader, Head of Rugby
Alana Pritchard –
Alana has had a great year with her sport, being a key member of the school netball and hockey teams as well as performing well in Athletics. However, it is on the netball court that Alana has made great strides this year. She has previously been a member of County Netball squads, but this year has made the step up in being selected for the Saracens Mavericks U19 Futures Squad based in Norwich. Alana has also worked hard off the court in the gym and on the track, we hope that this hard work alongside her netball skills will lead her to the mavericks Academy squad in the near future.
Heidi Milton, Head of Netball