This morning during the Kindergarten sharing circle they spoke about what Christmas means to them and some of the responses were lovely.
Imogen – "I like decorating the tree with my family."
Belle – "Santa brings me a Beauty and Beast toy. I love Santa." 
Arlo – "I like making Christmas pudding with mummy."
Perdy – "I love playing with my Christmas toys."
Leo – " I love the decorations."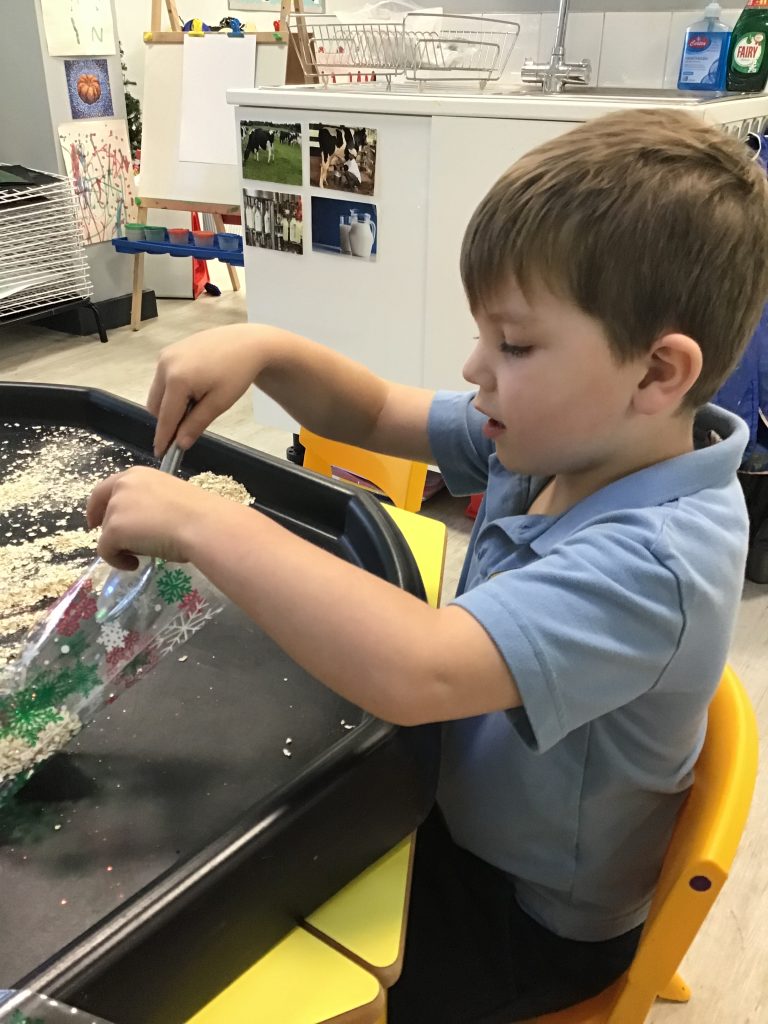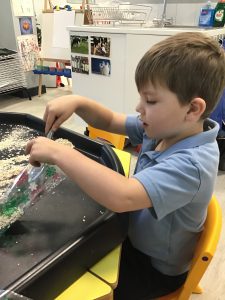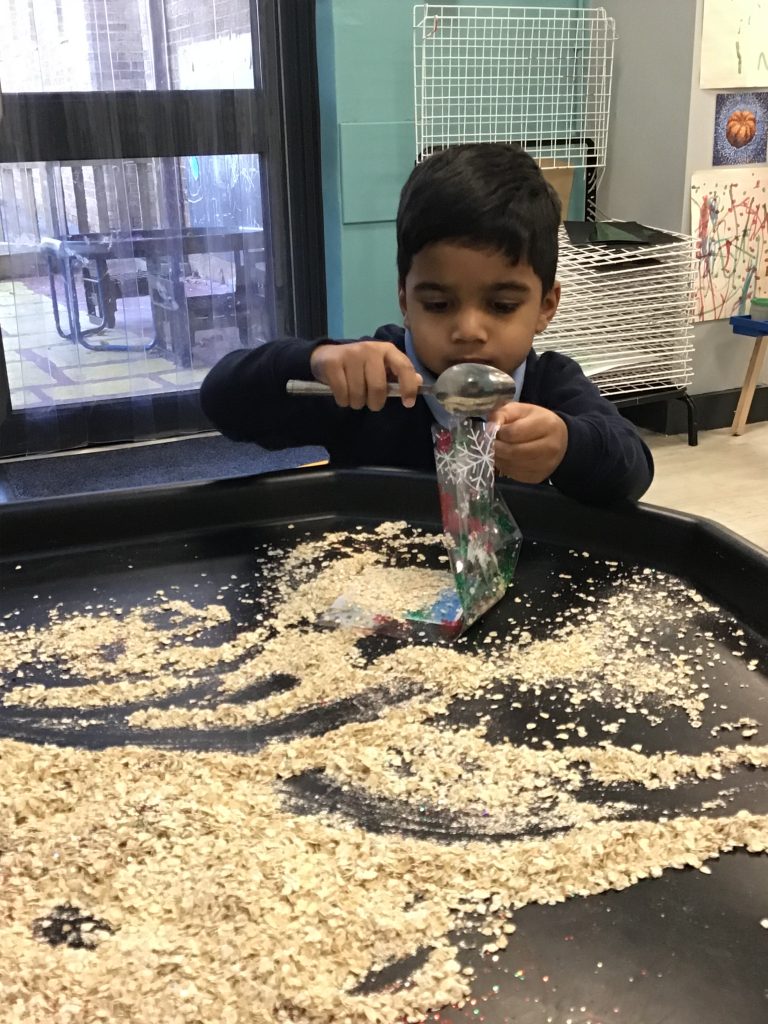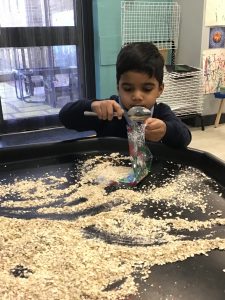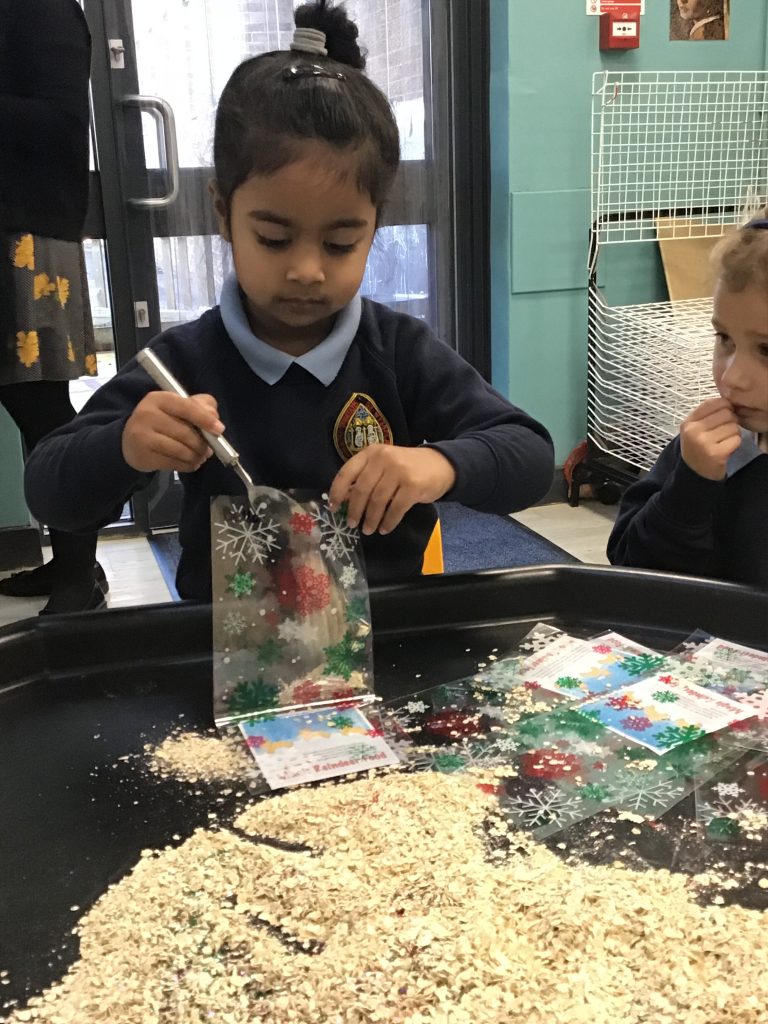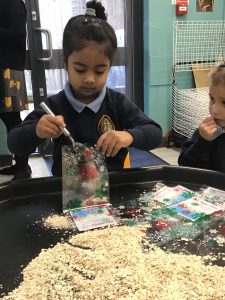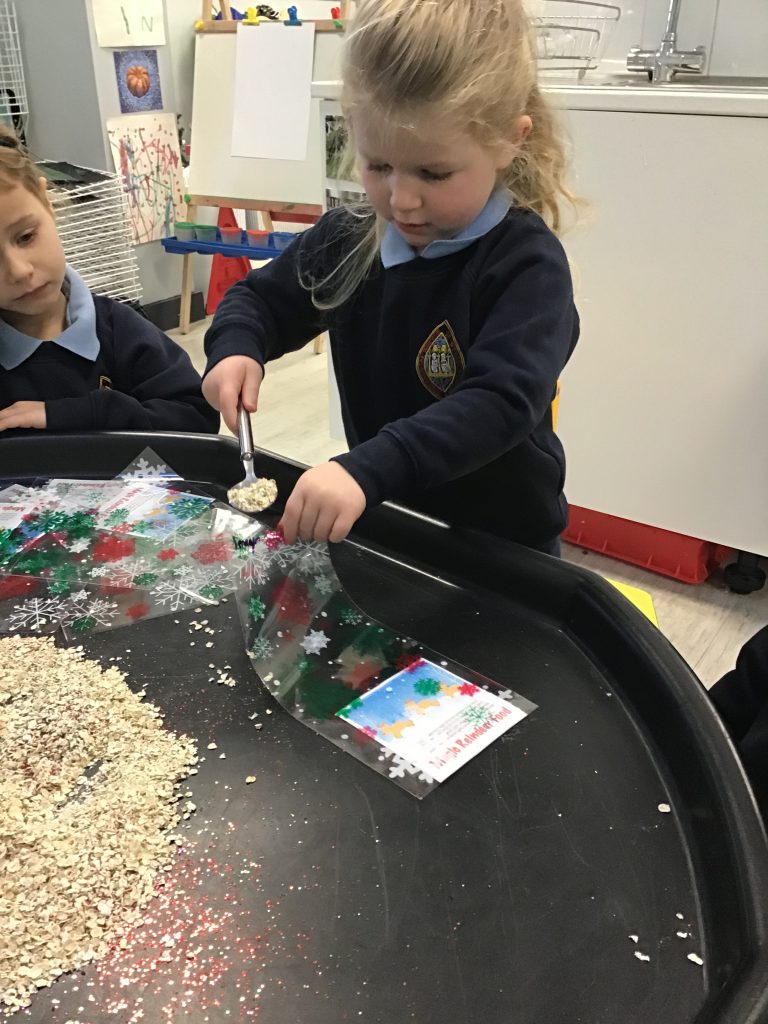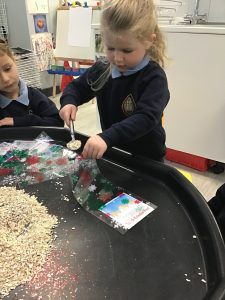 The children have also been busy making reindeer food and they loved making their own special bag to take home with them.
We are sure the reindeers will appreciate the extra fuel on Christmas Eve!