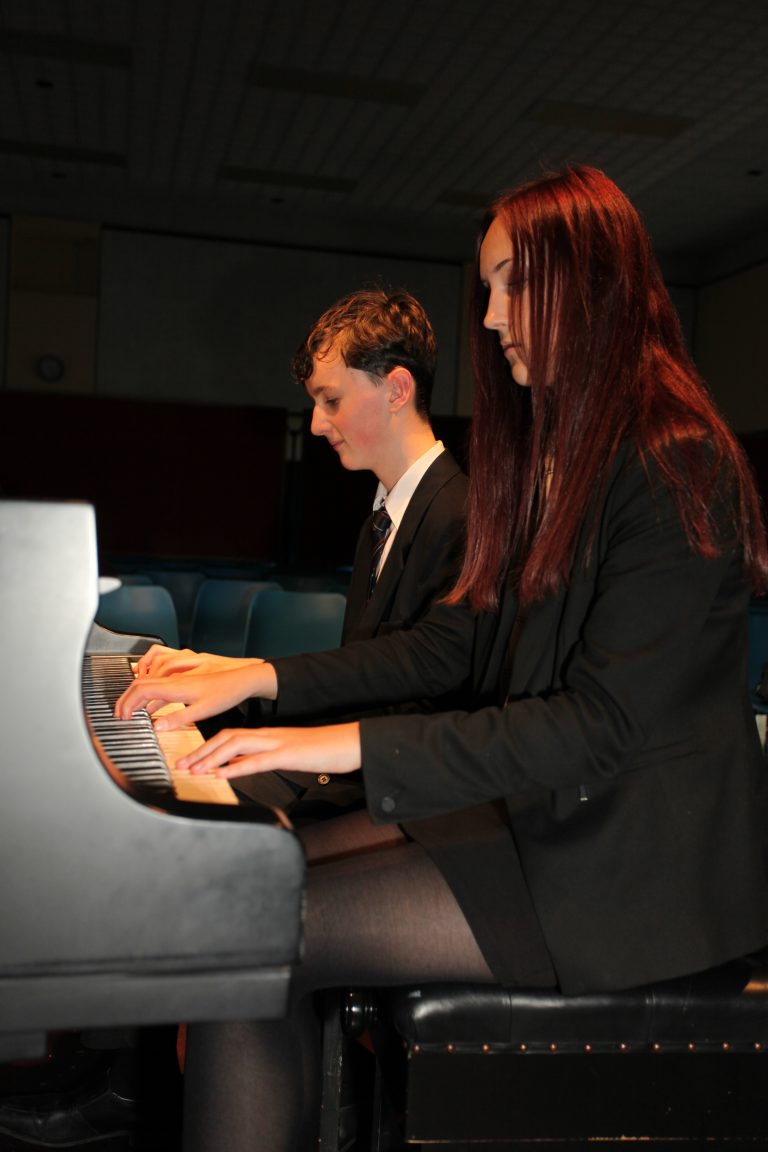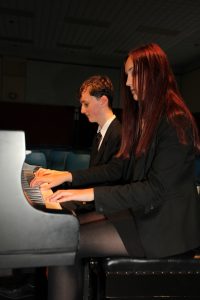 Thirty three performers from the Prep and Senior School gathered in the Russell Hall with parents and family for the annual Piano Recital on Thursday 10 October.
 The magnificent Steinway piano took centre stage as always and the audience were treated to solos, duets and trios of an impressive standard. The variety of music ranged from Mozart's masterpiece "Fantasia" performed stylishly by Tom Williamson to Satie's enigmatic "Gnossienne" played by Ursula France. Gabrielle and George Ayling performed both as soloists and rounded off the first half with a cool duet version of "Everybody wants to be a cat" from Disney's 'Aristocats'.
 Every single performer should feel exceptionally proud of their performance – the result of many weeks of attending lessons and practising, which definitely paid off. Thanks also to their talented teachers.