WGS 4th Form GCSE Art and Textiles pupils enjoyed a creative day when they visited the Fitzwilliam Museum, Cambridge. Armed with cameras and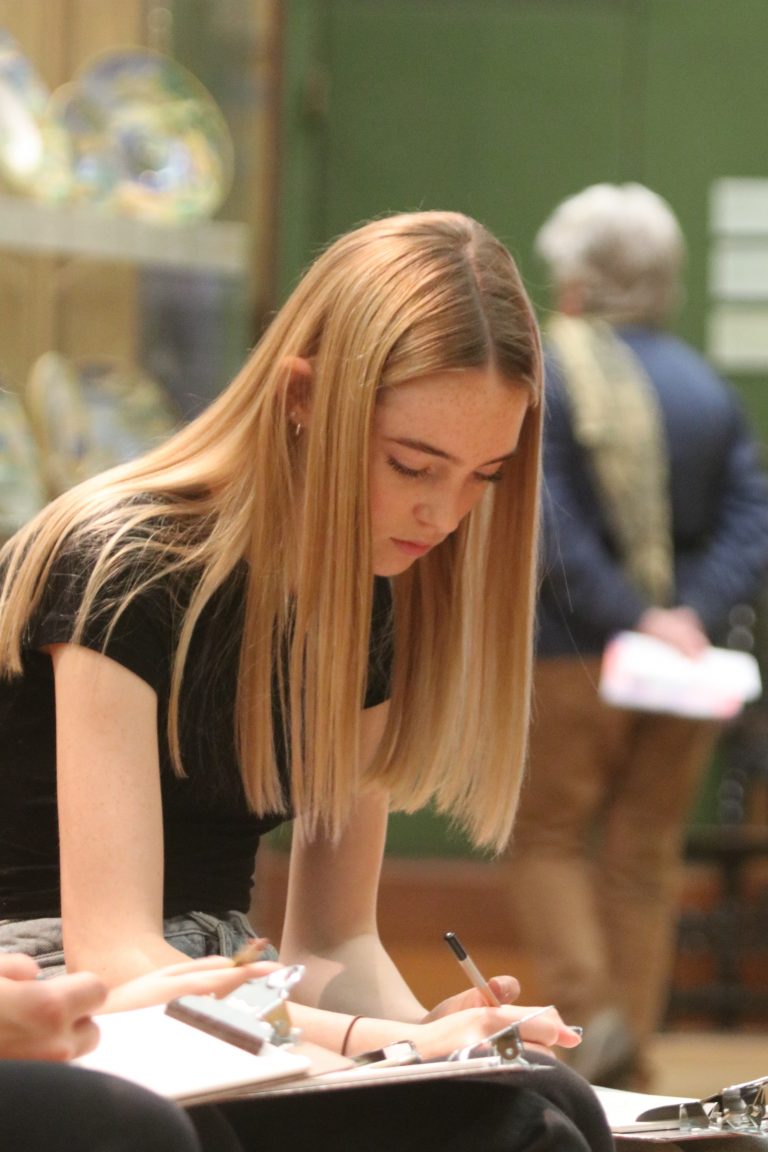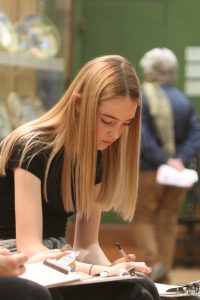 sketchbooks, pupils studied artefacts and paintings relating to their chosen GCSE themes. This was great timing as the newly refurbished gallery 3 had been opened only the previous day.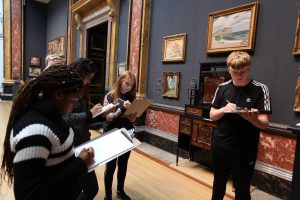 A range of approaches to portraiture were studied giving greater understanding of posture, viewpoint, representations of wealth and character. Pupils viewed work first hand and up close enabled them to appreciate scale, brush work and use of colour in a manner that would be impossible by only looking in a book or on a screen.
Textile pupils studied artefacts depicting words, organic shapes alongside the impressive architecture of the building. Furniture, sculpture, glass and ceramics became a source of inspiration for potential use in surface pattern and resist techniques.
Many photographs and sketches were completed on the day and will act as a very useful resource for creative development for pupils to use in the future.