House Athletics was the main House event of the Trinity term for the Prep and Senior School pupils. With the final points of the year up for grabs, pupils ran, jumped and threw with all their might, displaying great skill and lots of endeavour. As well as being a showcase for the talented athletes, the House Athletics Championships highlights those pupils who are willing to have a go and do their best for their house as well as working as a team!
In Magdalene House, the Prep 3 and 4 competition was won by Clarkson and the Prep 5 and 6 event by Holmes. Overall this meant Holmes came out as winners, followed by Clarkson, Peckover and then Sparks. The Prep 6 Victrix Ludorum was won by Jemima Mitchell and the Victor Ludorum was won by George Milton.  Charlotte Williams set a new school record for the 300m.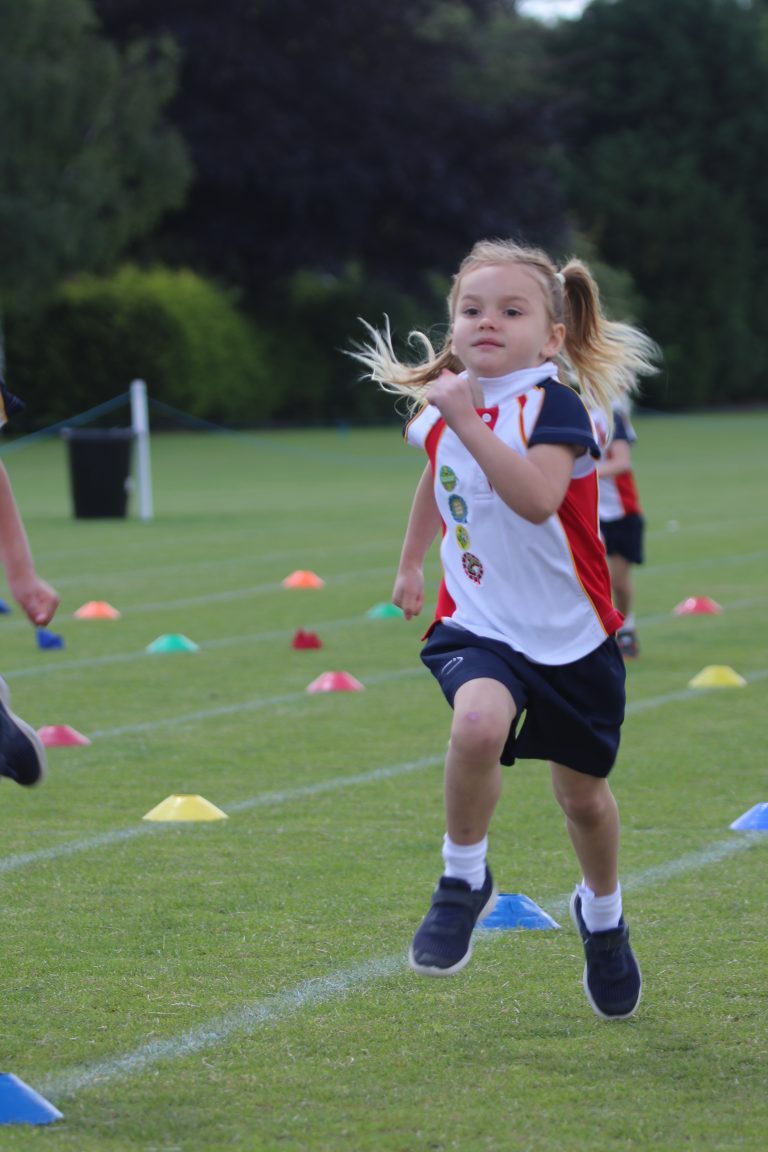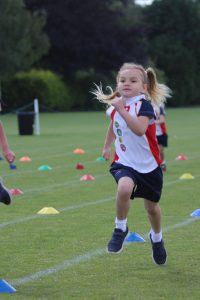 In the Senior School Competition pupils were split into 3 groups; Junior – 1st and 2nd Form, Intermediates – 3rd and 4th Form and Senior – 5th and 6th Form.  The pupils thrilled us with some amazing athletic displays and competition was fierce. In the Junior Competition Holmes were declared winners, followed by Peckover in second, Sparks in third and Clarkson in fourth position. In the Intermediate Competition Sparks were the winners, Peckover came second, Clarkson in third and Holmes in fourth position.  The Senior Competition saw Clarkson coming first, Holmes second, Peckover third and Sparks in fourth position.
Overall the winning house was Sparks, runners up were Peckover, Clarkson came third and Holmes forth.
The Junior Victrix Ludorum was jointly awarded to Holly Lawrence (winner of the 800m, 1500m and Long Jump) and Charlotte Beck (winner of the 100m, 200m and Triple Jump). The Junior Victor Ludorum was awarded to Lewis Wing (winner of the 100m, 200m and High Jump).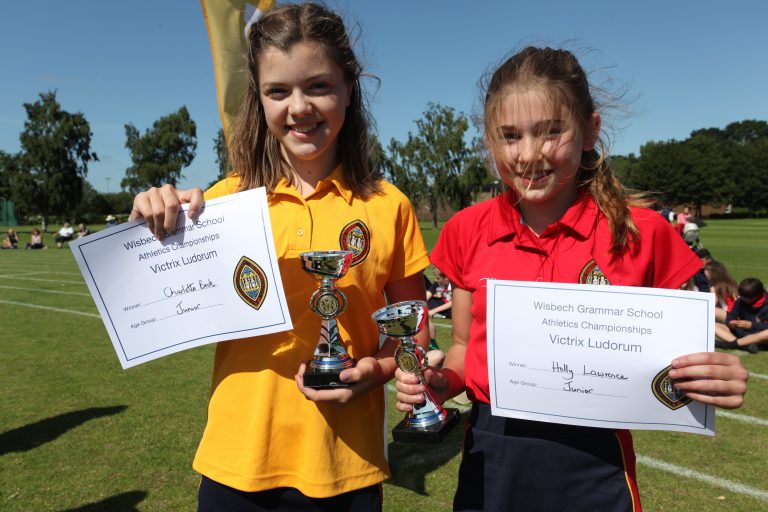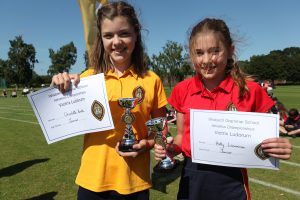 The Intermediate Victrix Ludorum was awarded to Lucy Prior (who won 1500m and Javelin) and the Intermediate Victor Ludorum was awarded to Ethan Jones (winner of the 100m, Shot and Long Jump).
The Senior Victrix Ludorum was awarded to Lucy Lim for the second year in a row (winner of the 100m, Long Jump and Triple Jump) and the Senior Victor Ludorum was awarded to Will Gowler (winner of the 100m, High Jump and Long Jump).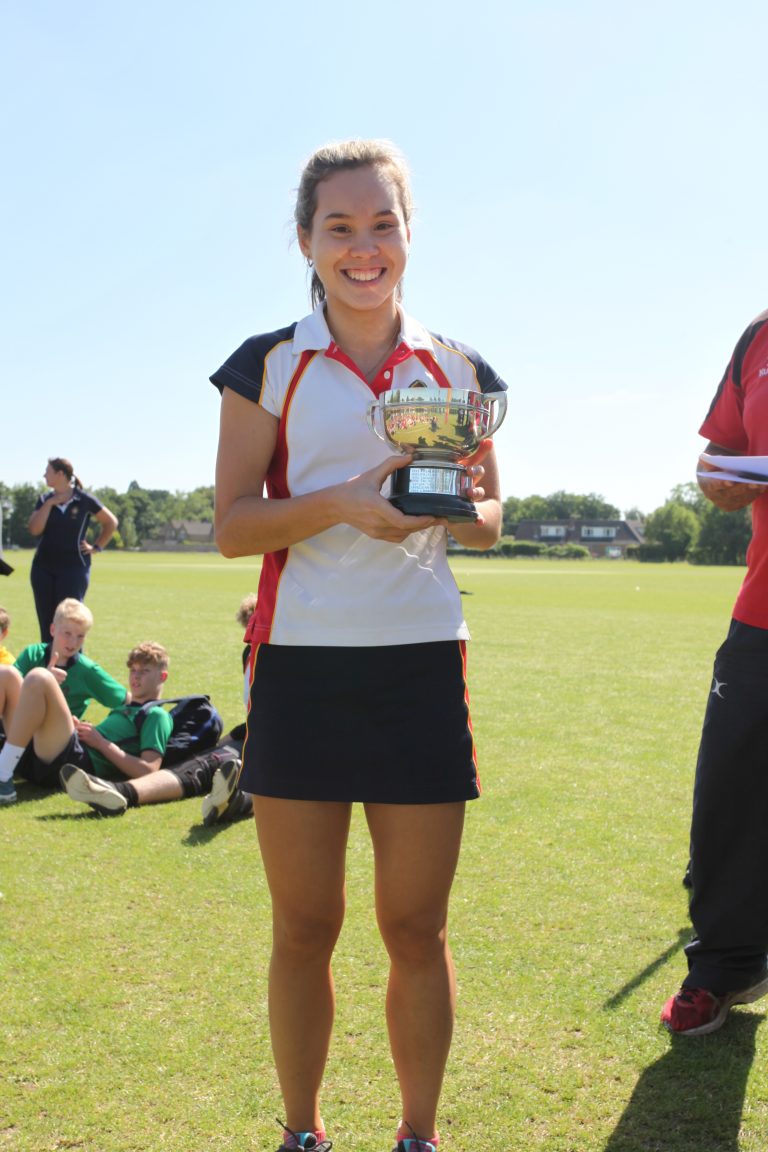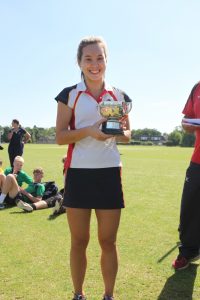 New school records were set by Oliver Coles (39.17s in the 300m) and Lewis Shipley (12.14m in the Triple Jump). Lewis Wing, Hetty Hoyles and Abby Watson broke their own school records for a second time this term. As always, the pupils participated with enthusiasm and great sportsmanship for their Houses.