East Area Athletics Championships
On Friday 7 June 18 Athletes from the Prep School and Lower School, who had achieved the qualifying standards in their events, attended the East Area Athletics Championships at the International Athletics Stadium in Bedford. The Athletes are all to be congratulated for their performances with several achieving personal bests in their events.
There were 2 new East Area Records:
Yusef Alsiwan – U13 Hurdles 13.1s
Alfie Hoyles – U14 Shot 10.26m
There were 2 new School Records:
Lewis Wing – U14 200m 26.7s
Freddie Allen U14 Long Jump 5.05m
Three athletes have qualified for the National Championships at The Alexander Stadium in Birmingham on Monday 1st July:
Yusef Alsiwan – Hurdles
Alfie Hoyles – Shot and 300m
Freddie Allen – Long Jump
Congratulations to  the above athletes for their successful performances and achieving their personal best.
County Schools' Athletics Championships
On Saturday 8 June 18 athletes from 2nd, 3rd and 4th form attended the County Schools Athletics Championships at Peterborough Athletics Arena competing for the Isle of Ely Team. All Athletes competed well on the day despite wet weather conditions.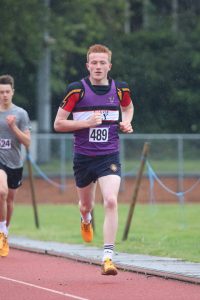 Podium positions were achieved by:
Alfie Hoyles – 3rd in the Junior boys 300m
Ashton Webb – 1st in the Junior boys Discus
Abby Watson – 2nd in the Inter girls High Jump
Tia Bideau – 3rd in the Inter girls Hurdles
Lucy Prior – 3rd in the Inter girls Javelin
Abby Watson – 3rd in the Inter girls 300m
Emily Thomas – 3rd in the Inter girls Shot
Tia, Abby, Poppy & Millie – 2nd in the Inter girls Relay
Ethan Jones – 3rd in the Inter boys 100m
Lewis Shipley – 2nd in the Inter boys 200m
Harvey King – 1st in the Inter boys Shot
Felix, Ollie, Lewis & Ethan – 2nd in the Inter boys Relay
Usually the first three pupils in each event are selected to represent Cambridgeshire at the Anglian Championships, but this event has had to be cancelled which is disappointing for those who achieved podium places.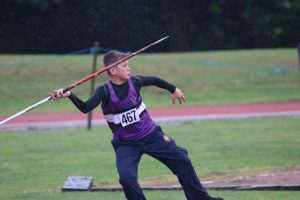 We would like to congratulate all of the Athletes who took part on the day.