On Tuesday 26 February, Wisbech Grammar School held their annual Higher Education Day for 4th – 6th Form pupils. The day included a University and Careers Fair, alongside talks from a range of Universities and a variety of different industry leaders. The day finished with specific workshops relating to Higher Education applications that pupils will be completing. The aim of the day is to ensure pupils have enough information to make informed decisions about their next steps into 6th Form and beyond.
The variety of career paths open 'post-18' has never been wider and the importance of planning for an individualised route that makes the most of a pupil's particular learning strengths and preferred methods was emphasised in talks given by attending universities and potential employers. Whilst, in essence, the UCAS system and traditional "university degree" path has not changed very much, the addition of Degree-Apprenticeships and Two Year Degrees has added to the mix. All pupils were encouraged to think about building a repertoire of transferable skills that will facilitate career flexibility.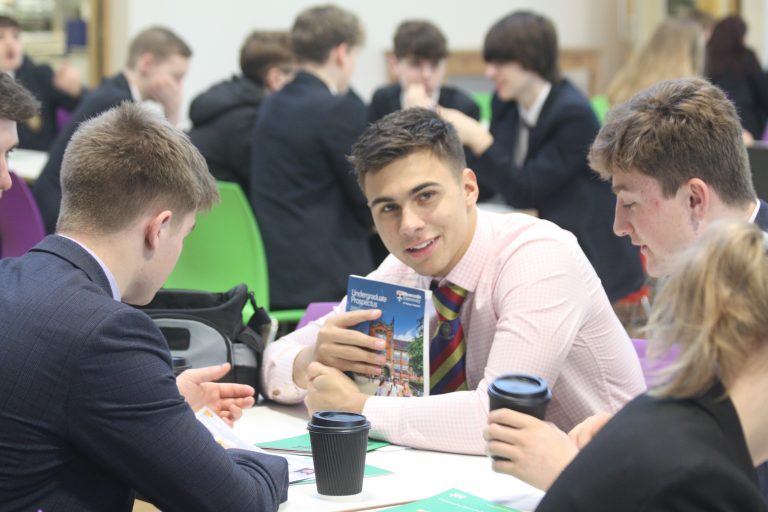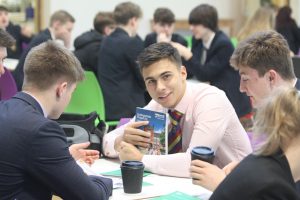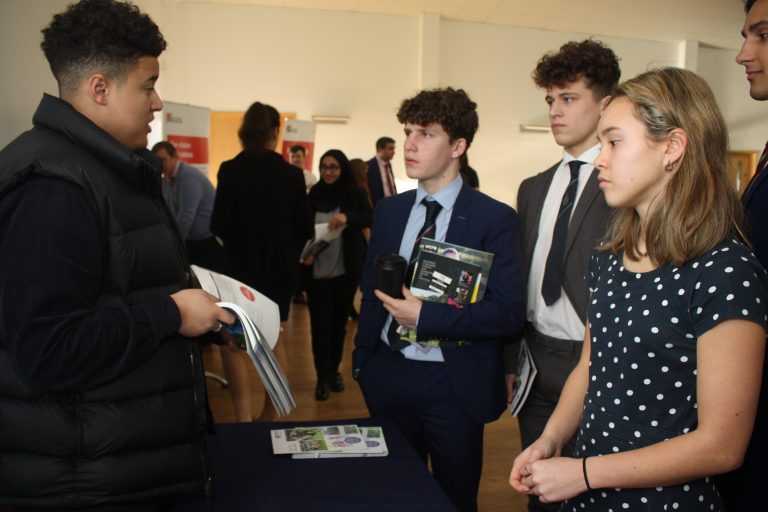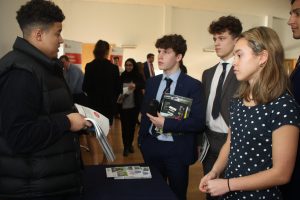 "It was an incredibly productive day for all of the pupils in what is a very important stage of their school career. The wide range of talks and advice they were given access to, will help them as they move towards their onward journey and as a school we are incredibly grateful for those institutions that were able to support the event. We look forward to welcoming all our visiting universities and businesses back again in the future to help our pupils in their development and in running another successful Higher Education Day." Mr Alex Laybourne (Deputy Head 6th Form)
We would like to thank the following institutions for their support:
·         Newcastle University
·         University of Portsmouth
·         Bishop Grosseteste
·         Loughborough University
·         UCFB
·         University Centre Peterborough
·         Aim Apprenticeships
·         Mercer
·         Stephenson Smart
·         Ramboll Acoustics
·         Kier
As well as universities representatives giving great advice, businesses like Stephenson Smart were also on hand with their Junior Accountants to speak to pupils about their experiences.
"Taking up a career in Accounting has been an excellent choice and the support we get from Stephenson Smart in studying for both the AAT and ACA has been incredible. Keep your options open and get lots of advice before you decide what your next steps will be. There are so many opportunities for 6th Form pupils now and these types of events are great in helping pupils gain more insight into what's on offer" James took up a post with the firm after studying Economics at University and Cara went in as an Apprentice. Cara Rose and James Taylor (Junior Accountants with Stephenson Smart).