The 1st XI girls ended the half-term on a high by beating Norwich School 5-1 on Saturday at home. This was predicted to be a close game by all accounts, but what unfolded was a game dominated by WGS.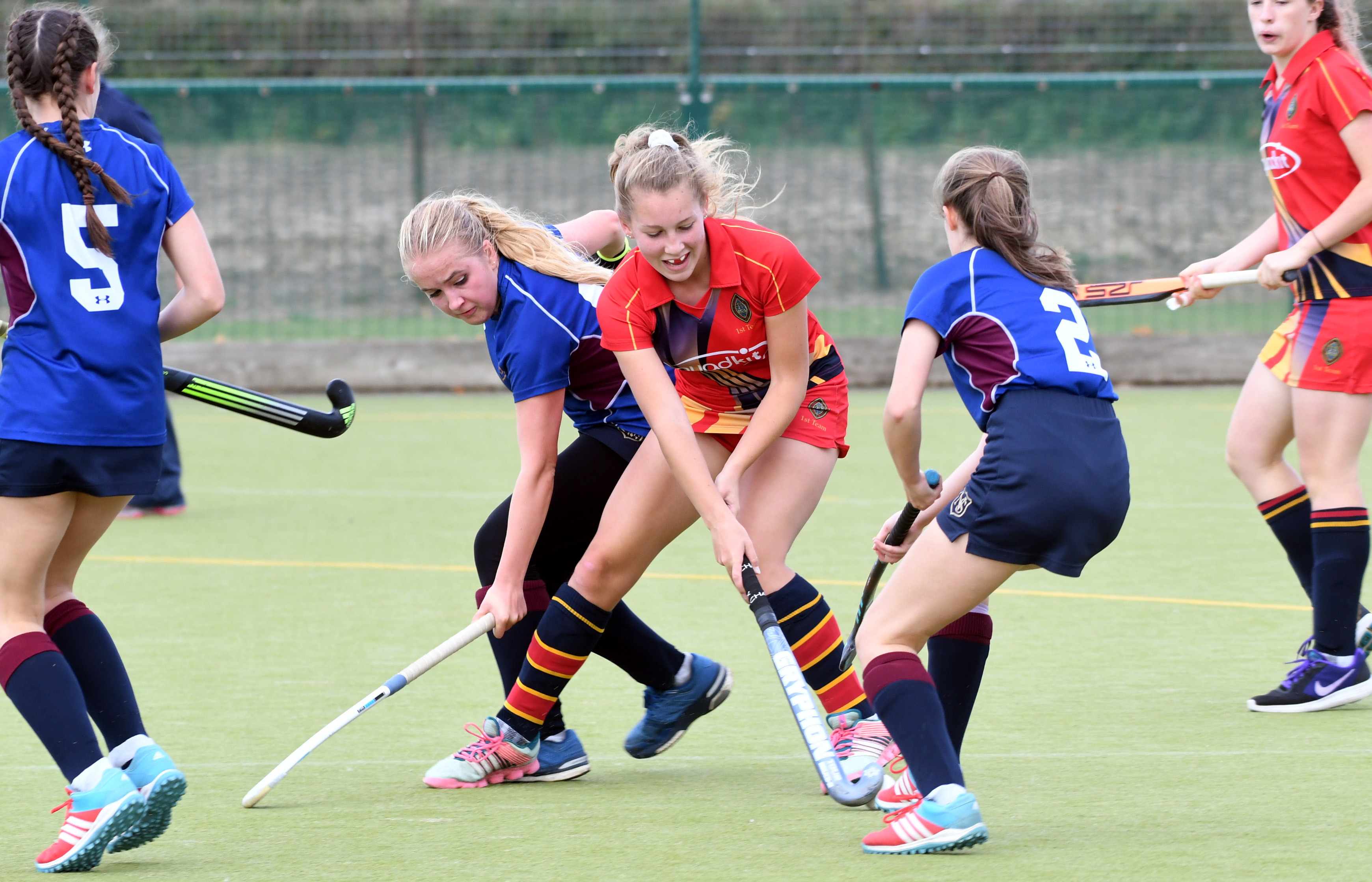 The girls set out, as they have in the majority of their games, with lots of pressure on their opposition, which resulted in a well-taken strike by Lucy Lim within the first 3 minutes of the game. This left Norwich School completely on the back foot, soaking up attack after attack in and around their D. WGS worked the ball well and when awarded a penalty corner, found success with Isabella Oldershaw-Ellis scoring effortlessly into the goal.
WGS didn't have it all their own way as Norwich School began to attack the WGS defensive line and found themselves with a free shot at Lara Mount who had been making some fabulous saves earlier in the game, but wasn't able to keep a rebound shot out. 2 -1 to WGS. Just before half time, WGS struck again from a great pass by Lily Amps to find Eve McInerney to score her first goal of the game. Half time score 3- 1.
Following the team talk, WGS were determined to score more goals with Lucy Lim scoring her second of the game, after working incredibly hard as an attacking forward to strike the ball past the GK, who had been making some excellent saves throughout the game. WGS finished the game with a great strike from Lily Amps to take the final score to 5-1 win.
POM: Lucy Lim
Team: I. Oldershaw-EllisI. I.Pope, E.Smith, L.Mount, C.Brett, A.Bennett, E.Scott, M.Spears, L.Amps, E.McInerney, E.Padmore