Cake Sale Success for People Living with Cancer
The newly formed 6th Form Charity Committee organised a cake sale for the Macmillan Cancer Support Charity as part of their Biggest Coffee Morning campaign.
The entire school was invited to buy cakes from the sale in the Refectory at break time on Friday 28 September. The Refectory was decorated with balloons and bunting by pupils from Magdalene House Prep.
It was a great success, and there was a real community feel in the Refectory as everyone tucked into their cakes raising money for Macmillan Cancer Support. A total of £425.50 was raised from the cake sale.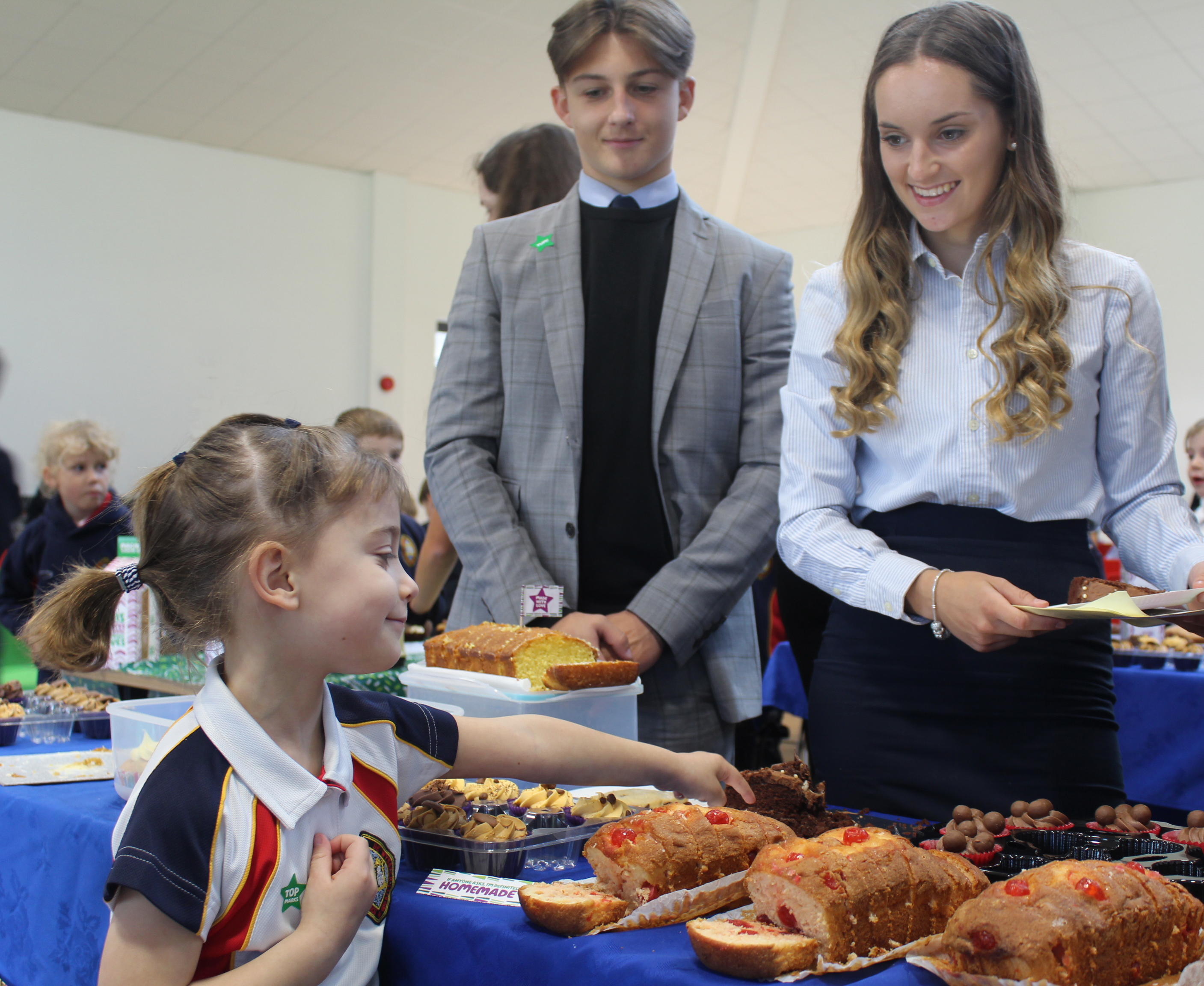 Parents and staff were also given access to a text code where they could send a text to donate, raising £15.
"Well done and thank you to the 6th Form Charity Committee for your hard work in organising the event." Kate Taylor, Head of 6th Form
"I am overwhelmed by all the time and effort put into baking and preparing for the Coffee Morning by the Charity Committee and the amazing bakers! It was a huge success raising an enormous £425.50 for Macmillan! The event was great fun and brought together people of all ages at Wisbech Grammar School with something we all love… Cake! Thank you very much to everyone that baked or helped out!"  Molly Sears, Chairman of the Charity Committee