Wisbech Grammar School
Results Summary
Mon 24 Sep 18 – Mon 01 Oct 18
Hockey
14:30 Wed
26 Sep 18
Girls-U11A
Home
King's Ely
Won : 8-0
On a warm afternoon, Wisbech started the better once again. Lucy Brett doing her usual task of winning the ball back high up the pitch, applying pressure, while being supported by her teammates behind. Emilia, Frankie and Emily tackled well enabling Libby and Jemima to move the ball to go forward. A series of goals came at regular intervals in the order of: Jemima, Lucy, Frankie, Jemima, then Lucy to take a 5-0 advantage into half time.
We started the second half after making a few changes. We played using a different formation, and players operating different roles. Grace played alongside Emily at the back and made some good strong tackles that we have been working on in training. Chloe came on to play as centre-forward and scored the first goal of the half. Libby worked hard in the centre of midfield and scored a couple herself to round the match off.
I am thoroughly delighted with the performance the girls produced today. Putting the score line aside, they did a great job of getting their heads up in order to find a pass. Furthermore, the movement off the ball to find angles and spaces to support the ball carrier was fantastic: highlighting that today's success really was down to playing together as a team. Well done!
Mr Whatling
14:30 Wed
26 Sep 18
Girls-U11B
Home
King's Ely
Won : 5-0
The U11Bs had two new players join the team for this match against King's Ely. With a squad of 10, we knew that on what was already a warm afternoon, we could work really hard and then have a rest if needed. Our focus was still on sending the ball wide and scoring lots of goals, but we also wanted to put passes together as a team and not stand too close to our own team mates.
We started very well, with Erin and Rosie in defence, Isla, Amber and Molly in midfield and Ellie in attack. We made some accurate passes and cleared any balls from defence with confidence. All of our players made clean tackles, although the ball was attracted to our feet at times, meaning we gave away free hits. However, we worked hard to win the ball back all over the pitch, and both Amber and Isla made fast runs towards the opponents' goal. We even had to attack and defend short corners, which was good practice. Amber scored the first goal with a great shot, and from that point, we grew in confidence. All of our players switched around, with Tiana coming on in defence, Lara in midfield and Lucy in attack. She made some great runs with the ball and showed very good control with her reverse stick. More goals followed, and by full time, Amber had scored a hat-trick, and Isla and Lara had scored 1 goal each. Once again the U11B's can be very proud of their performance and hard work. They worked very well as a team and did manage to pass accurately and stay in the correct spaces on the pitch. They have maintained their unbeaten status so far and look forward to the next match. Amber Crossley-King was voted as player of the match by the other team.
Well done U11Bs.
Mrs Goodier
27 Sep 18
Girls 1st XI
Neutral
U18 County
County Cup
WGS are through to the East U18 Tier4 Tournament after an impressive County Championships in Cambridge. WGS's results were as follows:
6-0 Win against Hills Road, 3-0 loss to Safron Waldon CHS, 3-1 Win against St.Stephen Perse, 4-1 Win against Kimbolton. POT: Issy Pope
The team were: Lara Mount, Annie Bennett, Issy Oldershaw -Ellis, Molly Sears, Charlotte Mair, Issy Pope, Ella Scott, Charlotte Brett, Eliza Smith, Lily Amps, Lucy Lim, Ellie Padmore
The East round will be held on Thursday 4th October at Bedford.
12:30 Sat
29 Sep 18
Girls 1st XI
Home
Ratcliffe College
Won : 4-1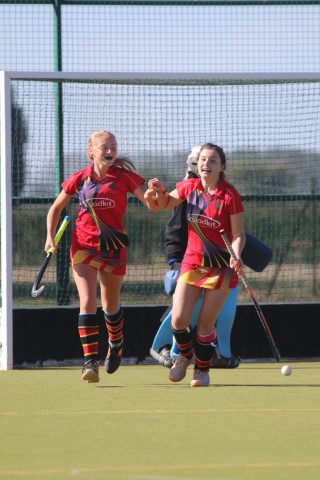 Ratcliffe started the game with applying pressure quickly onto our mid filed and defence, but WGS stood firm and snubbed out various counter attacks and started to settle with strong tackles and passing the ball quickly. Ratcliffe soon found themselves knapping at the back as WGS opened up the scoring from a very well taken shot at the top of the D from Ella Scott; this certainly left the opposition in a state of shock and WGS continued to apply pressure . Ratcliffe certainly had their chances, but these were defended by Emily Thomas , Annis Bennett and Isabella Oldershaw – Ellis confidently. Just before half time WGS scored again from a great pass by Isabella Pope to find Lilly Amps who slotted the ball calmly passed the GK. Lucy Lim and Ellie Padmore worked hard to win the ball back on several occasions and enabled a fast attacking paced game to ensue.
The second half saw WGS continue the pressure and were awarded their third goal by Charlotte Brett. Molly Sears and Eliza Smith worked well in mid field to link with Isabella Pope who dominated the centre Mid position throughout the game. Just a slip in concentration allowed Ratcliffe to pull one back, but they were no match for a well organised WG team, who scored their Fourth goal in the final minutes of the game; this came from a well-executed pass from Isabella Pope, through the middle to find Ella Scott to score her second of the game.
POM: Emily Thomas
Team: Emily Thomas, Ellie Padmore, Isabella Pope, Isabella Oldershaw, Annie Bennett, Eliza Smith, Ellie Payne- English, Ella Scott, Lily Amps, Lucy Lim, Charlotte Brett,  Molly Sears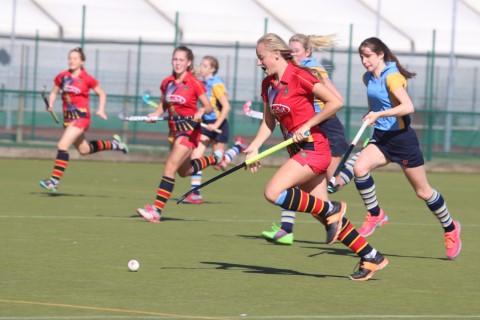 11:00 Sat
29 Sep 18
Girls-U15A
Away
Ratcliffe College
Draw : 1-1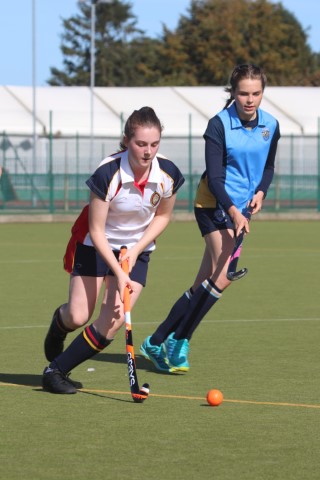 This was a hard fought match. In the first half Ratcliffe College were in the ascendency and we were grateful to goalkeeper, Hannah Murphy (in her U15A debut) for making some good saves. Despite this, we were 0-1 down at half time.
The subsequent team talk included the need to pass the ball with greater accuracy and this was certainly the case in the second half, with WGS now being the dominant team. The equaliser came from a short corner which was well converted by Lucy Prior.
Lucy Ludlow and Isabel Gowler worked tirelessly in defence. The midfield of Tia Bideau, Emily Wright and Poppy Tunmore linked the play well. Olivia Leeder and Emilia Bastian never stopped running, and Rhianna Regan and Abby Piccaver always looked dangerous in attack.
The match finished as a draw which was probably a fair result. The girls have played really well, but we still need to work on starting the game with greater intensity and composure.
Thank you to the many supporters and Ratcliffe College for your kind hospitality.
MVP(s)
Lucy Prior
11:00 Sat
29 Sep 18
Girls-U14A
Away
Ratcliffe College
Draw : 1-1
The U14a's started their second match of the season with confidence, putting pressure on Ratcliffe immediately. We moved the ball through the pitch quickly and got some good crosses in, although these were dealt with by the defence. We stood up strongly to tackles, chased balls that we lost and tried hard to put our press into action at their hit outs. We won a number of short corners, and on the second one, Alana struck the ball at the left post for Kirsten to convert with a deft touch. At 1-0 up, we tried to keep the pressure on, although we did lack some width. We also let the ball come to us, rather than posting up. In the second half, we made some changes to our positions and set out to get some more width and shots on target. Unfortunately, Ratcliffe started quickly and within 2 minutes had scored the equaliser after a lack of communication and marking by us. However, we kept up our attack and won several more short corners that we came very close to scoring. The final score was 1-1 and the U14 a's Remain undefeated. Kirsten was awarded player of the match by the opposition and the team could again feel proud of their performance. Next week we need to work on moving off the ball into dangerous positions.
Well done,
Mrs Goodier
Goals:
Barker
MVP(s)
Kirsten Barker
Rugby Union
15:00 Wed
26 Sep 18
Boys-U13A
Home
Oundle School
Won : 50 – 15
After a tough defeat to Kings Grantham, the U13 boys had worked hard in the build-up to rectify their mistakes.
Wisbech flew out of the blocks and scored a brilliant team try, with great work from the forwards to turn over the ball and then spread the ball wide to Freddie Allen.
Wisbech, continued to dominate in the forwards with Harley Burrows finishing in the corner with a great pick from the base of the ruck, and then another brilliant backs move allowed Freddie Allen to score his second.
In the second half, Wisbech pressed further, and Lewis Wing, Evan Jones and Alfie Hoyles all added tries to take the score to 50-15. A great team performance takes them into another tough fixture this Saturday against Spalding Grammar.
15:00 Wed
26 Sep 18
Boys-U13B
Home
Oundle School
Won : 40 – 15
The Wisbech team dominated this fixture from the first whistle, ferocious defence and hunger for the ball put Oundle on the back foot, the resulting pressure enabled tries to be scored at regular intervals throughout the 1st half. Wisbech were able to use their large squad, enabling some of the younger boys to get their first taste of competitive Rugby, a test they passed with flying colours. In the second half the game began to open up and the Wisbech passing game started to develop, resulting in some impressive team tries. Well done boys.
15:00 Wed
26 Sep 18
Boys-U12B
Home
Oundle School
Won : 40 – 15