The Bees Knees – a Magdalene House Production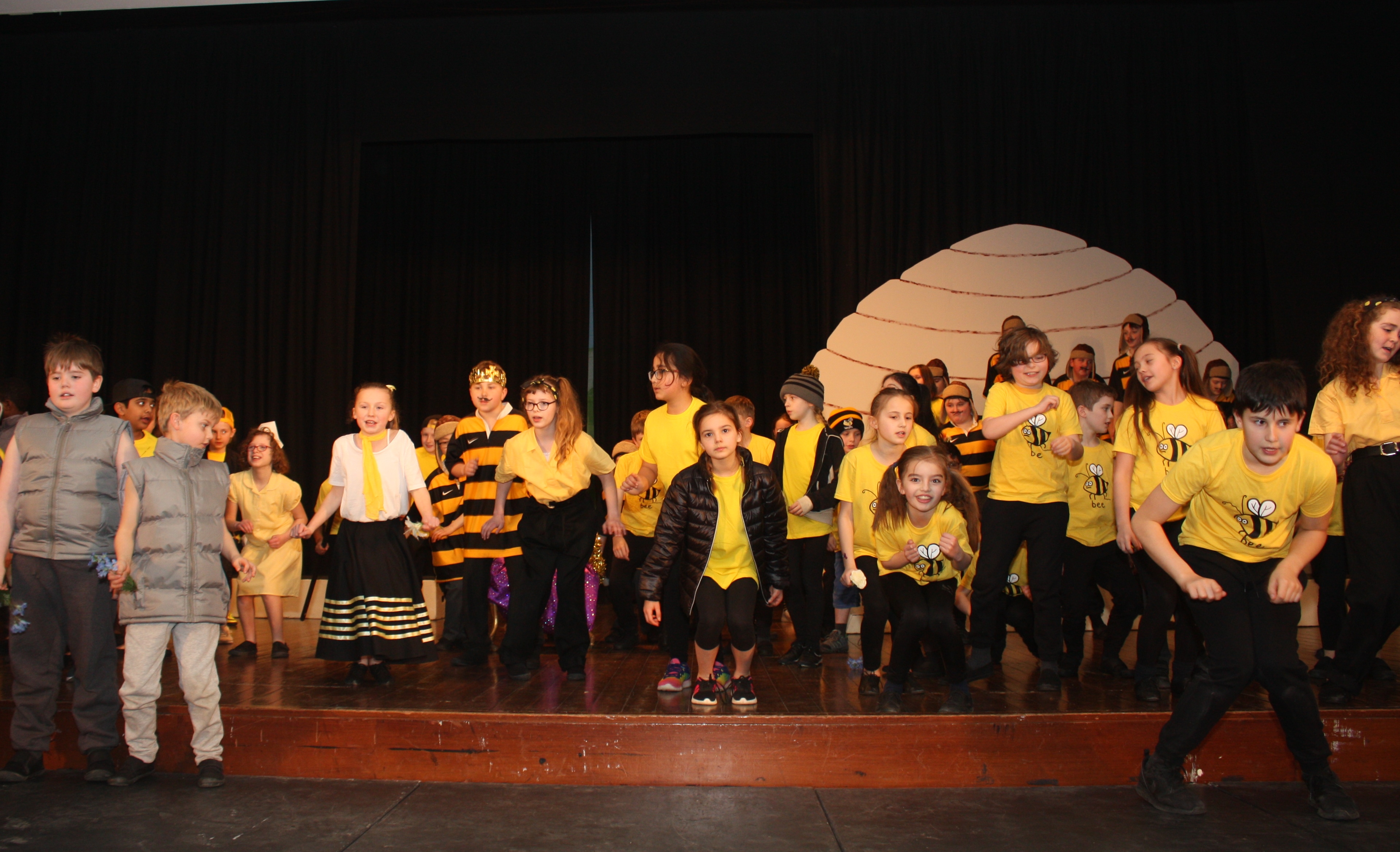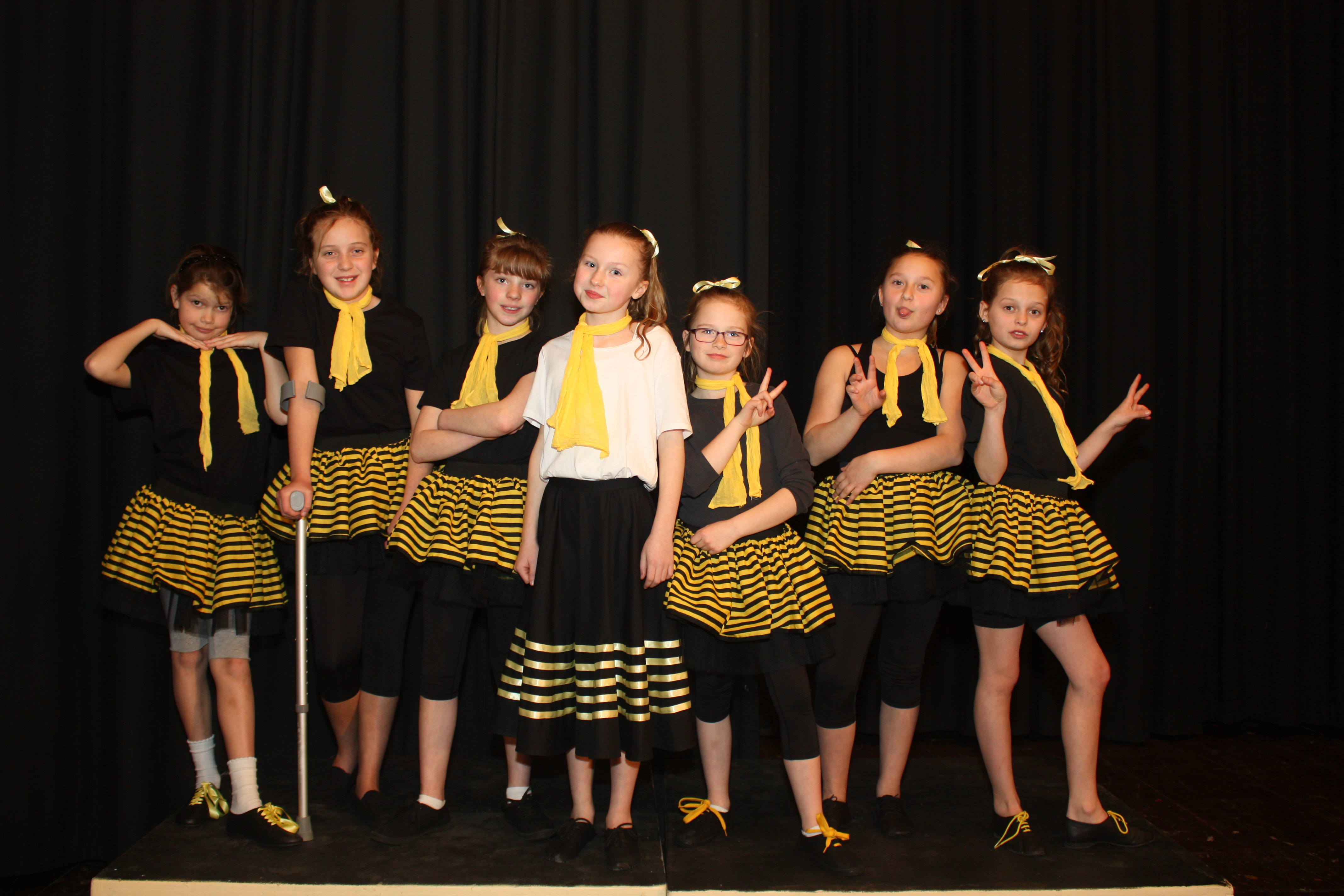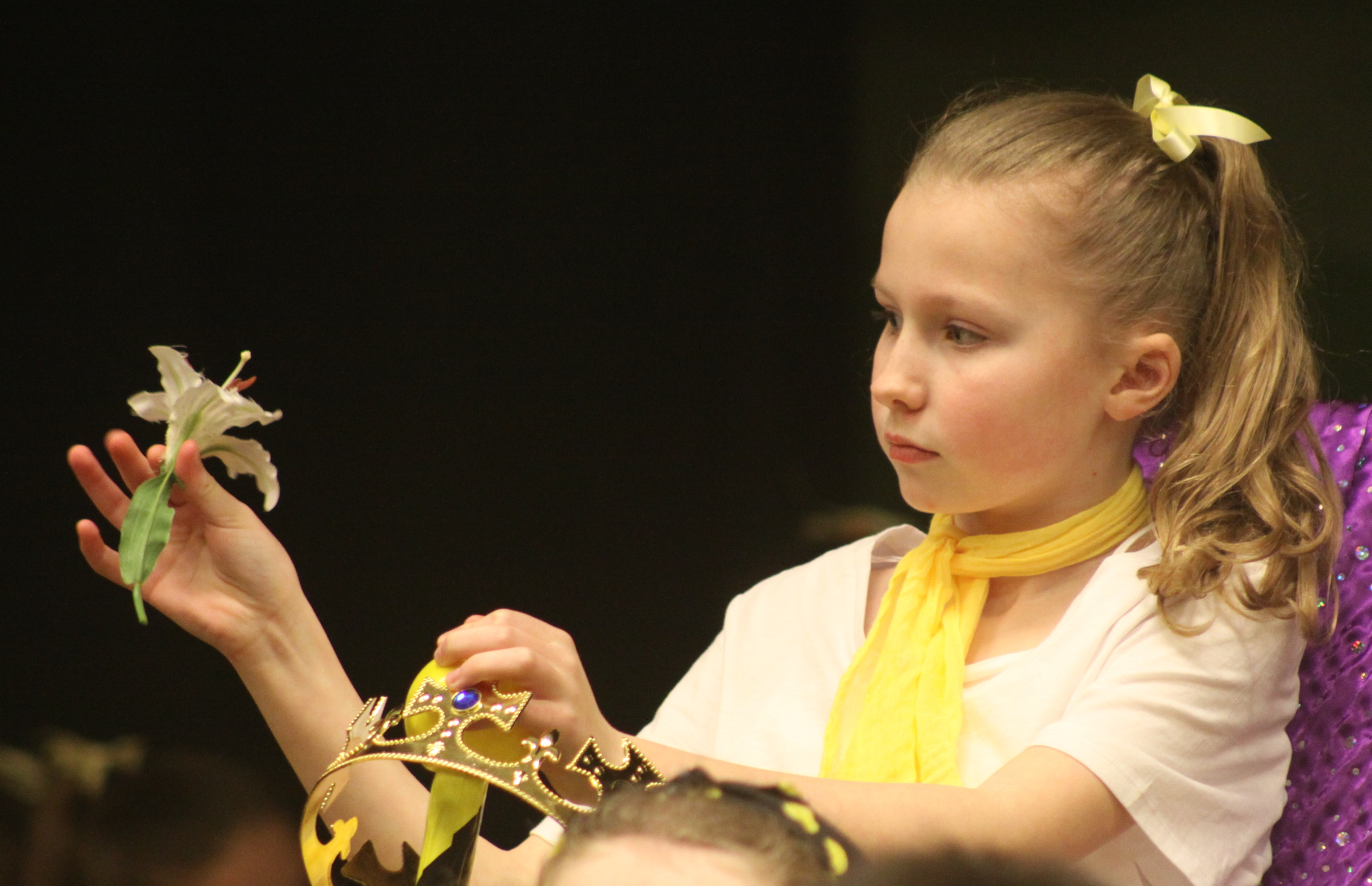 From the moment the first of the one hundred children who made up the cast of flies, wasps, drones, workers and wannabees took their places on stage the audience knew they were part of a special event.  Our production of "The Bees Knees" by John Gardyne and Matthew Miller was a world premiere of a revised version that had been written several years ago.  Director, Susan Duncan, has first become aware of the musical through an inclusion of one of the songs in a Trinity College, London Musical Theatre anthology and had contacted the creators to find out more about the show.  They added some additional material and two new songs and then stayed in touch throughout the rehearsal process.  It was therefore a delight to welcome both men to our evening performances, who offered their good wishes before the house lights went down, and then encouraged the cast with praise for their "masses of enthusiasm", identified  "some cracking individual performances" and enjoyed "a sense of meeting old friends" when hearing lines and songs somewhat forgotten since their inception.  Mrs Neaves presented our guests with framed commemorative programmes on behalf of the cast and thanked them for making the material accessible.
The story of "The Bees Knees" is that of a hive whose Queen dies.  The Wannabees (those who 'wanna be Queen' ) do not inspire the confidence of Mrs Boddle, Ange and Kath and the rest of the Worker bees, so Bertie Drone suggests a break with tradition and nominates Reg for King.  Phoebe, a shy and reluctant Wannabee is banished from the hive when she points out that a king cannot fulfil the vital function of laying eggs to repopulate the hive.
While she is banished Phoebe is befriended by wasps who bemoan their feared status in 'The Waspish Tango' and by a television production crew of flies who urge her to see her problems within 'The Bigger Picture'.
During this time the Workers, The Drones and the Grubs with their Nurses in the hive enjoy a party atmosphere under King Reg's relaxed rule but are dismayed to discover that once all the honey stores are gone, so too is their meadow which has been turned into a car park.  Kath organises a brave reconnaissance party of formation fliers who battle out into a terrible storm, that catches all the insects in the chaos, to try and find a new food source.
The same storm whirls Phoebe to a place full of flowers, and she meets the broken-winged Kath who tells her of the hive's peril.  Phoebe hurries back home and through 'The Waggle Dance' ensures that all the bees know where to find pollen, that natural order is restored and all can live happily ever after.
See the entire production on Youtube in two parts