'Celebrating our Community' with Tim Mann
Tim Mann's 'Crowded Room' Wisbech project is a truly collaborative process which uses contemporary art practice to celebrate the importance of the individual and their place in the community.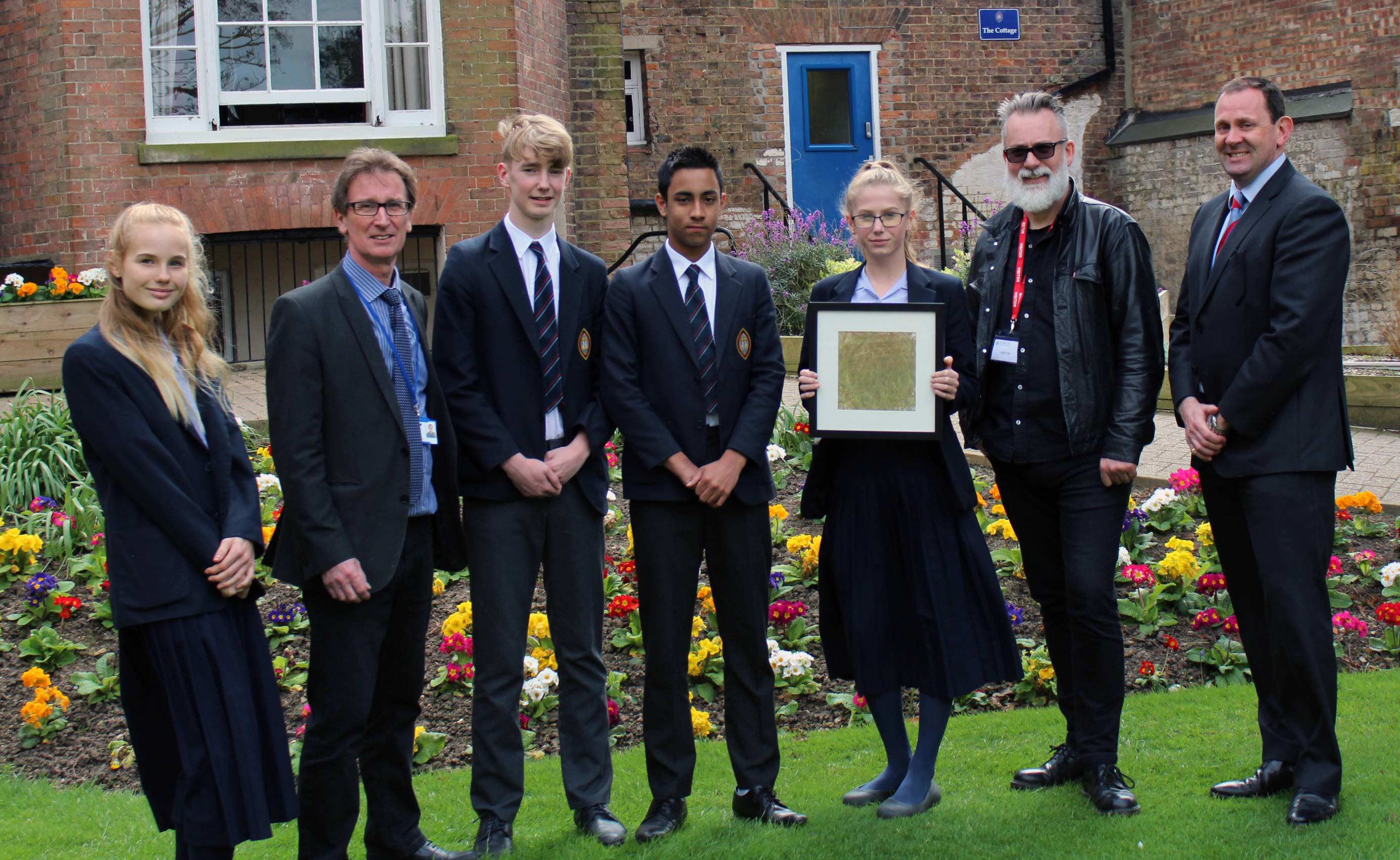 Tim is a professional visual artist who works almost exclusively with the figure to celebrate the human. Having trained at Norwich School of Art, he has worked in the UK and overseas for the last 28 years and has delivered the 'Crowded Room' projects in various locations, both here and in Ireland. He uses different aspects of the human form to record an individual's presence within a large-scale portrait. The resulting works of art demonstrate that while each participant is different, in terms of appearance and character, as humans, we are all integral to the world and are fundamentally all the same.
The 'Crowded Room' Wisbech project took 20 days to complete, over six weeks during the autumn of 2017. Tim worked with more than 30 schools and organisations and also staged public events, exploring different art practices and encouraging individuals to form a contemporary portrait of the town. People who live, work or study in Wisbech, as well as visitors to the town, have taken part in this experience, led by Tim. The final portrait features more than 10,000 people and tells a story about a moment in time in Wisbech.
The pupils and staff of Wisbech Grammar School were proud to take part in this project, and as well as appearing in the main portrait, they also created this unique picture using their hands as a marker; this is our 'Crowded Room Wisbech Grammar School' portrait.