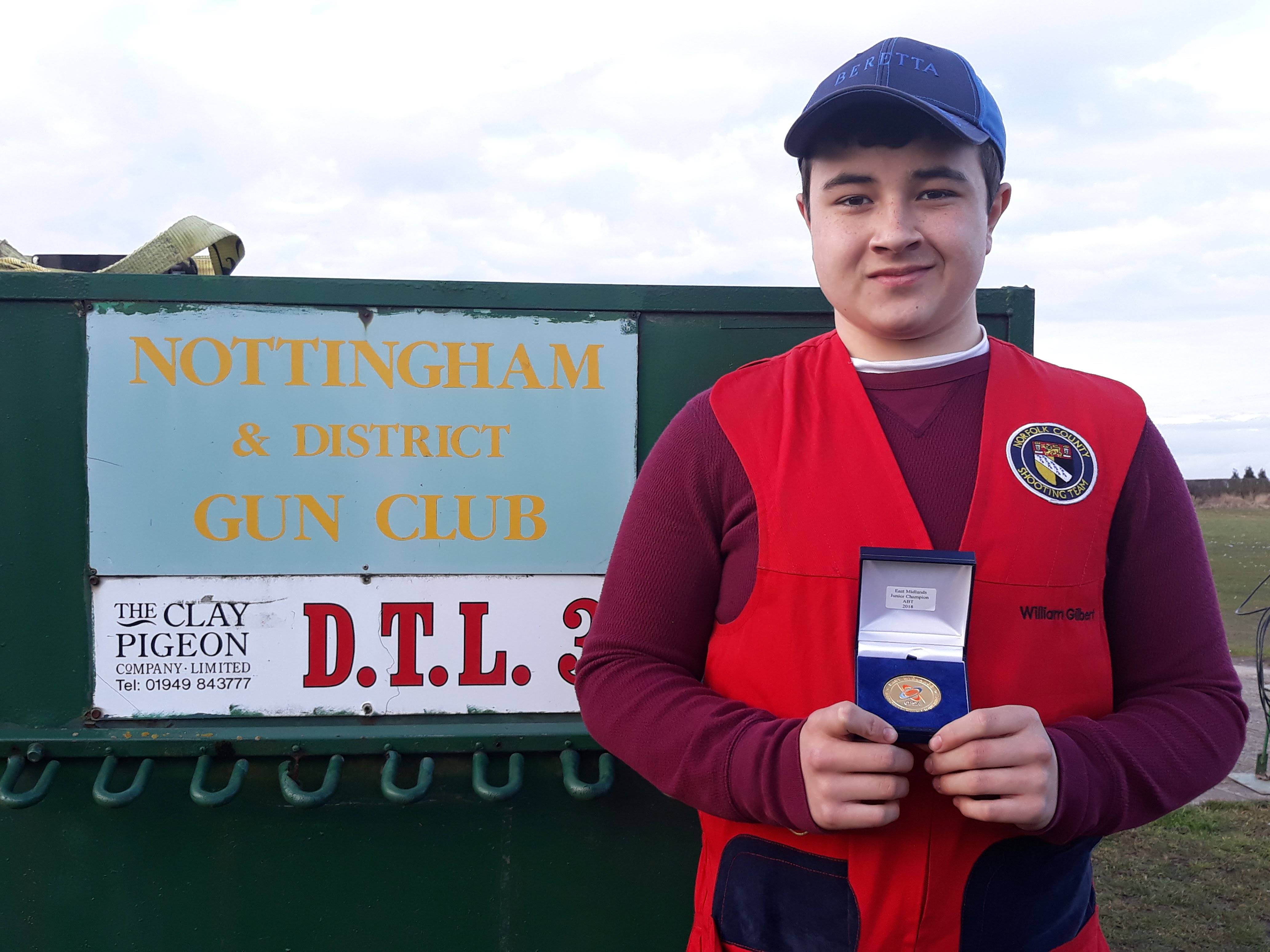 On Saturday 10 March, 4th Former William (King's Lynn) travelled to Nuthampstead Shooting Ground to participate in the first British Shooting Talent Pathway training day for Olympic Trap clay shooters. His score impressed the coaches, as he hit 49 out of 60 in the practice rounds. 
The following day, William went to Nottingham and District Gun Club for the East Midlands Region Automatic Ball Trap Championship. Scoring a spectacular 93 out of 100, William took the title of Junior High Gun and 1st in 'D class'.
There were 67 shooters who attended the event. 60 of them were from the East Midlands Region, which comprises 8 counties. Out of those 60 competitors of all ages and classes, William was placed joint 4th.
There are also several categories which are based on the age and sex of the competitor and include Colts, Juniors, Seniors, Veterans and Ladies. William is a colt (under 16) but shoots in the Junior category as the East Midlands Region do not include the colt category in their championships. Juniors are those aged under 21 years. Each category can have their own High Gun (top scorer) but the title of Overall High Gun can be won by anyone from any category. High Gun score on the day was 96.