5th Form McInerney twins smash the National Inline speed skating record!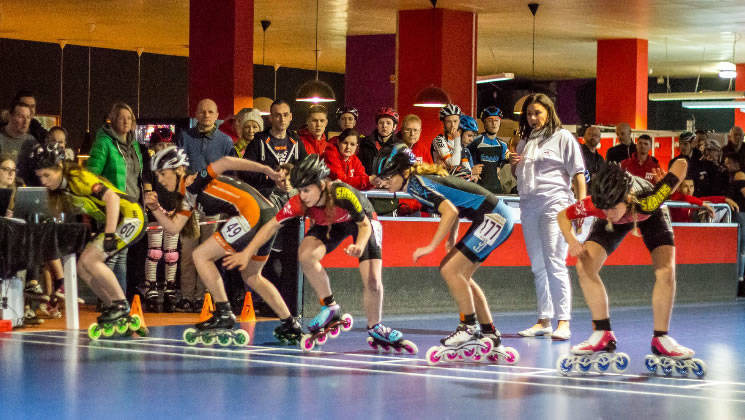 On Sunday 18 March, in Maldon, Essex, Eve and Lucy McInerney (Leverington) took part in the National Championship speed skating competition. After months of intensive training with their coach, who is also their father, the sisters headed off to Maldon.
Their first race, a 100m 'Dobbin sprint', saw Eve achieve the second fastest time. Then, the girls moved on to the second race: a 500m competition over six laps; Eve again achieved 2nd place and Lucy 3rd in what was described as a very close race.
Then came the 1500m over 16 laps; Eve and Lucy achieved 2nd and 3rd respectively, and then came the relay which is in a senior female category…
Two teams closed in on the McInerney sisters but they were no competition for these determined girls, who lapped them during the race, slicing a massive 30 seconds off the national record. Eve now holds 7 national records and Lucy has joined her in the ranks taking her first national record.
The sisters are off to Portugal and Germany in the coming months to increase their experience in the field of speed-skating.