2nd Former, Alana, bounces her way to Birmingham
Alana Pritchard has achieved 3rd place in the regional trampolining competition and is now set to join her group representing the East of England in the UK finals in June.
In October and February, the gymnasts have the opportunity to compete at a regional level to try and gain a qualification into the semi-finals.  To qualify at these two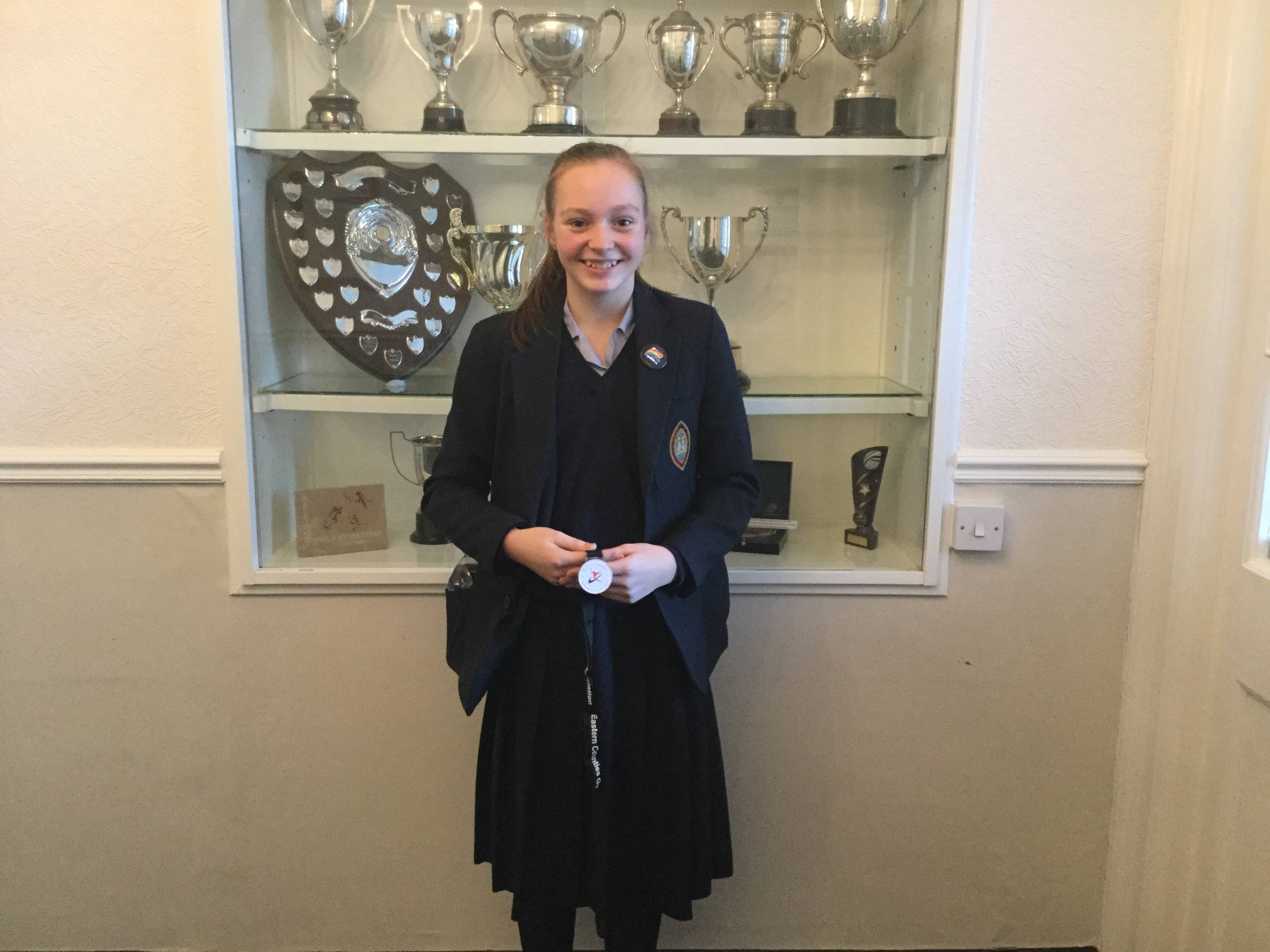 competitions they have to score a total mark of 48 achieved over 2 routines; they also have to complete a range and conditioning floor routine and sore a pass mark of 70%
All the gymnasts that qualified at these two competitions were then invited to compete at the Semi-Finals, where Alana achieved 3rd Place.  From this competition in Alana's group, the top 3 will now go forward to represent the region and go up against all the other regions in the UK. 
This competition is taking place at the Birmingham Arena on the 15-17 June.
Although Alana already competes nationally, this is the first time that Fenland Flyers, as a Club, has entered this competition and they have commented on how extremely proud they are of Alana achieving a place at the Team Finals.  Fenland Flyers Trampoline club has been running for 10 years and we have classes for children and young adults of all ability.