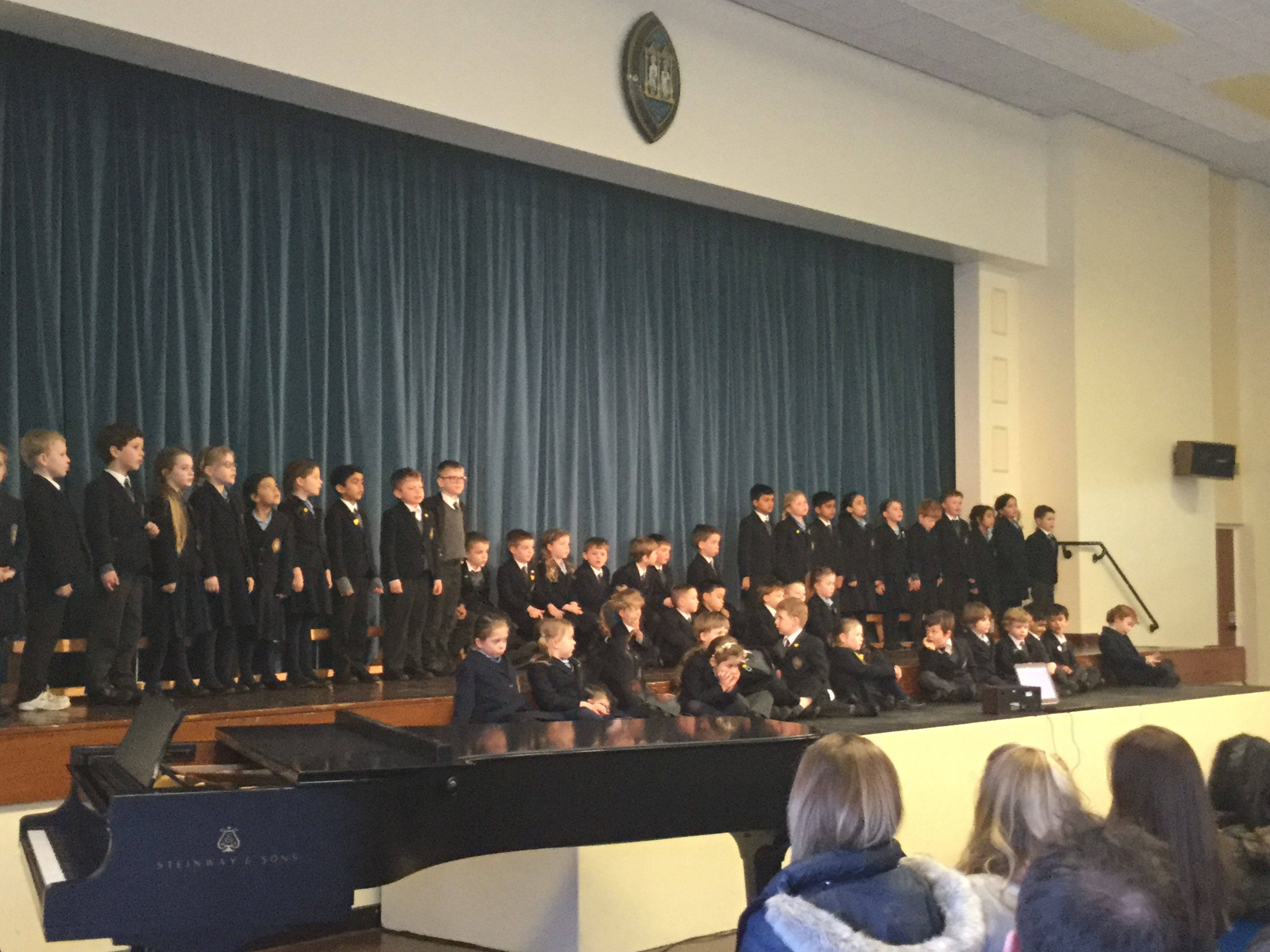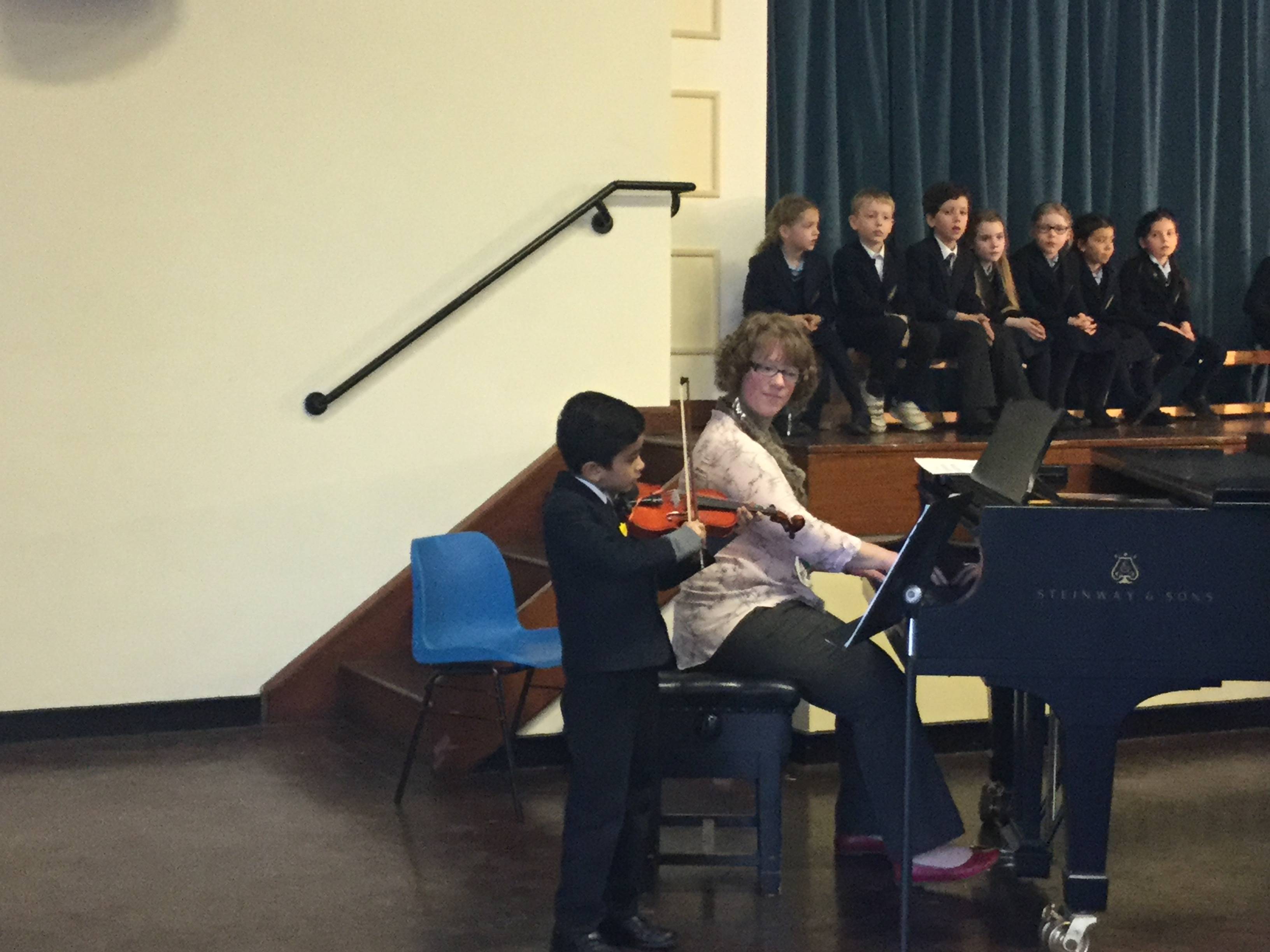 Pupils in Reception, Prep 1 and Prep 2, having been busy in their Music lessons with Mrs Fenn preparing for an Informal Concert, performed to an audience of parents and staff on Monday 12 March.
They had been learning about storytelling through music using the tales of "Little Red Riding Hood" and "Jack and the Beanstalk". The programme included class pieces as well as solo items.
Afterwards, guests were treated to refreshments and commented on how much they had enjoyed the afternoon.