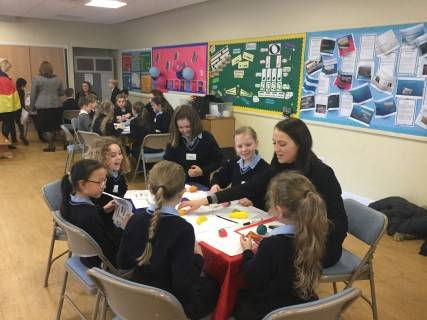 Our Prep pupils had the opportunity to practice their language skills in an exciting Language Festival on Friday 9 February, planned and ran by our senior pupils as part of the Language Ambassadors scheme. 
The children were involved in an array of small workshops all aiming at boosting their oral confidence and practising their language skills to reinforce their language lessons; they played bingo, ordered French food at the Café Français, learned a few steps of flamenco explained to them in Spanish, played "Simon Says" in German and sang some karaoke songs. 
This was a fantastic event, and all pupils had a lot of fun and took an enthusiastic part in all the activities. I am immensely proud also of our Language Ambassadors who, in the space of one half-term, have developed their leadership skills and are now able to plan and deliver effective language learning activities and be excellent role-models. Seeing older and younger pupils interact positively is one of the reasons I think Wisbech Grammar School is such a fantastic learning environment.

Noémie Neighbour, Head of Languages (Upper School)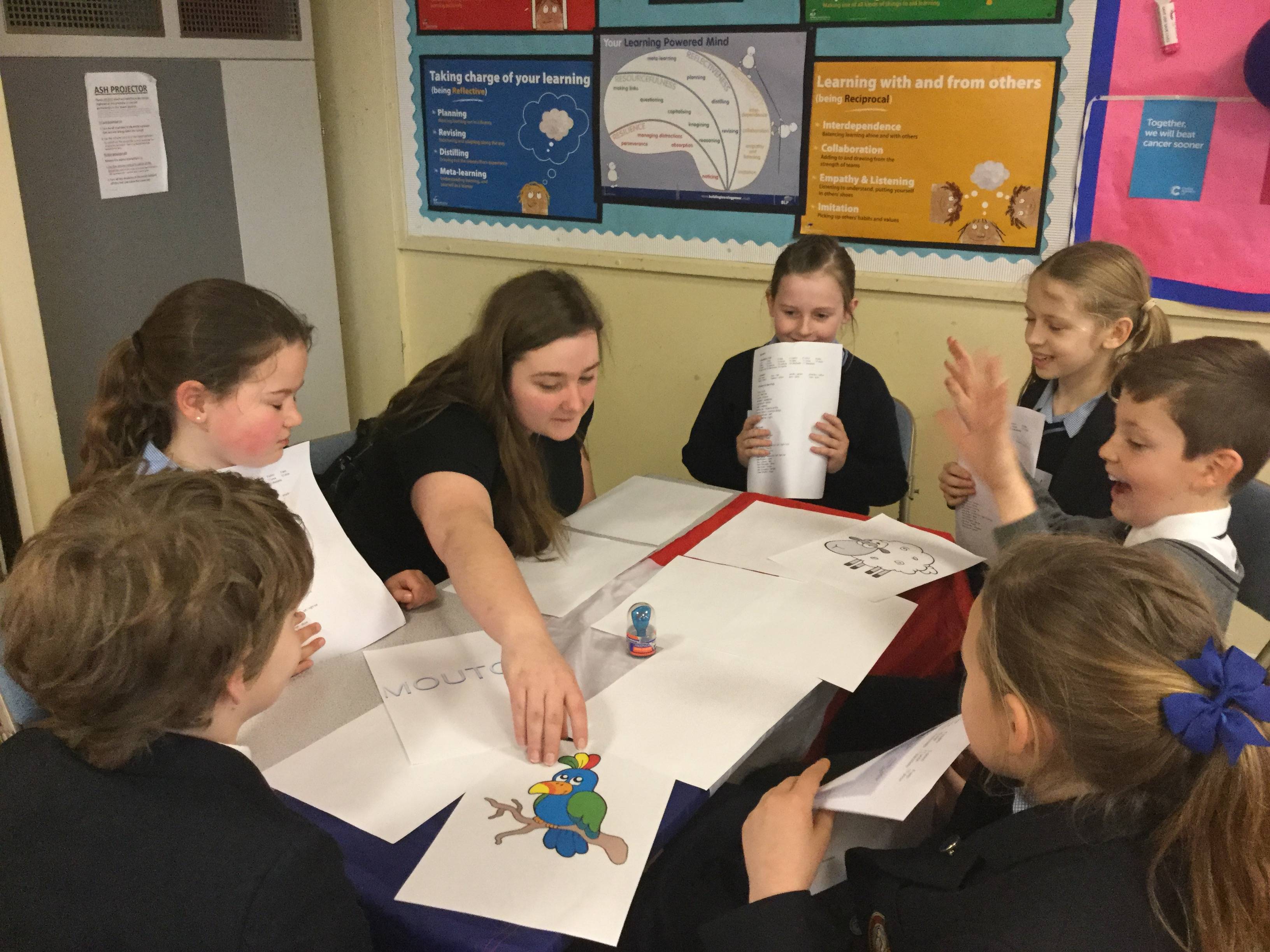 Later on in the day, the fun continued for our Prep pupils with a fast-paced and exciting Hispanic disco, organised by Mr Jestin and his Spanish Club. Over the last few weeks, they have been busy planning the event in all its minute details, such as baking churros and making non-alcoholic sangria as well as learning a few dance moves. 
 We had the idea of the disco as we wanted to support 'Nuestros Pequeños Hermanos'  (Our Little Brothers), a charity looking after orphans in Latin America, which we found out about during our Period 5 enrichment lessons. It is great to see our Prep and Senior pupils getting behind the project and enjoy some Hispanic music and food.

Mr Jestin, Head of Languages (Lower School)