Wisbech Grammar School pupils were thrilled to present a cheque for £1208 to Tammy Green from Scotty's Little Soldiers at a special assembly on Monday 29 January 2018.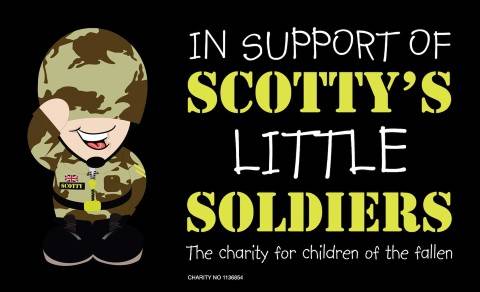 Scotty's Little Soldiers is the chosen charity of Prep School at WGS and pupils are committed to raising as much money as possible for this fantastic charity.
This charity was set up to help bereaved British Forces children and is dedicated to supporting children and young people who have lost a parent whilst serving in the British Armed Forces. Scotty's Little Soldiers Founder Nikki Scott's original vision for the charity was to provide opportunities for bereaved Forces children to smile again.  Since then she has realised that the charity does so much more than this, but the Smiles Programme remains core to what they offer their beneficiaries.
Some of the ways they do their best to #HelpTheirChildrenSmile includes fun activities such as holiday breaks and group events, personal development assistance through educational grants and access to professional bereavement counseling. Their mission is to #HelpTheirChildrenSmile.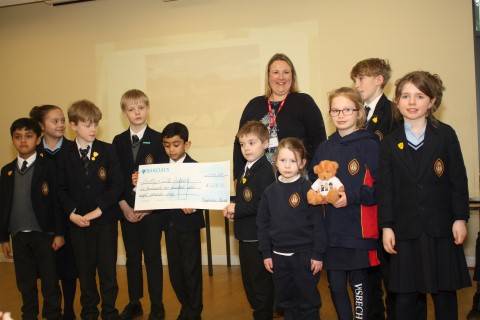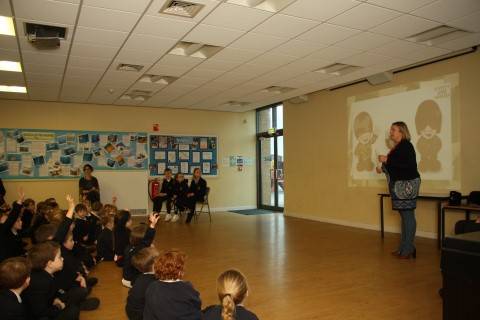 We are thrilled to be fundraising for Scotty's Little Soldiers this year and very proud of the amount of money which has raised; these funds were generated through our fundraising charity ball which was held in November 2017 and bobble hat day. Our pupils are very committed to raising as much as possible for this charity! 

Keryn Neaves (Senior Deputy Head- Prep School
I am delighted that the Children from the Forum chose Scotty's Little Soldiers as their charity. I would like to say a very big thank you for the cheque of £1208.78 from all the fundraising that has taken place, it means we are able to continue to support our Scotty's members who are all experiencing the loss of a parent. We look forward to continuing our partnership with Wisbech Gramamar School  in 2018 and making our children smile!

Tammy Green, Community Fundraising Manager (Scotty's Little Soldiers)
Fundraising and developing community spirit is at the heart of WGS and pupils are passionate about raising money and making a difference.