Girls' U9 netball teams storm to victory over St Hugh's
The girls' U9 netball teams made a great start to the season with emphatic wins over St Hugh's. Ably captained by Rebekah Clough and Erin Brook, both the A and B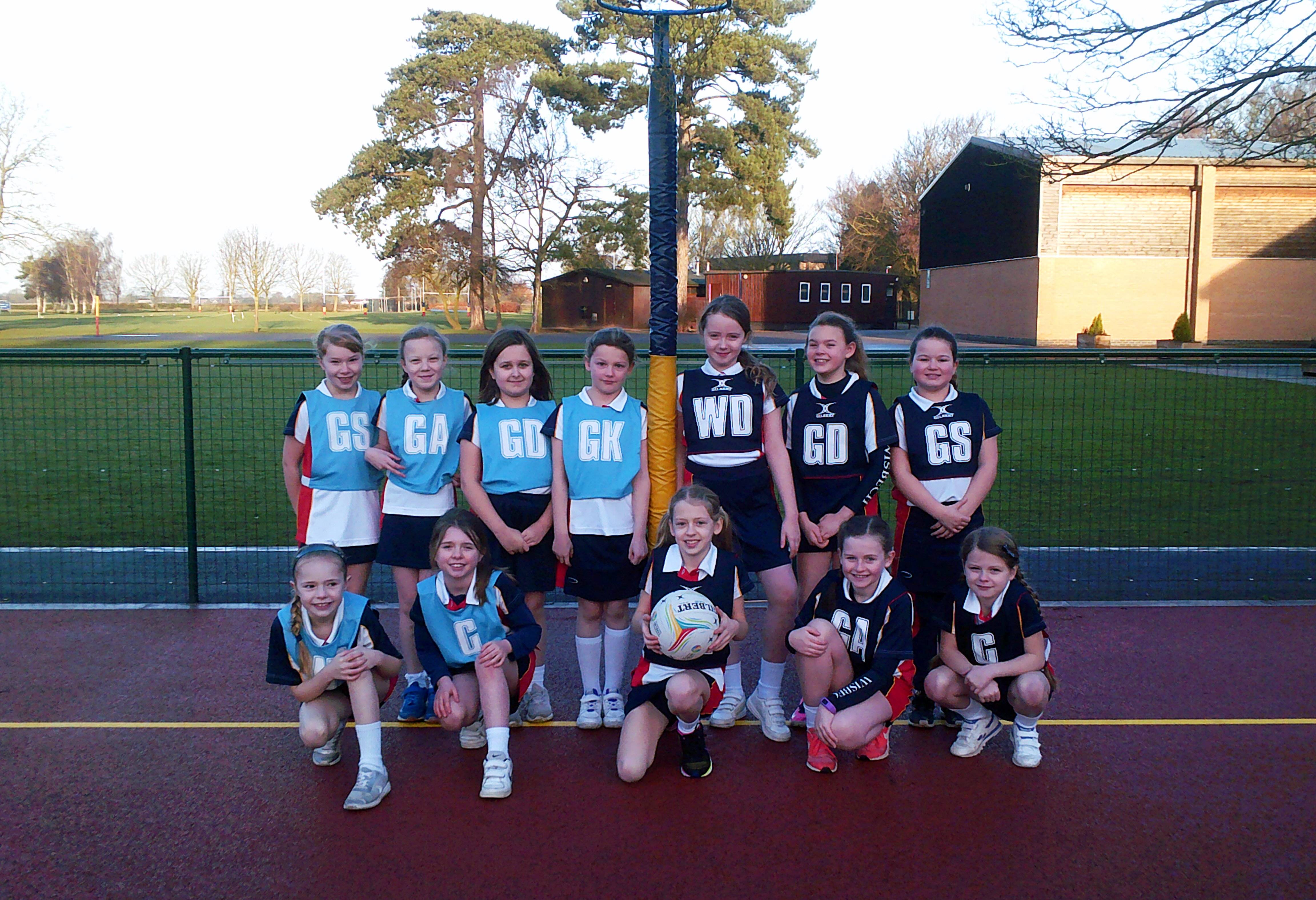 teams worked hard to show off the skills that they have learned in training over the last term.
In the A team match, Lucy Brett dominated centre court, working tirelessly to move the ball and proving that the C on her bib definitely stands for "tough cookie". The long limbs of Francesca Pittman and Gracie Bliss proved a formidable combination in defence making several interceptions and turning the ball over for their attack to convert into goals. Both Amber Crossley-King and Maryam Ali made some great feeds into the attacking circle allowing the shooting combination of Molly Jamieson and Libby Hoyles to really shine. The final score was 15-1 to Wisbech Grammar School. Player of the match was awarded to Libby Hoyles, who the opposition coaches picked out for her excellent level of skill. Well done girls on an excellent display, terrific teamwork and of course, impeccable manners during match teas.  
It was testimony to the quality of the year group that Wisbech was also able to field a very strong B team and they also dominated their match from the first whistle. Ellie Sandall was quick to make her mark on the game and really shone at WA feeding the shooting combination of Anna Fairbrother and Lara Hyland with some fantastic balls. In defence Mia Lesniak, Josie Griib-Tims and Ruby Marriot worked hard to prevent the opposition from scoring and ended the game with a clean sheet. A big well done to Sarah Ali, who played in her first competitive match for the school and impressed on centre court. The final score was 7-0. Player of the match was awarded to Lara Hyland for her perseverance in the shooting circle.
A terrific start to the season – the future is definitely looking bright for these netball stars!