Period 5
Something for everyone during Period 5
---
This important part of the School day allows pupils the opportunity to pursue their interests and acquire new ones, while developing confidence, knowledge and skills.
There is a wide range of activities, with each session lasting 40 minutes. Options include academic support, discussion and extension, the chance to learn new languages or exploring film and photography. There is also the opportunity to build sporting skills and fitness levels as well as extending the opportunity to try sports and games beyond the already-extensive formal sports curriculum.
Pupils can show creativity and flair in the art and textiles studios, and others can take drama to new levels, whether in performance or backstage. There is also the chance to sample the delights of Otaku. The Poyser and Junior Poyser groups open academic horizons with wide-ranging topics, presentations, trips and discussions.
We like to think that there are real opportunities for pupils to show all they can do. We are always open to new suggestions if we can make them happen. A major additional benefit is that the sessions often allow pupils from different year groups to mix. It is great to see, for example, pupils from the 1st Form and the 6th Form working together as they interact in the food and nutrition rooms or during role-playing games.
Here are just a few examples of some of the clubs we run…
Street Food Club
Street Food Club reflects the dishes and methods of the street.
Over the years I've been a part of this club, I've become more adventurous and willing to try new food. We make dishes such as risotto, curry, Chinese dishes, cakes and pastries. My skill and confidence has grown in the kitchen but the best part of the club is definitely chatting and laughing with Mrs Sloan and the pupils while we enjoy what we've made. We have also been known to dance to music as we cook.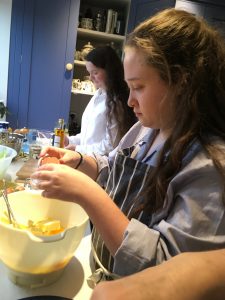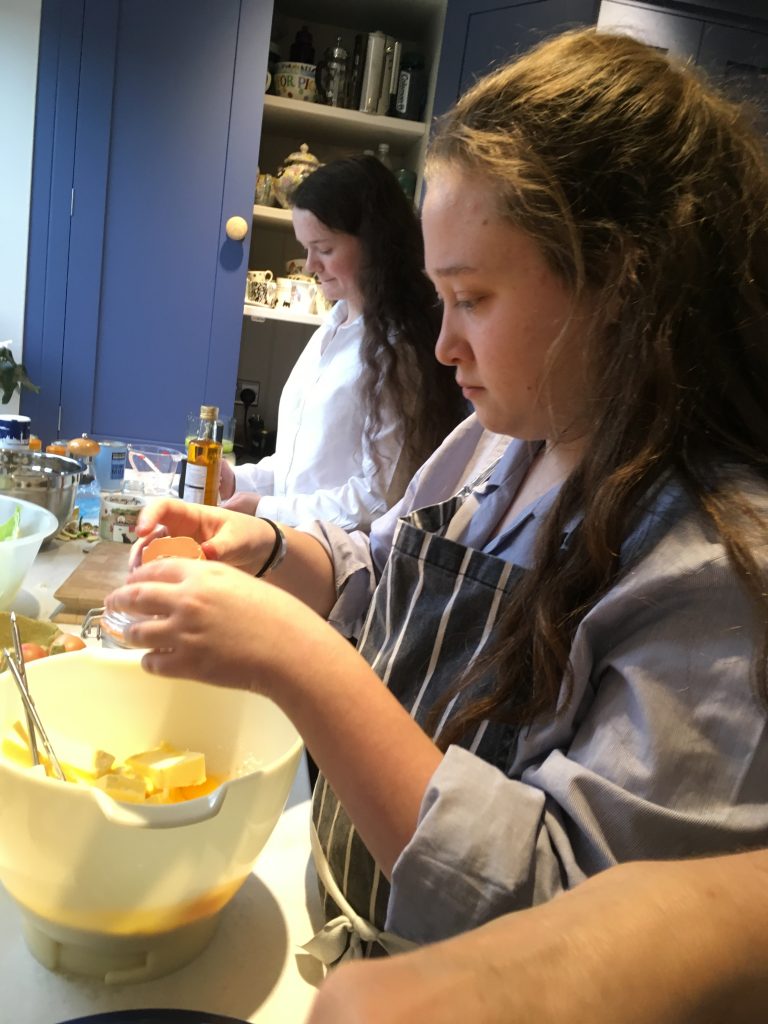 As far as clubs go, we probably have the most trips, often to London to visit markets and for tours of real kitchens of some of the best hotels, such as the Hotel Café Royal.
We help at events, such as working with the renowned chef Brian Turner, Cyrus Todiwala and at open mornings, where we create new recipes and serve guests scones, cakes and sausage rolls to our own recipes. Our favourite session is when we fire up the outdoor wood-fired pizza oven.
If you love food, this is a brilliant club for you.
Eleanor Sloan (Lower 6th Form Pupil)
Design and Technology
Tomorrows Engineers
We strive to create opportunities for pupils studying design and technology and following on from the National Year of Engineering, we are starting several new projects. The club is very well established but it has further flourished in the School's new extracurricular programme working on projects such as an off-road buggy and a model army jeep.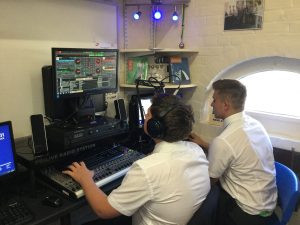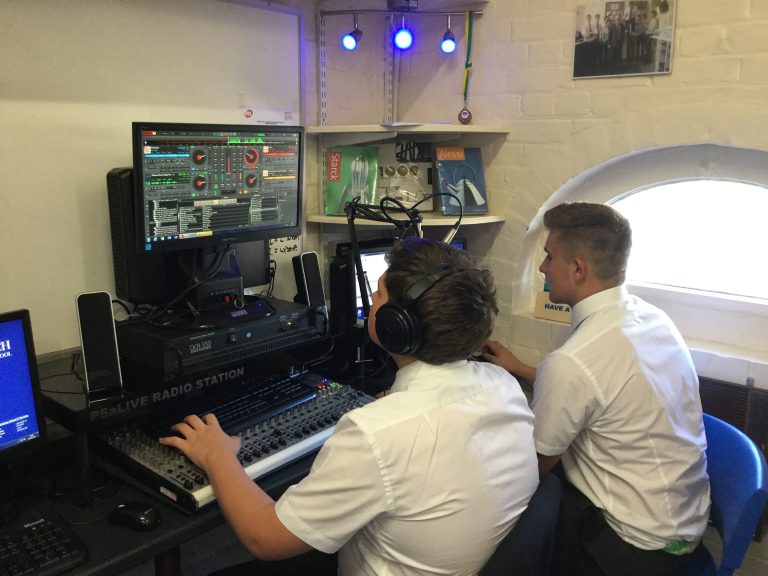 P5aLive – The Sound of Period 5!
The DT Workshop group took the initiative in launching a pupil led radio station which broadcasts live during Period 5. Much excitement was had, the first time it went on air. Using their engineering skills, equipment was recycled from the Drama Department of a mixing desk, headphones, speakers and an amplifier. The content is also available in podcasts on the school's Firefly system.
We look forward to whatever great ideas evolve and develop during the rest of this year as both pupils and teachers endeavour to expand our achievements.
Art Club
Art Club
If you have an interest in Art and all things creative, this is the Club for you. Here you can work on and extend current projects. However, for the brave and the bold, you can explore new techniques and work outside your comfort zone and so acquire new skills to achieve dazzling results, working with different media from computers to crayons! Get Creative!